PLASTERING / MURALS / TILE
FAUX FINISHES / ART Interior Walls Tools Fasteners Hardware Scaffold | Ladders Restoration
Kitchen Bath Bedroom Dining Room Office Audio / Visual
Acoustics
Art
Plastering Faux Finish Drywall Murals Tile Paints & Finishes Ceilings
Molding & Millwork Lighting Counters Plumbing
HVAC
Insulation
Railings
---
Michael Rogers Wallcoverings
painted by hand
Polished alloys, burnished alloys, rusts, patinas, leathers,
stones and featherstone designs.
Portland, Oregon.
---
Emily Smith
Faux Painting, Fine Art, Decorative Finishing, Murals, & Trompe l'oeil.
Austin, Texas.
---
KB Designs The art of decorative painting and faux finishes

Professional decorative painting and faux finishers.

Venetian plaster, faux brick, faux stone and raised designs.

www.kbdesigns.biz

Duluth & Burnsville, Minnesota.
---
Bozar Studio
Specializing in murals and faux finishes.
Appleton, Wisconsin.
---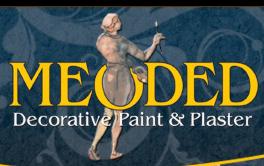 Meoded Paints & Decoration the First Italian Plaster Producer in the United States

Manufactures of an extensive line of genuine, environmentally friendly

lime-based Venetian plasters and special effects paints.

Los Angeles, California.
---
STEVES Painting & Faux Designs

Professional painting and faux finishing techniques for your business and home

.

Eagan, Minnesota.
---

Robert Schweitzer

Historical exterior paint color consulting.

Ann Arbor, Michigan.
---
S

PRAY-Stone

CREATE BEAUTIFUL STONE-LIKE FINISHES

DURABLE, WATER RESISTANT LIMESTONE PLASTER FOR INTERIOR WALLS.

Sacramento, California.
---

Mikes
Murals
One of a kind custom art work
designed around the space in your home or business.
Tempe, Arizona.
---
Artisan Finishes cement finishes
Tools, supplies, workshops and consultation.
Seattle, Washington.
---
The Color People
Architectural Color Consultants
Denver, Colorado.
---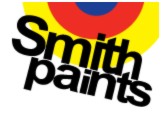 Smith Paints 1929 - 2009 Celebrating 80 Years
Quality products and services to meet special product needs.
Manufactured at our facilities by highly trained and experienced personnel.
Harrisburg, Pennsylvania.
---

USG
GYPSUM SOLUTIONS

Innovative Natural Gypsum Plaster Products

Chicago, Illinois.
---
Tile Art Studios
An exclusive line of tile murals.
Fort Worth, Texas.
---

ATOVA INTERNATIONAL Training Supply Support
Venetian Plaster Tools Classes Fresco - Decorative Finishing Studio.
Elmwood Park, Illinois.
---
Tight Line Drywall Inc. "meticulous craftsmen using the best products available"
We are founded on the principle that superior industry knowledge leads to unmatched workmanship.
Marietta, Georgia.
---
The

Foam Depot

Inc.

Columns, caps, bases, crown moldings, pedestals, keystones, cornice & wall caps

.

Alpharetta, Georgia.
---
Sweetbrush
Faux finishing & decorative painting.
Englewood, Colorado.
---

A Thayer Smitth, III
Restoration and custom ornamental plaster
Specialist in ornamental plaster restoration and custom mold making.
Downingtown, Pennsylvania.
---
Michael H. Casey
Manufacture of ornamental and architectural details.
San Francisco, California.
---

mosaiclegs
Mosaic tile, Byzantine mosaic murals, smalti glass & marble art.
Colton, California.
---
fine art america
Fine art prints and originals / CHAT BLOG SELL JOBS
Boston, Massachusetts.
---

The
Foam Factory
A complete line of custom Architectural Foam building components.
Fort Lauderdale Beach, Florida.
---
WATERCOLORS BY MARLIES MERK NAJAKA
WATERCOLOR PAINTINGS REPRODUCED AS LIMITED EDITION GICLEE PRINTS
Clarkson, Michigan.
---

Pineapple Grove Designs
Manufacturers of ornamental and architectural details.
Boynton Beach, Florida.