BUILDING, INDUSTRIAL, COMMERCIAL & RESIDENTIAL
AUTOMATION Doors Gates Security Safety
Fire Alarms | Sprinkler Systems
Information Technology Telecom
Signage
HVAC Appliances Mechanical Industrial Components
Wiring Fasteners Industrial Equipment Robotic Electronics Electrical
Lighting Networking | Cabling Audio | Visual Acoustics Entertainment Centers
---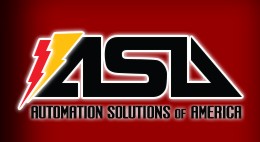 Automation Solutions of America a subsidiary the Morse Group of Companies
As a hardware and software systems integrator, we provide entire turnkey project
solutions or individualized automation building blocks - whatever the need. .
Beloit, Wisconsin.
---
Custom Controls Company
HVAC - explosion proof air conditioning and custom AC products.
Bellaire & Houston, Texas.
---

SM

&W

SHEN MILSOM & WILKE

Multimedia • audiovisual • info tech • telecommunications • building security • acoustics.

www.smwinc.com

New York, San Francisco, Chicago, Houston, Denver, Las Vegas, Princeton, London, Hong Kong, Dubai & Washington DC.
---
McKinstry for the life of your building
Mother Nature controls the outside, but the inside belongs to us.
www.mckinstry.com
Seattle, Washington.
---

Swanson Rink Commercial Consulting Engineers

Mechanical, electrical and communications engineering.

Data Centers | Security Screening | Commercial

Phoenix, Arizona | Denver, Colorado.
---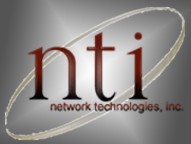 NTI Consultants

Technology Planning & Design Services

Design / Build Audio Visual & Control, Cabling Plant, Data/Voice/MATV/CATV,

In-building Wireless, Intrusion Detection, CCTV Systems & Access Control.

Lawrenceville, Georgia.
---
NEHRWESS
Brackets, Standoffs and Conduit Straps for the Electrical and Telecom Industry.
Brownstown, Indiana.
---
ACI Automation Components Inc.

Manufacturer of HVAC automation products.

Middleton, Wisconsin.