Saint Louis, Missouri.
---
Hiland Hall Turner Architects AIA
Full service architecture, design and planning firm.
Bedminster, New Jersey.
---
HMC ARCHITECTS
AIA
Architecture Interiors & Planning
Fresno, Madrid, Ontario, Reno | Asia Pacific.
---
PA PASERO ASSOCIATES engineering & architecture
Exceptional Service. Outstanding Solutions. Sustainable Results.
www.passero.com
Rochester & Albany, New York | Dayton Ohio | Jacksonville, Florida
---
The Epstein Group Architects AIA CCS
Commercial & Residential Architecture. Consulting & Research.
Atlanta, Georgia.
---
Nitsch Engineering Inc.
PE
Civil engineering, land surveying, traffic engineering, planning & GIS services.
Boston, Massachusetts.
---
HEERY International
PC AIA PE
Design, Engineering & Construction Management.
www.heery.com
Atlanta, Georgia.
---
Elkus | Manfredi Architects AIA
The work on which we have built our reputation is first and foremost about collaboration.
Boston, Massachusetts
---
HKS Architects, Inc. AIA

To those wanting to make an impact with design,

HKS is the architect where focused people consistently deliver the extraordinary.

a global architecture firm, But we believe that great architecture happens on the local level.
---
Peter Cadoux Architects, PC AIA
Private Residences, Pavilions + Pools, Transformations & Public Structures.
Westport, Connecticut.
---
THE RIDGES IN SUMMERLIN

An ultra-exclusive enclave of custom home sites where blending in will always be out

Situated at the height of Summerlin, Las Vegas' most desired master-planned community

Las Vegas, Nevada.
---
Kindel Furniture since 1901
Handcrafting fine furniture in Grand Rapids for over a 100 years.
www.kindelfurniture.com
Grand Rapid, Michigan.
---
grimail crawford inc. Consulting Engineers PE
Transportation, land use planning & GIS solutions for land development
Tampa, Florida.
---
KGA Architecture AIA
Master Planning | Interiors | Construction Services | Graphics
Las Vegas, Nevada | Austin, Texas.
---
Stout & Caldwell Engineers

Providing a full range of engineering, site planning, surveying and environmental

services.

Serving the Southern New Jersey, Delaware and Metropolitan Philadelphia region.

Cinnaminson, New Jersey.
---
The Kitchen Guild
Kitchen • Bath • Design • Remodeling
Washington, DC. | McLean, Fairfax, Alexandria, Virginia.
---
NATALE Design | Build
Design-build new projects, renovations, remodeling & additions.
Charlestown, Road Island.
---
C&W Custom Woodworking
Creating beautiful woodworking for over 20 years.
www.candwcustomwoodworking.com
Blue Ash, Ohio.
---
HART HOMES Custom Home Builder
Featured on America's top 100 Custom Home Builders
ARCHITECTURAL DESIGN BUILD CUSTOM LUXURY HOMES
Fort Lauderdale, Florida.
---
TMS Architects AIA
New England Design..Redefined.
Portsmouth, New Hampshire.
---

TETRA TECH
Architects & Engineers
Architecture, engineering, environmental infrastructure, and resource management.
Pasadena, California, and more than 275 offices around the world.
---
SB Architects AIA
50 year heritage for excellence in the design of high-end, large scale residential,
hospitality, recreation, master planning and urban mixed-use projects.
San Francisco, Miami.
---

GRAYCOR Construction

A leader in over 20 construction markets since 1921.

A Leading North American Builder of Commercial and Industrial Facilities.

Homewood, Illinois.
---
GMK Architecture Inc. extraordinary design services since 1984
A progressive & playful Mid-Western approach embracing new ideas and technology
as well as time-honored traditions of Wisconsin's European past.
Madison, Wisconsin.
---
CR architecture + design AIA

Education, Commercial & High Density Residential Architecture.

Cincinnati, Ohio.
---
FAITH TECHNOLOGIES INC.
A full-service electrical and specialty systems contractor with 15 locations operating in six states
Wisconsin, Oklahoma, Georgia, Kansas, Kentucky & Missouri.
---
SHEEHY Construction

General contractor of 1500 + major facilities in 30 states.

"Craftsmanship Second to None".

Saint Paul, Minnesota.
---
Specialty Woodworks, Inc.
Creating and installing high-quality custom cabinetry and wood products
for commercial customers across the southeast since 1992.
Lexington, South Carolina.
---
Voith & Mactavish Architects llp. ARCHITECTURE | INNOVATION | TRADITION
Architecture, preservation, planning, landscape, sustainable design, and interiors.
Philadelphia, Pennsylvania.
---
Kudela & Weinheimer
Landscape Architects
ASLA
Landscape architecture, site planning, master planning and urban design services.
Houston, Texas.
---
Visnic Homes
Luxury Custom Home Builder.
Rockville, Maryland.
---
GS&P Gresham Smith & Partners
ARCHITECTURE ENGINEERING INTERIOR DESIGN
Nashville, Memphis & Knoxville, Tennessee.
---

Apex Custom Homes
Luxury Custom Home Builder in Loudoun County
including Creighton Farms, an exclusive community featuring a Jack Nicklaus Signature Golf Course.
Leesburg, Virginia.
---
Jones and Jones Landscape Architecture AIA ASLA
Architects and Landscape Architects
Seattle, Washington.
---

Gander Builders, Inc. Custom Home Building and Remodeling Since 1995

A multitalented custom home building firm in the Southwest suburbs of Chicago.

Frankfort, Illinois.
---
M.J. Womack General Contractor

We have established a reputation for completing our projects on schedule and within budget.

Baton Rouge & New Orleans, Louisiana.
---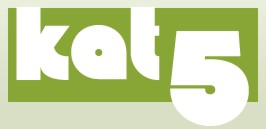 Kat5Homes.com Container Building Resources

A green technology informational resource website that is dedicated to providing resources

and educational information to those interested in developing building projects using shipping containers.

Yucaipa, California.
---
HGA ARCHITECTS & ENGINEERS AIA PE
Architecture, Engineering, Interior Design.
Minneapolis & Rochester, Minnesota.
---
Randy Broadway, Inc. fine custom homebuilding and home remodeling
Offering custom home building / remodeling services in Southern Alabama and Mississippi.
Semmes, Alabama.
---
Vaughan & Sautter Builders
A company built on performance. A reputation built on integrity.
Wayne, Pennsylvania.
---
REPTILE Custom Mosaics Art & Function
Custom design, fabrication and installation of mosaic and specialty tile.
Coconut Grove, Florida.
---
CRAM & FERGUSON ARCHITECTS In continuous operation since 1898 AIA
Architecture, historic preservation, interior design and construction.
Boston , Massachusetts.
---
Allana Buick & Bers AIA PE

Making Buildings Perform Better

Investigation | Design | Construction

Palo Alto, Sacramento, Los Angeles, San Diego, Las Vegas, Honolulu & Maui.
---
SBC Schlauch Bottcher Construction, Inc.
We're in the business of building dreams.
Bozeman, Montana.
---
BOHLER ENGINEERING
PE
Bringing Superior Quality and Services to your Project.
Commercial Site Development and Residential Land Development.
Warren, New Jersey.
---
Page and Turnbull AIA
ARCHITECTURE • HISTORIC PRESERVATION • URBAN DESIGN
San Francisco, Sacramento & Los Angeles, California.
---
DDG Development Design Group
Entertainment - Town Centers - Mixed Use - Hospitality + High Density Residential
www.ddg-usa.com
Baltimore, Maryland.
---
AMRI STUDIO award-winning art glass
Memorials, Tributes, Donor Recognition, Custom Signage and Art Glass.
Santa Rosa, California
---


Jaeger & Ernst Custom Cabinet Makers

Dreams fulfilled upon request.

Representing the finest tradition of the American cabinetmaker.

Barbourville, Virginia.
---
Montroy Andersen DeMarc
Architecture | Interior Design | Landlord Services
New York, New York.
---
The Quandel Group Inc.
A full service commercial construction company.
Serving the Mid-Atlantic and Midwest regions.
Harrisburg, Scranton & Minersville, Pennsylvania. Cincinnati & Columbus, Ohio.
---
Tiefenthaler Fine Home Building
Building for life the way you want it
Norwalk, Connecticut.
---
Thompson Company, Inc. PE
Mechanical, Electrical, Plumbing, Civil & Technical Engineering.
Norcross, Georgia | Orlando, Florida | Houston Texas.
---
Flad Architects AIA
Architecture, interior design, landscape architecture,
master planning, strategic planning, structural engineering & sustainable design.
Madison, Wisconsin.
---
TSP Architects Midwest AIA PE

Architecture Engineering Construction

Iowa, South Dakota, Minnesota, Wyoming & Nebraska.
---
michael rust : architect AIA

Frank Lloyd Wright inspired organic architecture by a senior Taliesin fellow.

Scottsdale, Arizona.
---
Michael Rogers Wallcoverings painted by hand

Polished alloys, burnished alloys, rusts, patinas, leathers, stones and featherstone designs.

Portland, Oregon.
---
Tile Design Studio the Art of Carol Henry
Aged Tile Murals.
Mechanicsville, Virginia.
---
the FWA group designing spaces for life AIA
Architecture • Planning • Interior Design
Durham & Charlotte North Carolina.
---
Somdal Associates, LLC. AIA for over a century
Architecture & Interior Design.
Shreveport, Louisiana.
---

WESKETCH ARCHITECTURE AIA PE
Planning, Architecture, Engineering & Interior Design.
Millington, New Jersey.
---
WER Architects | Witsell + Evans + Rasco AIA
ARCHITECTS / PLANNERS.
Little Rock, Arkansas.
---
The Bioengineering Group PE
Environmental planning, design, and restoration
Building Sustainable Communities on a Ecological Foundation
---
The Anthony Galluzzo Corporation fine architectural millwork
We specialize in high quality custom woodworking.
Londonderry, New Hampshire.
---
Stevens & Wilkinson

AIA

Architecture, Engineering & Interiors.

Atlanta, Georgia & Columbia, South Carolina.
---
Crystal Cabinet Works, Inc.
Fine custom cabinetry, crafted the cabinetmaker way since 1947.
Princeton, Minnesota.
---

Stephen Maurer Furniture Design
Fine woodworking furniture & vessels.
Rigorous Design | Exquisite Materials | Meticulous Craftsmanship
Medford, Massachusetts.
---
MANCINI • DUFFY | TSC
ARCHITECTURE • PLANNING • INTERIORS
New York, New York.
---
EDSA

ASLA

Planning Landscape Architecture Urban Design Graphic Design

Fort Lauderdale, Orlando, Los Angeles, Beijing & Baltimore.
---
GOODFELLOW BROTHERS., INC. ESTABLISHED 1921
NATIONAL GENERAL CONTRACTOR.
Hawaii, Washington & Oregon.
---

Marmon|Mok Architecture AIA
A full service design firm.
San Antonio, Texas.
---
Max Weiss Co., Inc. setting the curve in excellence
Among the largest, most recognized suppliers of high quality curved structural steel & formed metal products.
Milwaukee, Wisconsin.
---

GP
GOETTSCH PARTNERS architects AIA
An innovative architecture firm with a global perspective,
emphasizing a singular design approach across offices in Chicago, Shanghai and Abu Dhabi.
Chicago, Illinois.
---
IDC Industrial Door Contractors, Inc.
Industrial Door services, taking your project from design through installation.
Columbia, Tennessee.
---

SM&W
SHEN MILSOM & WILKE
Multimedia • audiovisual • info tech • telecommunications • building security • acoustics.
New York, San Francisco, Chicago, Houston, Denver, Las Vegas, Princeton, London, Hong Kong, Dubai & Washington DC
---
LMN Architects AIA
Design services in architecture, urban design and interiors.
Seattle, Washington.
---

EnviroSense, Inc. Strategic Environmental Consultants PE
Integrating environmental solutions and business strategies.
Londonderry, New Hampshire.
---
bma BARBER McMURRY architects since 1915 AIA
Architectural Services | Design-Build | Interior Design
Knoxville, Tennessee.
---
BEN HUR CONSTRUCTION CO. since 1909
Steel Construction and General Construction.
Providing a full complement of steel fabrication services.
CINCINNATI, INDIANAPOLIS, LOUISVILLE, ST.LOUIS
---
The Alter Group Construction Management
Office, industrial, build to suit, healthcare, financial services & asset management.
Skokie, Illinois.
---
Integrated Architecture
Environmentally-friendly sustainable architecture,
engineering, planning and interior design.
Grand Rapids, Michigan.
---
Cerami & Associates

Acoustics & Vibration | Audiovisual & Multimedia | Technology & Security

New York, New York.
---

CONTINENTAL mixers a Navistar Company

Concrete Mixers, Batch Plant, Stackers, Loaders & Haulers.

www.continentalmixers.com

Dallas, Texas.