CONCRETE
/ MASONRY - CEMENT
PRE-CAST
Caissons
Forming
Shoring
Piling
Foundations Site Development Masons Concrete Contractors
PreCast Concrete Cast In Place Concrete Wall Panels Tilt-Up Cast Stone Stucco
Masonry Brick Block Rebar Sleeves Anchors Flashing Vents Louvers Concrete Roof Tiles
Pre-Mix Bond Clean Epoxy Grout Patch Coating Finishes Sealers
Civil
Infrastructure
Asphalt
Aggregates
---

FABCON Better Stronger Faster

Precast, prestressed wall panels available in a broad range of finishes,

aggregates, patterns, and decorative banding choices for optimal design freedom.

Savage Minnesota, Carmel Indiana, Allentown Pennsylvania and Grove City Ohio.
---
Kerkstra

/ SPANCRETE GREAT LAKES

Manufacture of superior precast concrete products,

including manholes, wall panels and floor planks for the construction industry.

Jenison, Michigan.
---
Faddiss Concrete
Pre cast concrete for retaining walls, noise barriers, security & noise control.
Downingtown & New Castle, Pennsylvania.
---
The Smith-Midland Corporation

Excellence in precast concrete

.

Midland, Virginia.
---
formworks

building

, inc.

Hurricane proof, disaster proof, earth sheltered homes

.

Durango

, Colorado.
---
Earth Shelter Living
It is time to compare the advantages
!
Residential, commercial and multi-family Earth Sheltered Homes.
Elegant, custom, "poured in place concrete structures". wind resistant !
Bastrop, Texas.
---
deAM-RON Building Systems llc.

Manufacturer of precast / prestressed concrete building components.

Owensboro, Kentucky.
---

CDS Cast Stone
Precast and Prestressed Concrete products.
Quincy, Florida.
---
DURA ART STONE Manufacturers of architectural precast products in Cast Stone

P

refabricated building panels, balustrades, bowls, planters, bollards, trash receptacles, ash urns,

treegrates, benches, tables, garden furniture, fountains and ornamental Perimeter Security.

Fontana, California.
---
CPS Concrete Producer Solutions
Development and manufacture of environmentally safe
form release agents and admixtures for the concrete industry.
Houston, Texas.
---
Arkansas Precast Concrete Corporation

Architectural Precast concrete.

Little Rock, Arkansas.
---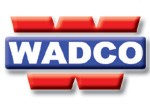 WADCO Industries Inc.

CUSTOM STEEL FORMS, FALSEWORK AND

MATERIALS HANDLING FOR CONCRETE CONSTRUCTION.

Bloomington

, California.
---
Metro

Cast Corp.

PRECAST POLYMER CONCRETE MANUFACTURER

.

Westland, Michigan.
---

THERMOMASS®
Insulated concrete sandwich wall system.
Tilt-Up, Pre Cast/ Prestressed, Modular Precast & Poured in Place.
Boone, Iowa.
---
Eagle Precast Concrete

Precast / Prestressed building components.

Salt Lake City, Utah & Boise Idaho.
---
Materials Inc.

Architectural precast concrete, planters, tables, barricades, bollards and signage.

Bernalillo

, New Mexico.
---
SEMA
Pre-cast Concrete
Full service heavy construction general contractor. Commercial, industrial & civil site development.
Denver, Colorado.
---

REDONDO

Manufacturing

Architectural Precast Concrete Manufacturing Since 1910

From simple Cast Stone to the most demanding of Architectural Precast, architects,

engineers & general contractors have trusted the expertise of Redondo Manufacturing.

San Antonio, Texas.
---
Gate Precast Company
The largest producer of architectural precast concrete in the United States.
Jacksonville, Florida.
---

Pineapple Grove Designs
Manufacturers of ornamental and architectural details.
Boynton Beach, Florida.
---
GCP

Gulf Coast Pre-Stress Inc.

Major provider of structural concrete components for the marine

commercial building, civic highway construction industries.

Pass Christian , Mississippi.

A full line of stamping tools, integral (powder and liquid) concrete coloring,

shake-on color hardeners, chemical stains, repair and stampable overlays, sealers and maintenance products.