CONCRETE
- MASONRY - CEMENT
EQUIPMENT | TOOLS
Caissons
Forming
Shoring
Piling
Site Development Masons Concrete Contractors
PreCast Concrete Cast In Place Concrete Wall Panels Tilt-Up Cast Stone Stucco
Masonry Brick Block Rebar Steel Anchors Flashing Vents Louvers Concrete Roof Tiles
Pre-Mix Bond Clean Epoxy Grout Patch Coating Finishes Sealers
Civil
Infrastructure
Asphalt
Aggregates
---

Engrave-A-Crete, Inc. Decorative Concrete Engraving System

Training, Products & Specialized Tools made in America.

Mansfield Missouri.
---
The MULTIQUIP Family of Companies
power generation, soil compaction and concrete placement
A world leader in manufacturing and distribution of
light- and medium-sized equipment lines for construction professionals.
Carson, California.
---
CEMENTECH INC.
Mobil & stationary concrete dispensers, dumps, trailers & silos.
Indianola, Iowa.
---

AMERIMIX HIGH QUALITY STUCCO AND MOTAR MIXES

Serving the commercial, industrial and residential markets.

Silo systems mixing and delivery mortars, grouts & stucco to your jobsite.,

Charlotte, North Carolina | 888-313-0755 (nationwide)
---
Mar-Mac Wire Inc. When You Demand the Best
PREMIUM Wire Products - the de facto standard for the concrete construction industry.
McBee, South Carolina.
---

CONTINENTAL mixers a Navistar Company

Concrete Mixers, Batch Plant, Stackers, Loaders & Haulers.

Dallas, Texas.
---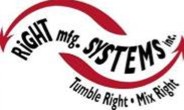 Mix Right Products from Right Manufacturing Systems Inc
Concrete mixers, rock tumblers, silos, and batch plants.
www.rightmfgsys.com
Lindon, Utah.
---

EDCO
Concrete Equipment since 1959
Concrete Sawing & Drilling, Masonry, Hardscape & Tile Saws.
Fredrick, Maryland.
---
Over 40 DOTs, the Army Corps of Engineers, the FHWA, the Bureau of Reclamation
and others accept, specify and buy our anchoring products for their own use.
Parlin, New Jersey.
---
General Equipment Company
Construction Equipment since 1940
HOLE DIGGING, PORTABLE VENTILATION BLOWERS & SURFACE PREPARATION
Claremont, Minnesota.
---

Marshalltown Company
Over a century-long tradition of setting the standard of quality masonry hand tools.
Marshalltown, Iowa.
---
TEREX Roadbuilding
Manufacture of roadbuilding machines for the concrete contractor, concrete producer.
Oklahoma City, Oklahoma.
---
Vibra Strike
Concrete Finishing Equipment by Lindley Incorporated
Manufacturer of power concrete screeding
equipment and vibrators.

Boaz, Kentucky.
---
REED An Independent Member of the Shea Family of Companies
Concrete Pumps, Shotcrete Pumps and Gunite Machines.
Chino, California.
---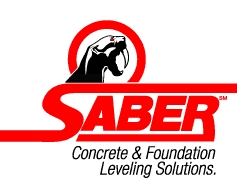 SABER Concrete & Foundation Leveling

Concrete Grinding, Concrete Raising, Foundation Piering and Stabilization.

Corona Del Mar, California
---
Strike Products

Tools for concrete & masonry.

Cannon Falls, , Minnesota.
---
WEBAC Corporation
Concrete tools & solutions.
Santa Anna, California.
---
ConcretePumping.com
An online community that lets you create a private community.
Share photos, journals and interests with your growing network of mutual friends!.
Ventura, California.
---
SAMICH ITALIAN ENGINEERING FOR MAXIMUM PERFORMANCE

Professional Floor Care Machines, Grinding, Polishing,

Sanding, Vacuum Cleaners, Chemicals, Powders, Cream and Specialty Products.

www.samich.it - www.samich-usa.com

Rocinano, Italy | Englewood, Colorado.
---
RKC Increte Systems
Systems for inlays and stamped concrete.
Cincinnati, Ohio.
---

CTI

Cutting Technologies Inc.

Contractor

Selective Demolition Projects - Diamond Wire Sawing, Diamond Core Drilling & Robotic Hammering.

Gloucester City, New Jersey.
---

GL Throop

since 1921

A national specialty ready mix concrete producer - mobile concrete batch plants.

Concrete placement, masonry repair, aggregates and landscape materials.

Pasadena, California.
---
Denver Concrete Vibrator an American tradition since 1980
American manufacturer of the highest quality, dependable flexible shaft,
pneumatic, high cycle, Internal Concrete Vibrators and external concrete vibrator tools.
www.denverconcretevibrator.com
Denver, Colorado.
---

Cutting Edge Services
A specialty diamond cutting, drilling, and precision demolition contractor
for concrete and metal cutting applications. Civil, Offshore, Hydro,
Forest Products, Lock & Dam, Industrial, Decommissioning, and Bridge Construction.
Cincinnati, Ohio.
---
ChemGrout Inc.

Manufacturer of Grouters, Grout Pumps & Grout Mixers.

The Largest Selection of Grouting Equipment in the World.

LaGrange Park, Illinois.
---

ConcretePumping.com
NETWORK centered around the industry we love best, Concrete Pumping.
Plano Texas
---

Pavement
Layers
Built by Pavement Professionals.
Create, Organize, Edit & Send Pavement Proposals,
Cincinnati, Ohio.
---
CEME-TUBE LLC.PLASTIC CONCRETE FORMING TUBES
An innovative new product to replace the cardboard forming tube.
Hudson, Wisconsin.
---
KUSHLAN
Manufacturer of the Original Wheelbarrow Mixer.
Glendale, Washington.
---

Somero Enterprises
Concrete Leveling, Contouring and Placement Equipment.
Jaffrey, New Hampshire.
---
ALLEN ENGINEERING CORPORATION
CONCRETE FINISHING EQUIPMENT
Paragould, Arkansas.
A full line of stamping tools, integral (powder and liquid) concrete coloring,
shake-on color hardeners, chemical stains, repair and stampable overlays, sealers and maintenance products.