EXTERIOR WALLS
SIDING
Wood Finishes
Tools
Paint
Caulk
Scaffold | Ladders
Fasteners
Restoration
Lumber Exterior Panels Laminates Composites Moulding Millwork
Concrete Stucco Masonry Stone Cast Stone Steel Artistic Iron
Gates Fences Stairs Railing Doors Windows Glass Skylights Solar
Building Envelope
Siding
Trim
Columns
Soffit
Fascia
Gutters & Drainage
Roofing
---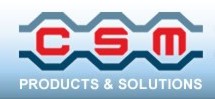 CSM Products & Solutions
Metal roofing, siding, mouldings, flooring and decking.
Fiberglass panels, skylights and guttering systems.
Houston, Texas / Plainesville, Ohio.
---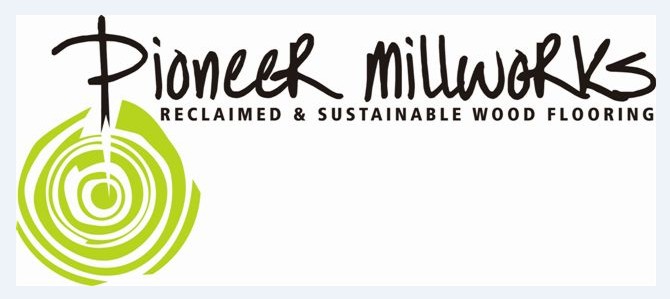 PIONEER MILLWORKS Reclaimed Barn Siding

Offering a wide variety of reclaimed and

responsibly harvested flooring, timbers and millwork.

Farmington, New York & McMinnville, Oregon.
---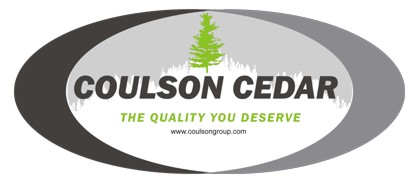 COULSON CEDAR, Manufacturing Ltd.

New and Innovative Western Red Cedar Products

Engineered Cedar Siding, Soffitting & Exterior Cedar Shingle Panels.

Port Alberni, BC, Canada | distributers and stores throughout North America.
---
WOOD HAVEN INC. your source for wood products
Cypress, Cumaru, Ipe and many others!
Never has there been more choices for exterior decking.
Perry, Kansas.
---
Vintage Woodworks
ARCHITECTURAL DETAILS
Victorian Porch Design, Gables, Spandrels, Brackets, Wooden Screen Doors
.
www.vintagewoodworks.com
Quinlan, Texas
.
---

EDCO Products, Inc. proudly made in Minnesota
Your Partners in exterior solutions since 1946
Hopkins Minnesota.
---
Cedar Valley handcrafted cedar shingle panels
The finest panels available for residential and commercial construction,
handcrafted with the highest grades of Western Red Cedar.
Hollister, California.
---
AZEK TRIMBOARDS
Trim, fascia, soffit, corner board, ceilings, decorative millwork, custom molding.
Moosic, Pennsylvania.
---

WORTHINGTON Millwork, LLC
Your Only Source For Fine Architectural Details.
Columns, Capitals, Mouldings, Medallions, Shutters, Louvers, Porch Systems, Keystones, Arches & More.
Jacksonville, Florida.
---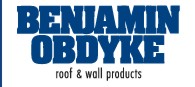 Benjamin Obdyke Roof & Wall Products
Roof ridge vents and underlayment's for roofing and siding.
Horsham, Pennsylvania.
---
Shakertown
Cedar Shingles
Cedar Shingle Simplified
Fancy Cut Shingles & Craftsman Panels for roofing & siding.
www.shakertown.com
Winlock, Washington.
---
Lumber Out West NOW SERVING THE ENTIRE U.S.
Siding, paneling decking, fencing & more.
Reno, Nevada.
---
Montana Ghost Wood A Bitterroot Valley Forest Product
The distinctive look and character of reclaimed wood
with the performance of new wood.
Missoula, Montana.
---
E - Z CORNERS

Flashing

For windows, porch ceilings and soffit, wherever J-channel is used as a receiver or as trim.

Louisville, Kentucky.
---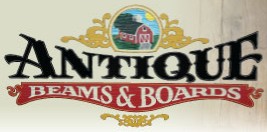 ANTIQUE BEAMS & BOARDS MANTLES FLOORING PANELING Got Wood?
Preservation of craftsmanship, character, history, and beauty is our ideology.
Delta, Ohio.
---
LOST LODGE
TIMBER

Custom Recovered Wood Company.

Hillsboro, Oregon.
---
C
YPRESS
LUMBER
Cypress decking, pattern siding, primers, finishes, fasteners and chalk.
Perry, Kansas.
---

EcoVantage LLC Thermally-Modified Wood
"The Beauty of Real Wood Preserved for a Lifetime!" .
Structural Lumber, Fencing, Cladding, Siding & Shutters, Premium Pergola's Arbors & Deck Tiles
St. Joe, Indiana.
---
Ever-Flo Vent
Fabricator of roof soffit & siding vents.
Louisville, Kentucky.
---

Trim

Technologies

Trim Tech™

products last the life of the stucco

Leaders in stucco enhancement technologies.

Santa Maria, California.
---
Copper Awnings Inc.
Custom cooper awnings.
Baton Rouge, Louisiana.
---
Richard Joseph Company

Your National Contractor for large exterior finish projects.

Siding, Stucco, Metal, Glass, Windows, Railings, Fences and Decks.

Sparks, Nevada.
---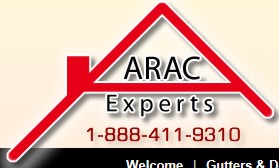 ARAC Experts a one stop full service contactor

We specialize in both Commercial & Residential Remodeling

Kennesaw, G

A, Brentwod, TN, St Charles, MO & Council Bluffs, IA
---
CHEMCO Sustainable Wood Products

Fire resistance and wood hardening products for designers, builders and homeowners.

Ferndale,

Washington.
---
DuraFlash Vinyl Flashing
Roll stock and ledger board vinyl flashing.
Louisville, Kentucky.
---
ARCHITECTURAL LOUVERS
Manufacturer of custom louvers, grills, screens and vents,
we can deliver on your requirements.
Cincinnati, Ohio.
---
Simmonds WOODTURNING tradition of woodturning since 1830
Producers of high quality wood porch posts, porch columns,
newels, balusters, large diameter table legs and kitchen island posts.
Durham , Ontario, Canada.
---
Olympic Panel Products
Concrete forming panels, industrial panels, signage, rim board, soffit and fascia .
Shelton Washington.
---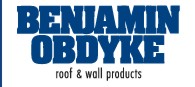 Benjamin Obdyke Roof & Wall Products

Roof ridge vents and underlayment's for roofing and siding.

Horsham, Pennsylvania.
---
Alside
First on America's Homes
Maker of affordable, dependable, innovative vinyl windows,
decking, railing, siding, soffit, trim, mouldings and accessories.
Akron, Ohio.
---

DryFlekt
® Products, Inc
.
Engineered Preformed Flashings
Kick-Out Diverter Flashing is an industry proven
reliable product designed to eliminate water intrusion at roof-to-wall
intersections
for residential and light commercial construction, new and retrofit applications.
Mount Kisco, New York.
---
RainChains.com
Quality Rain Chains / Home Garden and Decor.
Canoga Park, California.
---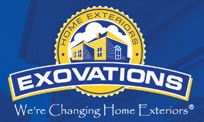 EXOVATIONS

We're changing home exteriors

Dealer installers needed - franchise opportunities,

successful product introduction experience sought.

Atlanta, Georgia.
---
CDM Custom Decorative Moulding

Architectural polyurethane exterior trim, moulding, columns, railings & specialty features.

Greenwood, Delaware.
---

Cascadia

Forest Goods An Ecological Forest Products Company

Flooring, siding, paneling, decking & plywood.

Dexter, Oregon.
---
MID-AMERICA SIDING COMPONETS

a Tapco Group company

Full line siding components, door & window, specialty trim, soffit, fascia, roof & gable vents.

Wixom, Michigan.
---
Osmose
World leader in treated lumber products.
Buffalo, New York.
---
Log Siding
Quality Log Home Products
Log siding, tongue & groove paneling, furniture,
deck and interior railing, fireplace mantles, and fencing.
Sterling, Michigan.
---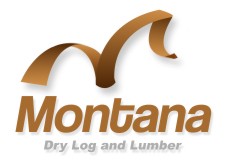 Montana Dry Log & Lumber

Handcrafted house logs, milled logs, log siding, lumber & equipment mats.

Three Rivers, Montana.
---
Patio Pacific
, Inc.
America's Finest Pet Doors
Home of the Award Winning "Endura" Flap Line of Ultra High Performance Pet Doors.
www.petdoors.com
San Luis Obispo, California.
---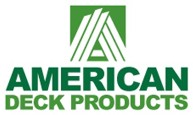 American Deck Products

Responsible environmental exterior cleaners,

keeping your family, pets and the environment in mind

.

www.americandeckproducts.com

Cummings, Georgia.
---

COPPER SUMMIT INC.
Free shipping

Offering online ordering on our unique handmade copper products

including

Cupolas and Finials for residential homes and commercial buildings.