ARCHITECTURAL FLOORING
NATURAL STONE Tools Fasteners
Restoration
Preservation
Kitchen Bath Bedroom Dining Room Office Tenant Finish
Hard Wood Chalk & Adhesives Trim & Molding Millwork Coatings & Finishes
Concrete Tile Laminates Underlayments Resilient Floors Floor Mats Rugs
Carpeting Hard Wood Soft Wood Marble & Granite In-door Out-door Sports Surface
Hard Wood
Stone
Floor Joist / Truss
Steel Decking
Decks
Patios
---
DAVID ALLEN COMPANY stone fabrication since 1920
The nation's most capable and respected marble, granite, tile, and terrazzo contractor.
Raleigh, North Carolina | Washington, DC | Miami, Florida | Lexington, South Carolina | Birmingham, Alabama
---
Marble & Stone Creations
-
Gregory Muller
Associates
Interiors, architectural carving, mosaics and sculpture.
Brooklyn, New York.
---
COLDSPRING ® GRANITE COMPANY
End-to-end solutions that architects, landscape architects
and contractors need for a worry-free experience with natural stone.
www.coldspringgranite.com/Building-Materials/Products-Colors-and-Finishes/Graphical-Elements/
Cold Spring, Minnesota.
---

LUCASSO STONE

Hand crafted natural stone.

Wholesale Factory supplier of travertine, limestone, and marble.

Dallas / Fort Worth, Texas.
---

APHRODITE

Custom Marble and Granite Inc.

Artistic European/American Master Marble Craftsmanship by "Tony Xenos".

Valley Park, Missouri.
---

American Slate
Natural slate products for roofing, flooring, walls, walks & roads.
Walnut Creek, California.
---

CORALSTONEUSA

Natural coral stones for pool decking and stone veneer.

Miami, Florida.
---

Indiana Limestone Company
Legendary limestone, fabrication, monuments, and raw materials.
Bedford, Indiana.
---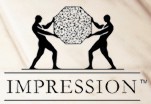 Impression
Importers and fabricators of fine French Limestone's.
Torrance, California.
---
POMPEI MOSAIC TILE
"The place where the past comes alive".... MARBLE AND GLASS MOSAIC.
Los Angeles, California.
---
American Olean wall & floor tile
Ceramic, porcelain, glass & natural stone.
Dalton, Georgia.
---
REPTILE Custom Mosaics Art & Function
Custom design, fabrication and installation of mosaic and specialty tile.
Coconut Grove, Florida.
---
Easy Warm Floor
made in the USA
Manufacturer of radiant floor heating.
Supplying quality electric floor heating systems directly to our customers, at factory direct prices.
Chicago, Illinois.
---
Landscaping stone for retaining walls, pavers and aggregates.
Building stone for exterior walls, patio flooring steps and fireplaces.
Oklahoma City, Oklahoma.
---
Chiarini Marble & Stone marble flooring
Hand Carved Fire Places, Architectural Molding & Cladding.
Santa Ana, California.
---
ASC American Stone Company
Fabrication and installation of marble granite and natural stones.
Houston, Texas.
---
Ace Tile
Specializing in Cantera Stone
San Diego, California.
---

SONOMA CAST STONE
Architectural Cast Stone
Architectural concrete products.
Petaluma, California.
---
Cangelosi Marbel & Granite

Slab & Tile Inventory. Custom Fabrication.

Missouri City, Texas.
---
Three Generations of European Tradition.
Wilmington, California.
---
Victor Oolitic Stone Company

Quarry blocks, slabs and dimensioned stone.

Bloomington, Indiana.
---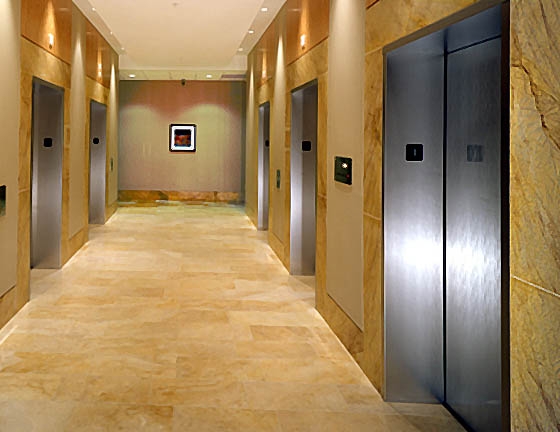 ASN

Consulting & Sourcing of Fine Stone Worldwide

Natural Stone Flooring, Counters, Interior & Exterior Walls.

www.asnstone.com

San Francisco California.
---
M. Teixeira Soapstone
Soap Stone for Counter Tops and Floors
Garfield, New Jersey.
---

Artistic Tile
&
Stone
Stone, Glass & Ceramic Tiles.
San Francisco California.
---
Rock Revelations Studio
Granites, marble and agglomerated marble.
Northampton Shire. UK.
---
Real Stone
The complete natural stone service.
Wingerworth, Chesterfield & Derbyshire. UK.
---
Pennsylvania Flagstone
Quarries & producers of architectural & landscape stone,
Roulette, Pennsylvania.
---
LANG STONE
Americas oldest stone company. For buildings, homes, landscapes and interiors.
Columbus, Ohio.
---
Dakota Granite
Floor tile, countertops, monuments, tables, mausoleums & ashlar.
Milbank
, South Dakota.
---
Nantucket Pavers
World famous fabricated blue stone pavers.
Rehoboth, Massachusetts.
---

Detroit Stone
Marble, granite, travertine, and limestone from all over the world.
Flooring, walls, countertops & architectural components.
Shelby Township, Michigan.
---
Greenfire

Minerals

Specializing in Natural Stone Tiles.

Lisbon, Portugal.