LANDSCAPING - GARDENING | CIVIL CONSTRUCTION
PAVERS | STONE
Landscapers Architects Engineers Green
Greenhouses - Sunrooms - Conservatories Fountains Statuary Planters
Soil, Rock & Aggregates Concrete Masonry Stone
Lawn Care & Maintenance Irrigation Fertilizers
Site Development
Shoring Forming Poles & Piling Gates & Fences
Hardscapes
Water Features
Shade | Fabric Structures
---
COLDSPRING ® GRANITE COMPANY
End-to-end solutions that architects, landscape architects
and contractors need for a worry-free experience with natural stone.
www.coldspringgranite.com/Building-Materials/Earth-Measure/
Cold Spring, Minnesota.
---
EP HENRY IS HARDSCAPING founded in 1903
The next generation of Hardscaping is here.
Pavers, Patio Stone, Fireplace, Retaing Wall, Steps & Cap Stone.
Woodbury, New Jersey.
---
TRUEGRID

True to your project. True to the environment

World;s strongest permable paver. Drive on suface, water storage below.

www.truegridpaver.com The future of sustainable parking now

Houston, Texas.
---
Robinson Flagstone
National Supplier of Pennsylvania Flagstone since 1919
Blue - gray natural Cleft PA flagstone, thermal paving, wall coping, treads, caps,
pool coping, rustic stepping stones, dry stack wallstone, edge treatments. hearths and mantels.
Fort Washington, Pennsylvania.
---
King Quarry Natural Stone Products
Landscapes/Hardscapes - Dimensional/Architectural - Aggregates.
Sugar Camp, Wisconsin.
---
TELLURIDE STONE COMPANY
Natural Interior Stone, Exterior Wall & Landscaping Stone Products.
Telluride & Denver, Colorado.
---
Nantucket Pavers
World famous fabricated blue stone pavers.
Rehoboth, Massachusetts.
---
High Plains Stone
Waterscapes, Boulders, Rock Reproductions.
Castle Rock, Colorado.
---

METRO

BRICK

From IRONROCK - Brick & Tile makers since 1866

ARCHITECTURAL THIN BRICK

www.ironrock.com

Canton, Ohio.
---
GAVIN Historical Brick
antique brick and stone shipped nation wide
National supplier of antique brick for residential, landscaping, and commercial projects.
Iowa City, Iowa.
---
S. McClain Stone & Flatbed Trucking Services

Natural rock for landscape design, architects, landscaping nurseries

and contractors. S. McClain, Inc. trucks your stone to any place in 42 states.

Tunkhannock, Pennsylvania.
---
Terra Aqua Inc. wire & stone retaining walls
Gabions & Reno Mattresses constructed with care, creating visually pleasing structures
.
Fort Smith, Arkansas.
---

CORALSTONEUSA

Natural coral stone for pool decks and wall veneer.

Miami, Florida.
---
MBW INC.
COMPACTION AND CONCRETE CONSTRUCTION EQUIPMENT
Singer, Wisconsin.
---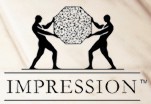 Impression
Importers and fabricators of fine French Limestone's.
Torrance, California.
---
Gecko Stone
Interlocking Concrete Pavers & Molds,
Modular Concrete Furniture Lightweight Composite Concrete Block.
Volcano, Hawaii.
---

American Slate

Natural slate products for roofing, flooring, walls, walks & roads.

Walnut Creek, California.
---
Madison Block & Stone
Landscape and dimensional cut stone.
Wausau, Wisconsin.
---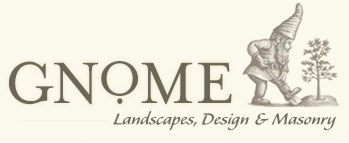 GNoME Landscape Design and Masonry
Earth, integrity, honesty, respect, craftsmanship, and community
Design, landscape construction, masonry, maintenance and estate gardening.
Falmouth, Maine.
---
Pennsylvania Flagstone

Quarries & producers of architectural & landscape stone,

www.pennsylvaniaflagstone.com

Roulette, Pennsylvania.
---
Indiana Limestone Company
Legendary limestone, fabrication, monuments, and raw materials.
www.indianalimestonecompany.com
Bedford, Indiana.
---
LANG STONE Company

Americas oldest stone company.

For buildings, homes, landscapes and interiors.

Columbus, Ohio.
---
Architectural Stone from the H&K Group

Landscape Stone & Supplies - Architectural Stone

Douglassville, Pennsylvania.
---
LANE FOREST Products
Ground cover, soil amendments, planting soils, fertilizers, sod, natural rock and manufactured stone.
Eugene & Springfield, Oregon.
---

Crown Hill Stone
Handcrafted professional quality Architectural & Landscape stone.
Westfield, New York.
---
ROCK

WORKS LLC. Water Features / Landscape Design

Design build garden art and stone working.

Lake Orion, Michigan.
---
Mango Rocks
The ultimate Rock Display.
Tampa, Florida.
---
Bourget Bros Building Materials
Landscaping and masonry materials
Santa Monica, California.
---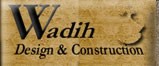 Wadih Design & Construction, inc.
Custom Natural Cantera Stone, Copper, and Bronze design.
San Antonio, Texas.
---
KUSHLAN
Manufacturer of the Original Wheelbarrow Mixer.
Glendale, Washington.
---
PAVESTONE Improving Your Landscape
Pave stones, retaining walls, edgers, patio stones and erosion control systems.
Dallas, Texas.
---
Deltalok USA, LLC.
A simple, innovative solution for retaining wall, erosion control, slope stability,
bank protection/restoration, soil retention, earth wall and vertical garden applications
Ferndale, Washington.
---
Durango Stone™ from World Wide Stone Corporation™
Natural stone for flooring & walls.
Scottsdale, Arizona | Durango, Mexico.
---

Pearl Landscaping LLC.

Residential Landscaping, Landscape Design, and Property Maintenance.

Albany & Wynantskill, New York.
---
NEAL RAGAN Construction

Sell and build segmental retaining walls, walkways, pools, driveways.

Belgard Concrete pavers and outdoor lighting and landscape lighting

.

Damascus, North Carolina.
---

Apex Custom Pools
Award winning custom pools and site development.
Leesburg, Virginia.
---

Pavement
Layers
Built by Pavement Professionals.
Create, Organize, Edit & Send Pavement Proposals,
www.pavementlayers.com
Cincinnati, Ohio.
---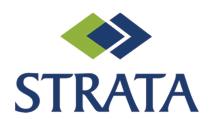 STRATA
manufacturer of polyester geogrids
Internal soil reinforcement for retaining walls, reinforced steep slopes, highway and
rail embankments, landslide repairs, landfills, dams, levees, temporary walls, and more.
Roswell, Georgia.
---
Southern Stone Natural Stone

Building stone, Limestone, Sandstone,

Mexican stone, Oklahoma stone & Water Features.

Donna

, Texas.
---
Cantera Maya International

Sculptures , fountains balustrades and adornments.

www.canteramaya.com.mx

Dzitya, Yucata

n, Mexico.
---

Rock & Water Creations, Inc.

Boulder castings, rock cliff panels and monuments

manufactured from construction-grade reinforced concrete or GFRC.

Fillmore, California.
---
SEYMOUR

QUALITY

TOOLS SINCE 1872

HARDWOOD & FIBERGLASS HANDLED TOOLS FOR HOME,

FARM, RANCH, COMMERCIAL & INDUSTRIAL APPLICATIONS .

Seymour, Indiana.
---
WaterWorks of Texas We build beautiful pools and spa's
We are a design and build company producing beautiful residential,
commercial and custom water walls for customers coast to coast.
Houston, Texas.
---
Hilfiker Retaining Walls
Erosion control, abutments & storage facilities.
Eureka, California.
---
Proto II
Retaining Walls
Post tension masonry retaining walls.
www.protoii.com
Los Angeles, California.
---
Materials Inc.
Architectural precast, planters, tables, barricades, bollards and signage.
Bernalillo

, New Mexico.
BUTTERFIELD
COLOR
Decorative Concrete Supplies
A full line of stamping tools, integral (powder and liquid) concrete coloring,
shake-on color hardeners, chemical stains, repair and stampable overlays, sealers and maintenance products.