MECHANICAL PRODUCTS - ENGINEERING - CONTRACTORS
NATURAL GAS Plumbing HVAC R Industrial
Mechanical Contractors
Industrial Components Vents & Fans
Insulation Hardware
Pipe Products Access Doors & Panels
Site Development Utilities Electrical Cable Telecom Gas Sewer Water Irrigation
---

NORTHSTAR Industries
Pre-engineered gate station and LNG facility manufacturing and construction.
Methuen, Massachusetts.
---

BadgerMeter
Manufacturer of flow meters for liquid flow measurement.
Milwaukee, Wisconsin.
---
Demar LTD. Engineering
Constructors, Automation & Conveying Systems.
---
ENERFAB Tank Fabrication, process piping & special products.

Power, utility, food, beverage, chemical & pharmaceutical industries.

Cincinnati, Ohio.
---

RectorSeal Corp.

A leading manufacturer of chemical specialty sealants

and other related products designed for professional tradesmen.

Houston, Texas.
---
CEC Consultants
Combustion, Mechanical Engineering and Safety consultants.
Cleveland, Ohio.
---

The

Process Safety & Reliability Group

PE

Risk Management, Environmental, and Plant Reliability consulting and training firm.

Houston, Texas.
---
Pascal Technologies Custom Mechanical Parts, Service and Repair

Vacuum Systems and Components.

www.pascaltechnologies.com

Fredericksburg, Virginia.
---
NuTemp

Commercial HVAC & Industrial Refrigeration

A worldwide specialist in the rental of temperature control solutions, pumps and power generation equipment.

Bridgeview, Illinois.
---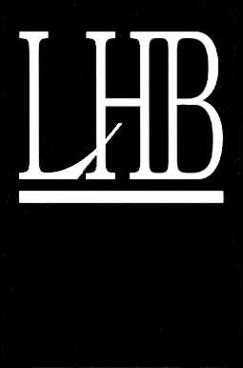 LHB AIA PE
Designs for Where You Live, Work & Learn
Mechanical engineering for commercial, education,
government, healthcare, housing, industrial, pipeline, and public works.
Minneapolis & Duluth, Minneapolis.
---
GENERAL Pipe Cleaners
Motorized pipe cleaning equipment.
Kingston, Pennsylvanian.
---
Baisch Engineering
integration engineers serving process related industries
Pulp & paper ethanol & biofuels, food & beverage,
bulk material handling, energy, utility & power, manufacturing, mining & refining.
Kaukauna, Wisconsin.
---
Schueck Steel
Facilities construction. manufacturer of steel products,
industrial components, machinery and process equipment.
Little Rock & Blytheville, Arkansas.
---
The Stellar Group PE
Engineering , Construction and Mechanical Services World Wide.
Jacksonville, Florida.
---
Ambitech

Engineering

Petroleum refining, p

etrochemical & chemical, pharmaceuticals food & consumer products.

Downers Grove, Illinois.
---
SK PRODUCTS
UNIVERSAL PIPE INSTALLATION SYSTEM
TIS - True Isolation System..
O
ne-step pipe hanger system that would save you or your clients' time and money!
Canoga Park, California.
---
Hodell-Natco
Fasteners & Tools
Manufactures of a wide variety of screw, nut/bolt, anchor, chain and pipe fastening products.
Cleveland, Ohio.
---

Scientech Industrial Engineering PE

Hardware solutions for infrastructure security, safety & risk.

www.scientech.com

Gaithersburg, Maryland.



---

MIFAB Manufacturing Inc.
Manufacturer of Engineered Plumbing Products.
Amhearst, New York.