ROOF DRAINAGE | BUILDING ENVELOPE | WATERPROOFING
MASTIC | JOINT SEALERS Gutters Awnings Canopies Store Fronts Skylights Solar
Architectural Shingles Rolled Roofing Concrete Slate Clay Tile
Metal Roofing Panels Insulation Flashing Sealers | Mastic Vents & Finals
Membrane
Waterproofing
Dampproofing
Scaffold & Ladders
Fasteners
Equipment Roofers Roof Truss Building Envelope Soffit | Trim Fabric Structures Green Roofs
---
Tropical Roofing Products

Manufacturer of Asphalt Roofing Products, Mastics & Cements, Primers & Adhesives.

www.tropicalroofingproducts.com

Hallandale, Florida | La Mirada California | Port Arthur, Texas.
---
KARNAK ROOFING
Manufacturer of high quality, cold-applied coatings and cements for the roofing and waterproofing industry.
www.karnakcorp.com
Clark, New Jersey.
---
neptuneCOATINGS

Manufacturer of WetSuit Roofing & Waterproofing Coating System.

WetSuit is a seamless, spray applied, instant cure, waterbased coating.

www.neptunecoatings.com

Las Vegas, Nevada | Certified Applicators Nationwide
---

PROGRESSIVE MATERIALS Engineering Sustainable Roofing Solutions
Insulation, Repair, and Complete Roof Replacement…
A silicone roof coating manufacturer that specializes in spray-applied roofing systems.
New Albany, Indiana.
---
National Coatings Corporation
A leading commercial roofing system manufacturer of
durable, energy-efficient and environmentally friendly weatherproofing.
www.nationalcoatings.com
Camarillo, California.
---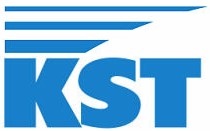 KST Coatings

A BUSINESS UNIT OF SHERWIN WILLIAMS

Manufacturer of reflective roof coatings, snow roof systems and industrial roof coatings.

www.kstcoatings.com

Twinsburg

, Ohio.
---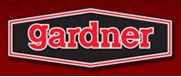 Gardner-Gibson protection from the elements

Manufacturer of roof sealants, foundation coatings, elastomeric caulks, adhesives and roof cements.

Tampa, Florida.
---

HENRY

Manufacturer of roof coatings, roof mastics and driveway sealers.

Huntington Park, California.
---
Metacrylics Elastomeric Acrylic Roofing, Asphalt Pavement Sealer
A layered, watertight blanket of elastomeric acrylics,
encapsulating a tough stitch bonded polyester fabric.
San Jose, California.
---

RMI ROOF MART INTERNATIONAL
Roof-systems, industrial coatings, EPDM recovery,
metal recovery, foam recovery & energy solutions.
Flat and low-slope roof products supported by the best contractors and warranties in the industry.
Chapman, Kansas.
---
INTECH Equipment & Supply
Nationwide coverage for the roofing contractor
Roofing equipment and supplies, including spray equipment for spray foam roofing and insulation.
Phoenix, Arizona.
---
REED
MINERALS a Harsco company
Abrasives, roofing, seal coat and water filtration.
Camp Hill, Pennsylvania.
---

Bronz-Glow HVACR Solutions

A world of corrosion protection.

St. Augustine, Florida.
---

KALMATRON® CORPORATION
Unique waterproofing admixture for cement,
Providing the highest performance of given functions and economical advantages in many masonry applications.
San Francisco, California.