ROOFING / UNDERLAYMENTS
ROLLED ROOFING Gutters Awnings Canopies Store Fronts Skylights Solar
Architectural Shingles Rolled Roofing Concrete Slate Clay Tile
Metal Roofing Panels Insulation Flashing Sealers | Mastic Vents & Finals
Elastic Roofing Membrane Waterproofing Dampproofing Scaffold & Ladders Fasteners
Equipment Roofers Roof Truss Building Envelope Soffit | Trim Fabric Structures Green Roofs
---
G.A.P. Roofing, Inc. "Expert Manufacturer of Roofing Underlayments"
Saturated Felt, Roll Roofing, Building Paper & Specialty Products.
Pryor, Oklahoma.
---
Mule - Hide "The name trusted in roofing since 1906"
Time-proven Single-Ply Roofing Systems.
Professional Grade Coatings for lasting restoration, retrofit, & repair.
Beloit, Wisconsin.
---
INDUSTRY'S BEST IB
ROOF SYSTEMS since 1978
A leading manufacturer of single-ply roofing membranes.
Eugene,
Oregon
& Dallas, Texas.
---
OMG Roofing Products
ROOFING FASTENERS, TOOLS, INSULATION ADHESIVES, ROOF DRAINS & VENTS, PIPE SUPPORTS & FLASHING.
Agawam, Massachusetts.
---

DURO-LAST Roofing Inc. The Worlds Best Roof

Americas leading fabricated roofing system.

Saginaw,

Michigan.
---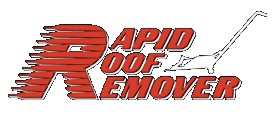 Rapid Roof Remover .Made in America
A lightweight, pneumatic tool for shingle removal
as well as removal of various types of flooring. BUY | RENT
Washington, Ohio.
---
AJC Tools & Equipment Co.. est. in 1948
QUALTY PRODUCTS | INNOVATIVE DESIGN | SUPERIOR SERVICE
Hudson, Ohio.
---
XACTWARE.

see roofs in a whole new way

Specialized business software for property adjusters, contractors, insurance carriers & educators.

Orem, Utah.
---
A.C.E. Thatch & Bamboo Inc.

Stick, reed, thatch roofing kit's and fencing and products.

Groveland

, Florida.
---

ABC Supply Co Inc.

EXTERIOR BUILDING PRODUCTS SUPPLIER

More than

5,000 employees, over 300 locations nationwide …

and o

ne of the largest fleets of delivery vehicles in the industry.

www.abcsupply.com

a company built on keeping promises!

more than 300 locations coast to coast
---
Eco-Roof Systems W.P. Systems Inc.
Vegetated roof coverings consisting of a thin layer of living
vegetation installed on top of a modified conventional roof system.
Salon, Ohio.
---
TREMCO Roofing and Building Maintenance
Roofing and Weatherproofing Peace of Mind to facility managers, engineers and business owners.
Beachwood
, Ohio.
---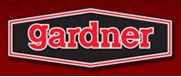 Gardner-Gibson protection from the elements

Manufacturer of roof sealants, foundation coatings, elastomeric caulks, adhesives and roof cements.

Tampa, Florida.
---
C

ARLISLE SynTec

Single-ply membrane roofing systems and materials for commercial and industrial markets.

Carlisle,

Pennsylvania.
---
Allana + Buick + Bers AIA PE

Services in sustainable construction and best practices for building remediation,

new construction, and construction-defect litigation cases covering roofing, waterproofing,

energy efficiency, sustainable construction, building envelope, structural/seismic upgrades, and mechanical systems.

Palo Alto, Sacramento, Los Angeles, San Diego, Las Vegas, Honolulu & Maui.
---
AMSTAR
RUBBER ROOF SYSTEMS
Underlayment's, rubber pavers and accessories.
Custom sizes and colors, strength, safety, durability and easy installation.
Lakeland, Florida.
---
YORK
Manufacturing a better approach to moisture solutions
Commercial and residential roofing products, waterproofing solutions and complete building envelope systems.
Sanford, Maine.
---

RMI ROOF MART INTERNATIONAL
Roof-systems, industrial coatings, EPDM recovery,
metal recovery, foam recovery & energy solutions.
Flat and low-slope roof products supported by the best contractors and warranties in the industry.
Chapman, Kansas.
---

DryFlekt

®

Molded Kick-Out Diverters

DryFlekt® Kick-Out Diverter Flashing is an industry proven reliable

product for solving water penetration at roof to wall intersections for the

Residential and Light Commercial Building Industry.

Mount Kisco, New York.