ARCHITECTURAL
RAILING | STAIRS Artistic Iron Stone Masonry Stucco Cast Stone
Wood Millwork Wood Moulding
Metal Moulding
Office
Tenant Finish
Hardware Fasteners Adhesives Caulk Paint & Finishes
Glass Store Fronts Doors & Windows Exteriors Gates & Fences
Columns
Lighting
Solar
Automation
Fire
Safety
Security
---
NK Woodworking & Design
Spectacular staircases, furniture
and other architectural interiors
Seattle, Washington.
---
LIVERS BRONZE Co.

Engineers, manufactures and install ornamental railing system in all 50 states.

With a large selection standard railing systems to choose from.

www.liversbronze.com

Kansas City, Missouri. / national accounts - railings@liversbronze.com Phone: 816-300-2828
---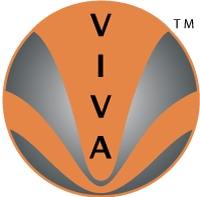 VIVA RAILINGS, llc.

Contemporary Stainless Steel modular railings, door pulls and

custom hardware for commercial & residential applications.

www.vivahardware.com *RAILINGS - www.vivarailings.com

Lewisville, Texas. / National Service 1-972-353-VIVA (8482)
---
Columbia Wire & Iron Works
Custom fabricator of commercial, industrial & ornamental Iron systems & components.
Portland, Oregon.
---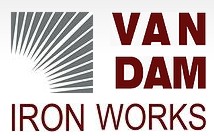 Van Dam

Iron Works

Manufacturer of structural steel, metal stairs, railings.

Miscellaneous Metals and Structural Steel Since 1930.

Grand Rapids, Michigan.
---
LAKE SHORE STAIR COMPANY

Innovative designs that carry a classic legacy.

Ingleside, Illinois |
throughout North America
---
KIRKWOOD Stair and Millwork
We've crafted custom and architectural millwork since 1899
Saint Louis, Missouri.
---
INNOVATIVE
METALCRAFT
Spiral Stairs | Curved Stairs | Rolling Ladders | Spiral Stair Kits.
Erie, Pennsylvania.
---

WIEMANN METALCRAFT Founded in 1940

Committed to producing the finest quality cast and wrought

ornamental metalwork available by providing superior design, expert fabrication and installation.

www.wmcraft.com

Tulsa, Oklahoma
---
Chadsworth

1-800-Columns

Columns, Capitals, Balustrades, Pergolas , Shutters & Millwork.

Wilmington, North Carolina.
---
A

leading designer and manufacturer of architectural products used in public spaces around the world.

www.forms-surfaces.com

Carpintera, California.
---
SHARPE

Products

Architectural Pipe & Tube Handrail Fittings and Custom Pipe & Tube Bending Services

.

New Berlin, Wisconsin.
---
ANCHOR IORN COMPANY

Quality custom iron work since 1953

Savage, Minnesota.
---
a.k.a.
Michelangelo

Stairbuilders
Creating the very best in custom wood stairs.
North Easton, Massachusetts.
---
WYATT Incorporated

Architectural steel and millwork / National interior construction.

Pittsburgh, Philadelphia & Monessen, Pennsylvania.
---
Cumberland Architectural Metal Iron Works
Structural steel, wrought iron a leader in reviving the art of hand-forged metalwork.
Portland, Tennessee.
---
HARDWOOD DESIGN
Combining the artisanship of master woodworkers and the vision of creative designers,
from concept through completion, a staircase of incomparable beauty, shape, and form.
Providence, Road Island.
---

StairGoddess, LLC Professional Installation

Curved, Straight & Spiral Stairways. Handcrafted Wood & Wrought Iron.

Appleton, Wisconsin.
---
Paramount Roll & Forming
Steel Metal Bending:: Pipe, Square Tube and Beam Bending:: Angle Rolling:: Steel Forming.
Santa Fe Springs, California.
---

Mountain Laurel Handrail Nationwide
Hand crafted works of art for your deck, balcony and stairs!
Franklin, North Carolina.
---
Meyers & Company
Architectural Metals
Ornamental railings, fireplace, kitchen range hoods, chandeliers, pendants, scones, lanterns & doors.
Basalt, Colorado.