Tools Tool Rental Heavy Equipmentt Construction Safety Site Development
Fencing
Shade Structures
Nurseries Gardening Lawn Care & Maintenance Irrigation Water Features
Concrete Stone Soil, Rock & Aggregates Masonry & Pavers Hardscapes Pools
---

LANDSCAPE ALASKA Modern Horticulture & Landscaping Techniques
We Build Inspiring Residential & Commercial Spaces.
Nursery, plant collection that works in the unique climate and terrain of Southeast Alaska.
Juno Alaska | Southeast Alaska's window to the world of modern horticulture
---
KELLY Lawn and Landscaping, LLC
"Let us do the work so you don't have to."
Whether you need a complete landscape make over or routine weekly maintenance,
Anchorage, Alaska | founded in 1999 dedicated to honest service, integrity, and hard work.
---
ARTIC GREEN LLC
Commercial & Residential Landcaping, Maintenance,
Snow Removal, Lawn Mower & Small Engine Repair.
Anchorage, Alaska | Licensed, Bonded & Insured
---
GREEN EARTH LANDWORKS Alaskan owned & operated
Environmental Remediation, Demolition and Abatement,
Remote Revegetation, and Environmental Friendly Landscape Construction.
Anchorage, Alaska | Environmental Friendly Landscaping & EM•1
---
AS&G Anchorage Sand & Gravel
Concrete Ready-Mix, Aggregates, Dimond Fabricators (Rebar),
Precast & Prestressed Concrete, Alaska Soil Recycling, Tools & Building Materials
Anchorage, Alaska | With over 75 years in business, we know what works in Alaska
---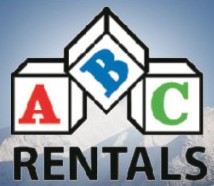 ABC RENTALS LLC
Tools & Heavy Equipment for Contractors and Home Owners.
Rental Equipment | Topsoil | Hydro Seeding | Gravel & Landscaping
Wasilla, Alaska | a lifelong Alaskan owned and operated company
---
AER AIRPORT EQUIPMENT RENTALS
THE LARGEST AND MOST DIVERSE
EQUIPMENT FLEET ACROSS ALASKA
www.airportequipmentrentals.com
PRUDOE BAY • FAIRBANKS • DELTA • ANCHORAGE • KENAI
---
TOTEM EQUIPMENT AND SUPPLY, INC
TOTEM HEATERS, pressure washer trailers,
dump trailers, light tower trailers and much more.
Anchorage & Wasilla, Alaska | Made in Alaska products famous worldwide
---

PRO SCAFFOLD SERVICES, INC.
We provide rentals and sales of Scaffold, Man Lifts, Cranes and much more.
Wasilla, Alaska | On Budget. On Time. Always!
---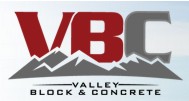 VBC VALLEY BLOCK & CONCRETE
Ready-Mix Concrete, Block, Building Materials,
Steel Products, Rebar & Wire Mesh, Tools & Cultured Stone
www.valleyblockandconcrete.com
Wasilla, Alaska | Family Owned / Serving The Valley Since 1989
---
DAVIS BLOCK and CONCRETE
Alaska's Elite Ready Mix & Concrete Block Suppliers
Concrete Pumping | Concrete Block & Pavers | Pre Cast | Sand, Gravel & Aggregates
Kenai, Alaska | Building Alaska since 1977
---

MOBILE CONCRETE and GROUT of ALASKA
Remote concrete, state wide using super bags,
mobile batch plants, conventional mixer trucks, volumetric mixers and concrete pumps.
Anchorage, Alaska | Alaska Concrete Technologies Inc. - "Have mud will travel"