---

NETAFIM USA Drip & Micro Irrrigation Products
The world's number one provider of drip irrigation solutions
for Agriculture, Landscape & Turf, Greenhouse & Nursery, Mining and Wastewater applications.
Fresno, California | Grow More with Less
---
A
bTech Industries Environmental Technologies
Setting higher standards for storm water treatment.
Scottsdale, Arizona.
---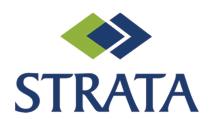 Strata Systems Inc.
manufacturer of polyester geogrids
Internal soil reinforcement for retaining walls, reinforced steep slopes, highway and
rail embankments, landslide repairs, landfills, dams, levees, temporary walls, and more.
Roswell, Georgia.
---
ADS ADVANCED DRAINAGE SYSTEMS
Drainage and surface water control.
Hilliard, Ohio.
---
Yellow Jacket Drilling Services
Environmental & geotechnical drilling services.
Gilbert, Arizona.
---
Tri-State
Quality Sand & Gravel and Ready Mix concrete products.
Beaver Dam, Arizona.
---
Pro Fountain Works

Professional custom fountain installation, repair and maintenance

Phoenix

, Arizona.
---

RAIN DECK OUTDOOR
The Industry Leader in Commercial, Light-Commercial
and Residential Splash Pad / Splash Park Products
Mesa, Arizona.
---
Shasta Pools & Spas
Arizona's #1 swimming pool and spa builder.
Phoenix, Mesa & Maricopa, Arizona.
---
Young Block & Brick
Manufacture & distributor of brick, block and masonry accessories.
Tucson, Arizona.
---
CONTECH Construction Products Inc.
A leading provider of site solution products and services for the civil engineering industry.
Bridges, drainage, retaining walls, sanitary sewer, stormwater, erosion control and soil stabilization products.
West Chester, Ohio. For more information call 800-338-1122
---
NIBCO
Fittings and pipe, irrigation systems,
full line PVC & ABS pipe, fittings, valves & actuation.
Elkhart, Indiana.