CALIFORNIA ARCHITECTURE
LANDSCAPE ARCHITECTS Developers Urban Planning Green
Tools Heavy Equipment Tool Rental Scaffold Forming & Shoring
Nurseries Lawn Care & Maintenance Irrigation Water Features Retaining Walls
Concrete Stone Soil, Rock & Aggregates Masonry, Brick, Block & Pavers
Hardscapes
Paint & Finishes Fasteners Roofing Exterior Walls Decks & Patios Gates & Fence
---
WYNN-SMITH ARCHITECTURE, INC.
ASLA
Master planning, design development,
construction documents and construction administration.
Poway, California | California RLA 4008
---

HART | HOWERTON
AIA ASLA
Designing complete environments, exceptional buildings, communities and places.
New York, San Francisco, London, Shanghai, Park City, Wayzata & Cambridge.
---
RANA CREEK, Inc.
ASLA

rooted in the traditions of art, science and ecology
LA - Living Architecture, RLS - Restoration Landscape Services,
EP - Environmental Planning, N - Nursery
Monterey, California.
---
EPTDESIGN Landscape Architecture ASLA
Corporate, institutional, commercial, housing, developer, and private.
www.eptdesign.com
Los Angeles, New York & Seattle.
---
SWA GROUP

ASLA

LANDSCAPE ARCHITECTURE • PLANNING • URBAN DESIGN

California, Texas & Shanghai.
---

Kaplan McLaughlin Diaz AIA
Architecture, Strategic Planning, Interior Design & Landscape Architecture.
San Francisco, Portland & Seattle.
---
Pedersen Associates

ASLA

Comprehensive planning and design services for private, commercial and public clients.

San Rafael

, California.
---

VALLEY CREST TREE COMPANY
The tree growing and tree moving company
.
Calabasas, California.
---
CALTHORPE ASSOCIATES
URBAN DESIGNERS, PLANNERS, ARCHITECTS.
Berkeley, California.
---
DESIGN CONNECTION
Custom Landscape Designs
Free estimates and designs for all budgets
.
Sacramento, California.
---
Hargreaves Associates ASLA
Connection between culture and the environment, connection between the land and its people.
San Francisco, California.
---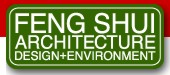 FENG SHUI ARCHITECTURE
A design and consulting firm that specializes in the application of
Traditional Feng Shui, integrating with architectural design, interior design, and
landscape design to harmonize energy both inside buildings and in the surrounding properties.
Beverly Hills, California.
---
LPA

inc AIA

PE

ARCHITECTURE PLANNING LANDSCAPE INTERIORS GRAPHICS

Roseville, California

.