CALIFORNIA ARCHITECTURE
REAL ESTATE Office Interior Design Tenant Finish
Commercial Realtors Residential Realtors Distinctive Properties
Appraisers Cost Estimating
Developers Property Management | Tenant Services Title & Escrow Services
---
CB Richard Ellis Worldwide

Integrated Commercial Real Estate Services.

www.cbre.com

Los Angeles, California.
---

NGKF Newmark Grubb Knight Frank

A Global Leader in Commercial Real Estate Services

New York, New York | 12,000 professionals, 330 offices on a local, regional, national & global level
---

Latty Manavi

Coldwell Banker Premier Properties

New homes and estates director.

Los Angeles, California.
---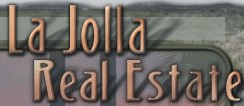 La Jolla Real Estate Greta Botka Treadgold

Residential real estate services for San Diego County,

La Jolla, Del Mar, Pacific Beach & Carmel Valley.

La Jolla, California.
---
BERKSHIRE HATHAWAY Home Services CALIFORNIA PROPERTIES
FIND THE PERFECT HOME | ESTIMATE YOUR HOMES VALUE
San Diego, California.
---

MPG Office Trust Architectural excellence and urban planning

One of the leading owners, operators, managers and developers

of institutional-quality office properties.

Los Angeles, California.
---
bxp BOSTON PROPERTIES ©
One of the largest owners, managers, and developers
of first-class office properties in the United States
BOSTON | NEW YORK | LOS ANGELES | SAN FRANCISCO & DC
---
JBC THE JOHN BUCK COMPANY Real Estate / Builder
Integrated investment, development, construction & mananagment.
Entrepreneurial spirit & responsible, sustainable, environmentally-friendly practices.
Chicago, Illinois | San Francisco
---
VANIR Development Company, Inc.

An established track record of delivering

successful projects on time and within budget.

Sacramento, California.
---
The Irvine Company
Commercial Real Estate Developer / Orange County.
Los Angles, California.
---
Pennington & Company, LLC. Real estate development

Pre-Construction, Construction Management,

Operations Transitions and Turnover, Supply chain Optimization

Granit Bay

, California.
---
JPMorgan Chase Bank, NA

Anaheim Hills, CA Branch, Steve D. Nelson, Loan Officer

Construction loans for stick build construction, modular and renovation.

Anaheim Hills, California.
---
McCandlessco
Companies
Commercial real-estate, development and property management.
Santa Clara & Menlo Park, California.
---
The Watson Land Company
Commercial development, property management & tenant services.
Carson, California.