---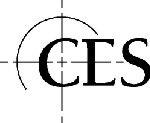 CES Consulting Engineering Services,
INC. PE
Mechanical · Electrical · Plumbing & Fire Protection · Commissioning · LEED™
Middletown
, Connecticut.
---
Hometronics Lifestyles For over 30 Years
Home Theater, Lighting Controls, Audio / Visual and Security.
Durham, Connecticut.
---
ECI Electrical Contractors Inc.
Commercial, Industrial, and Residential Electrical Installations.
Hartford, Connecticut.
---

SM&W
SHEN MILSOM & WILKE
Multimedia • audiovisual • info tech • telecommunications • building security • acoustics.
www.smwinc.com
New York, San Francisco, Chicago, Houston, Denver, Las Vegas, Princeton, London, Hong Kong, Dubai & Washington DC
---
Electrical Control Equipment Company Inc.
World wide delivery of new & remanufactured circuits breakers & switch gear.
Norwalk, Connecticut.
---

VIRIDIAN ENERGY, LLC. POWER WITH PURPOSE
A full portfolio of responsible energy solutions.
Renewable, Affordable Green Energy Solutions.
www.viridian.com
Stamford, Connecticut. .
---

cerami & Associates

Acoustics & Vibration | Audiovisual & Multimedia | Technology & Security

New York, New York.
---

Computrols

Building Automation

Design, manufacture and service simple to use state-of-the-art

building automation systems throughout the U.S. and abroad.

New York, New York | Baton Rouge, Louisiana.