Winn Design LLC. Residential Home Remodeling AIA
Big enough to handle big remodeling projects. Small enough to give you the attention you want.
For over 15 years, hundreds of DC area homeowners have picked Winn Design.
MARYLAND | VIRGINIA | WASHINGTON DC
---

C.A. LINDMAN Award Winning Quality & Integrity
Historical restorations, concrete and masonry repair.
Jessup, Maryland.
---
Bowa Builders Inc. transforms houses into homes™
Heroic customer service, honesty & integrity.
Home Remodeling & Renovation Services
Virginia, Maryland & DC.
---
DDG
Development Design Group
Entertainment - Town Centers - Mixed Use
Hospitality + High Density Residential
Baltimore, Maryland.
---
Workman Design
Colonial style home plans.
Washington, DC.
---

Facchina Concrete Contractor
Builders of the New American Landscape
La Plata, Maryland | Miami, Florida
---
Ziger/Snead Architects
We believe that the best architecture is true to its time, place, and purpose.
Above all, we are architects who believe in the power of design to have a positive impact on quality of life.
Baltimore, Maryland.
---

BOZZUTO integrated real estate services
APARTMENTS FOR RENT | HOMES FOR SALE | PROPERTY MANAGEMENT
Greenbelt, Maryland | NY MA PA IL GA DC
---
EBA ENGINEERING, INC.
A reputation for stability and longevity and proven ability to handle challenges
of any magnitude with imagination, foresight, and sound design principles.
Baltimore, Maryland.
---

RUPPERT LANDSCAPE RUPPERT NURSERIES
LANDSCAPE CONSTRUCTION • LANDSCAPE MANAGMENT
Laytonsville, Forestville, Essex, Frederick & Forestville, Maryland.
---
Citiscope the power of strong storytelling
innovations to help cities work better
Breakthroughs, trends and innovations from cities around the globe.
Washington DC | Minneapolis Minnesota
---

PULLMAN A Structural Group Company
Building Envelope, Moisture Control, Post-Tensioning, Maintenance Services,
Fireproofing, Corrosion Control, Strengthing, Historic Preservation & More
www.pullman-services.com
Hanover, Maryland | 15 locations | A NATIONAL SPECIALTY CONTRACTOR
---
Conservation Technology

GREEN ROOFS | RAINWATER HARVESTING

PONDS AND WETLANDS | ENERGY-EFFICIENT BUILDING | WATERPROOFING

www.conservationtechnology.com

Baltimore, Maryland.
---
The
CLARK
Construction Group LLC.
SUPERIOR BUILDING DEFINED
Leading the way in building and civil construction for over a century.
Bethesda, Maryland | NATIONAL HEAVY CIVIL, BUILDER, CONSTRUCTOR
---
SK+I ARCHITECTURE
RESIDENTIAL MIXED USE COMMERCIAL PLANNING INTERIORS
Bethesda, Maryland.
---
EMG
Due Diligence for the Life Cycle of Real Estate
Engineering and Environmental Consulting for Commercial Real Estate.
A leader in the advancement of architectural, environmental, and engineering assessment strategies.
Hunt Valley, Maryland | Walnut Creek, California
---
Biohabitats Keith Bowers FASLA
Restoring the earth, one community at a time.
www.biohabitats.com
Baltimore, Maryland.
---

SOLTESZ strategies for today insights for tomorrow
Nothing is more important to us than delivering forward-thinking,
innovative and sustainable strategies to our clients.
www.solteszco.com
Rockville, Maryland.
---
Standard Supplies
Steel Fabrication and contractor supplies.
Gaithersburg, Arbutus, & Fredrick, Maryland.
---
TRINITY HOMES
DEDICATED TO EXCELLENCE AND SERVICE
Celebrating 25 years as Howard County's Premier Home Builder.
Clarksville, Eldersburg, Elkridge & Dayton, Maryland.
---
Hutchinson + Associates, L.L.C. Bruce Hutchinson, AIA
A residential architectural firm
specializing in new home design and existing home architectural remodeling.
www.hutchinsonassociates.net
Rockville, Maryland.
---

Bowa Builders Inc.
Heroic customer service, honesty & integrity.
Virginia, Maryland & DC.
---
Lerner Enterprises
Real Estate - development and property management services.
Virginia, Maryland & DC.
---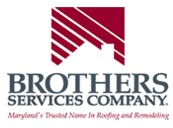 BROTHERS SERVICES COMPANY
Maryland's trusted name in roofing and remodeling.
Columbia, Maryland
---
AAR AMERICAN ARCHITECTURAL RESTORATION
METAL · MARBLE · WOOD | COMMERCIAL · ECCLESIASTICAL · HISTORIC
Waldorf, Maryland.
---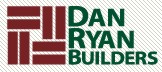 DAN RYAN
Builders NEW HOMES
Everywhere You Want to Be! Better Value. Better Living.
Providing the best value in home ownership, in the best communities within our geographies.
www.danryanbuilders.com
Fredrick, Hagerstown, Maryland | DC Metro, PA VA, WV, NC, SC
---
VSL VStructural, LLC A Structural Group Company
POST-TENSIONING & SPECIALTY REINFORMENT SYSTEMS
www.vsl.net
Hanover, Maryland | 15 National locations, Dubai & Abu Dhabi
---
Visnic Homes
Luxury Custom Home Builder.
2011 NAHB National Custom Home Builder of the Year
Rockville, Maryland.
---
Miller & Long Concrete Construction
Since 1947 an unwavering focus on quality workmanship and excellent service.
Bethesda, Maryland.
---
Bell Architects T. David Bell AIA

Mixed-use, retail, residential, institutional, sustainable design,

historic preservation and adaptive reuse.

Washington, DC.
---
EDCO
Concrete Equipment since 1959
Floor Grinding & Surface Preparation, Removal & Demolition,
Concrete Sawing & Drilling, Masonry, Hardscape & Tile Saws.
Fredrick, Maryland.
---

CMM Color Match Masonry
A brick, block, mortar staining business
Color Match Masonry, Restoration Cleaning, Pressure Cleaning, Graffiti Removal,
Precast, Architectural Details, Mortar, Historic Sites & Additions..
Baltimore, Maryland.
---
Southern Maryland Window & Siding

Windows, siding, soffit fascia & doors.

Easton, Maryland.
---
SK&A Smislova Kehnemui & Associates PE

New construction, existing structures,

observation, assessment, repair & restoration.

Rockville, Maryland & Washington, DC.
---
Seger Glass Company Inc.

Glass, specialized products, doors, windows, greenhouses and solariums.

Easton, Maryland.
---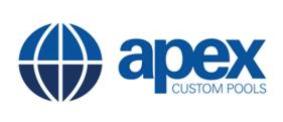 Apex Custom Pools
Award winning custom pools and site development.
Leesburg, Virginia.
---
N

EWBORN

Quality caulking applicators since 1974.

Jessup, Maryland.
---
JSA ARCHITECTS INTERIORS PLANNERS
Senior living, healthcare, hospitality, education & housing.
Silver Spring, Maryland.
---
Shoe Lumber
&
Millwork
Kitchen and bath showroom, building materials and services.
Centerville, Maryland.