MARYLAND / DC MASONRY
BRICK | PAVERS
Tools Tool Rental Heavy Equipment Scaffolding
Forming & Shoring
Retaining Walls
Masonry Stone Tile Counters Concrete Hardscapes
---

CMM Color Match Masonry
A brick, block, mortar staining business
Color Match Masonry, Restoration Cleaning, Pressure Cleaning, Graffiti Removal,
Precast, Architectural Details, Mortar, Historic Sites & Additions..
Baltimore, Maryland.
---
Redland Brick a subsidiary of Belden Brick Company

One of the nations leading brick manufactures.

Williamsport

, Maryland.
---

structural A Structural Group, Inc. a National Specialty Contractor
Concrete Repair, Corrosion Control & Protection, Building Envelope Restoration,
Moisture Control & Waterproofing, Historic Preservation, Equipment & Pump Foundations, Fireproofing.
Hanover, Maryland | 15 National locations, Dubai & Abu Dhabi
---
AAR AMERICAN ARCHITECTURAL RESTORATION
METAL · MARBLE · WOOD | COMMERCIAL · ECCLESIASTICAL · HISTORIC
Waldorf, Maryland.
---

Cuviello Concrete and Terrazzo Polishing

The premier Mid-Atlantic polishing contractor.

Stevensville, Maryland | Area served: Within 500 miles
---
National Trust
for Historic Preservation
The National Trust champions preservation by providing leadership, education, advocacy, and
resources to people working to preserve, improve and enjoy the places that matter to them.
Washington, DC.
---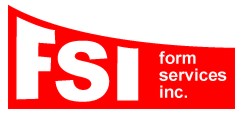 FSI Forms Services, Inc.
Concrete Forming & Shoring, Finishes, Restoration, Foundations, Tilt-Up & Masonry.
Baltimore, Maryland.
---

Houck
Specialty Contractors
Roofing installation and repair, masonry restoration,
concrete restoration, industrial flooring systems, and waterproofing.
Maryland/DC/Virginia.
---

C.A. Lindman Award Winning Quality & Integrity
Single-source solution for the complete spectrum of repair projects.
Jessup, Maryland.
---

PULLMAN SPECIALTY CONTRACTOR A Structural Group Company
Building Envelope, Moisture Control, Post-Tensioning, Maintenance Services,
Fireproofing, Corrosion Control, Strengthing, Historic Preservation & More
www.pullman-services.com
Hanover, Maryland | 15 National locations
---
Cole & Lambert

New and pre-owned equipment

A full service equipment dealer - distributor specializing in the concrete industry

servicing the Northeast Continental United States.

Aberdeen Maryland, Manassas & Portsmouth, Virginia.
---

LARSEN Products Corp.
High-performance bonding of expansion joint systems,
designed for concrete decks, platforms, parking garages, walkways and many other structures.
Jessup, Maryland.
---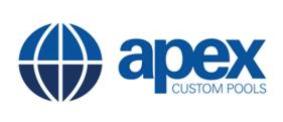 Apex Custom Pools
Award winning custom pools and site development.
Leesburg, Virginia.
---
Easy ordering, expert advice and equipment that fits it tight spaces.
Bethesda, Rockville, & Potomac, Maryland.
---
Miller & Long Concrete Construction
Since 1947 an unwavering focus on quality workmanship and excellent service.
Bethesda, Maryland.
---

Sun Bright Supply what do you want to wash today

New and used pressure washer sales and lease, equipment and supplies.

Gaithersburg

, Maryland & Atlanta Georgia