MASSACHUSETTS ARCHITECTURE
CONCRETE Tools Fasteners Scaffold & Ladders Paint & Finishes Restoration
General Contractors Residential Contractors Specialty Contractors Home Builders
Brick & Block Stucco Caulk & Adhesives
Anchors & Fasteners
Acid Wash & Finishes
Stairs & Railings
Decks & Patios
Landscaping
Gates & Fences
---
T FORD
COMPANY INC.
Civil construction; specifically environmental remediation and restoration,
waterside construction, sitework, utilities, concrete foundations and industrial buildings.
Georgetown, Massachusetts.
---

LIBERTY Construction Services
General Conditions, Special Projects, Concrete, and Equipment & Supply.
Braintree, Massachusetts.
---
Façade
Interior and Exterior painting and decorative finishes including stenciling, murals, decorative concrete and more.
Methuen, Massachusetts.
---

Marr Companies Specialized Products and Services
Providing the highest quality steel and precast concrete
erection services to general contractors and fabricators.
Scaffolding, aerial platforms, bleachers, forming & shoring.
New England - Boston & Springfield, Massachusetts, Providence, Road Island.
---
Mass Concrete Works
Decorative stamped concrete.
Boston, Massachusetts.
---
High Performance Systems
Sale and installation of seamless epoxy flooring products and epoxy floor coatings,
including Novolac and acrylic resins, flexible and blush resistant hardeners,
vinyl chip and quartz flooring systems.
www.highperformanceformulas.com
Hull, Massachusetts.
---
McManus Excavating Companies Inc.
Site Development.
Boston, Massachusetts.
---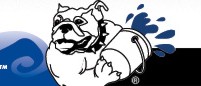 Basement Technologies Busy Dog Basement Specialists
Specialist in waterproofing and basement finishing.
Brockton, Massachusetts.
---
WILL SAND / CANTON A. A. Will Sand and Gravel Corp. since 1886
Stone, Glass, Brick, Sand & Gravel
Canton, Massachusetts.
---
EZ Sleeve
The Best and and Quickest Method For Putting Holes in Poured Concrete.
Hudson, Massachusetts.
---

Kelken Construction Systems
Over 40 DOTs, the Army Corps of Engineers, the FHWA, the Bureau of Reclamation
and others accept, specify and buy our anchoring products for their own use.
Parlin, New Jersey
---
North East Concrete Products
Manufacture and of pre-fabricated concrete structures & components for the building industry.
Plainville, Massachusetts.
---

structural A Structural Group, Inc. a National Specialty Contractor
Concrete Repair, Corrosion Control & Protection, Building Envelope Restoration,
Moisture Control & Waterproofing, Historic Preservation, Equipment & Pump Foundations, Fireproofing.
Hanover, Maryland | 15 National locations, Dubai & Abu Dhabi
---

Cuviello
Concrete and Terrazzo Polishing
The premier Mid-Atlantic polishing contractor.
Stevensville, Maryland | Area served: Within 500 miles
---
J. MASTERSON CONSTRUCTION CORP.
HEAVY EQUIPMENT • SITE DEVELOPMENT • PROPRTY MAINTENANCE
Danvers, Massachusetts.
---
Cranes Aerial Truck Service OSHA Safety Training

Crane Certificates, Aerial Lift Inspections, Dielectric Testing.

www.cranesaerialtruckservice.com

Ashland

, Massachusetts.
---
Nantucket Pavers
World famous fabricated blue stone pavers.
Rehoboth, Massachusetts.
---
UNIVERSAL WALLS, INC. design and construction of retaining walls
We are a single-source, turnkey solution,
Our goal is to be your primary retaining wall contractor.