MASSACHUSETTS ARCHITECTURE
FLOORING Tools Fasteners
Kitchen Bath Patio Dining Room Home Theater Office Tenant Finish
Decking Furniture Counters Stone Tile Hardware
Wall Coverings
Ceilings
Appliances Plumbing Fixtures Lighting Audio / Visual Doors Windows Glass / Glazing
---
PARTERRE Flooring Systems art from earth
We are the leading design innovators of luxury vinyl tile,
plank and resilient sheet flooring with unsurpassed quality and performance.
Willmington, Massachusetts | Sold Nationwide
---
Longleaf Lumber
Antique flooring, beams and custom milling.
Cambridge, Massachusetts.
---
Merida Meridian
Natural area rug manufacturers with a strong focus on sustainability.
Boston, Massachusetts.
---
NANTUCKET PAVERS World famous blue stone pavers
Creating a bit of competition for mother nature.
Rehoboth, Massachusetts.
---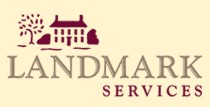 LANDMARK SERVICES
Historic renovations & home restoration contractor.
Walpole , Massachusetts | for all of New England
---
CARLISLE Wide Plank Floors
America's finest hardwood flooring,
from forests grown and managed in a totally sustainable manner.
Stoddard, New Hampshire.
---

Artisan Lumber
Sustainably harvested, rare North American hardwood supplier
of unique single boards, burls, flitch sets, boules and quartersawn or riftsawn finished lumber
for high-end, custom furniture, millwork, flooring, woodturning and musical instrument craftsmen.
Lunenburg , Massachusetts.
---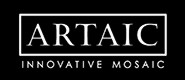 Mosaic by ARTAIC American made
Custom Mosaic Tile, transform your space not your budget.
Artaic gives artists the tools to master the mosaic medium.
Boston, Massachusetts.