Tools Heavy Equipment Scaffolding Forming | Shoring Demolition Construction Safety
Masonry Concrete Steel Glass Electrical HVAC Plumbing Mechanical Automation
Tenant Finish Drywall Interior Walls Exterior Walls Roofing Site Development Landscaping
General Contractors Residential Contractors Home Builders Specialty Contractors Engineering Contractors
---

CASHMAN EQUIPMENT CAT
New & used products, equipment, accessories and service.
Las Vegas, Elko & Sparks, Nevada.
---

RED MOUNTAIN

RENTALS

A leading source for Heavy Earthmoving Equipment.

Chandler, Arizona | New Mexico, Utah, California & Nevada
---

SUNSTATE Equipment Co., LLC Rental PEOPLE you can count on

Construction Equipment and Tool Rentals


Reserve, Schedual and Manage Your Account Online

Phoenix, Arizona. | CA CO GA NV NM OK TN TX UT
---
DFS DESERT FASTENER & SUPPLY A WINNING TEAM
Take advantage of our tool REPAIR service
over 50 years of experience in the fastener business.
We're known for our customer service, knowledgeable staff and vast inventory selection.
www.desertcompanieslv.com/fasteners/index
Las Vegas, Nevada | Visit our store at 4717 W. Post Road in Las Vegas
---

PACIFIC CRANES

Buy & Sell All Makes of Cranes and Heavy Equipment.

North Hollywood

, California.
---
CABRILLO HOiST
The nation's largest fleet of the most advanced,
dependable and competitively priced hoists available.
Carson, California.
---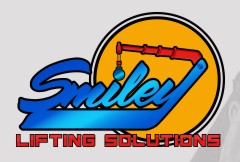 Smiley LIFTING SOLUTIONS

Buy, Rent, and Service Direct - in-house and mobile service.

A wide range of services and products to the crane industry.

www.smileyliftingsolutions.com

Phoenix Arizona | Coast to Coast, 9 National Locations