Education
Cabling
---
WILSON & COMPANY Engineers & Architects, founded in 1932
A progressive, international firm offering a comprehensive
list of design, engineering and architecture services and projects.
Albuquerque, Las Cruces & Rio Rancho, New Mexico | MO NE KS UT AZ TX CO CA
---
fbt | architects
The power to turn problems into solutions, transform complexity
into simplicity, and turn the ordinary into the extraordinary.
Albuquerque & Farmington, New Mexico | Lubbock, Texas
---

The Chuck Jones Gallery

"CELEBRATING THE ART OF AMERICAN POP CULTURE FOR MORE THAN 30 YEARS"

Costa Mesa & San Diego, California | Santa Fe, New Mexico
---
UNIRAC A leading manufacturer of solar racking
SOLARMOUNT | SUNFRAME | SUNFRAME MICRORAIL
ROOFMOUNT | GROUND FIXED TILT | U-BUILDER
Albuquerque, New Mexico | Across North America
---

Homes by Marie

Award Winning New Mexico Home Builder,

offeing the best in affordable luxury, with high efficiency.

www.homesbymarie.com

Edgewood, New Mexico.
---
Dennis Halloway architect
Native American Idiom, Solar Architecture.
www.dennisrhollowayarchitect.com
Albuquerque & Santa Fe, New Mexico
---

Bradbury Stamm Construction, Inc.
We are a financially stable firm in our fourth generation of leadership
that takes pride in our integrity and relationship with our community.
Albuquerque, Mew Mexico | more than 85 years of building success
---
Biohabitats Keith Bowers FASLA
Restoring the earth, one community at a time.
Baltimore, Maryland | Santa Fe, New Mexico
---
LOPEZ ENGINEERING,INC.
PROFFESSIONAL CONSULTING ENGINEERS
Creative solutions fueled by passion, founded on ethics.
Automation, Facility Electrical Design, Energy Retrofit, Cogeneration, Lighting & Fire Alarm.
Albuquerque & Los Alamos , New Mexico | San Diego, California
---
Southwest Glass & Glazing
One of New Mexico's largest glazing contractors for over 25 years
Albuquerque, New Mexico
---
JAYNES COMPANIES...Build. Lead. Grow.

A recognized leader in the construction industry throughout the Southwest.

Albuquerque, Farmington & Las Cruces, Mew Mexico | Durango, Colorado
---
Kitchens By Jeanné
Design and complete remodeling services for home or office.
Santa Fe, New Mexico.
---
Renaissance Custom Homes, Inc.
Luxury Homes at affordable prices.
www.renaissancecustomhomes.net
Albuquerque, New Mexico.
---
CROCKER LTD Architectural Conservation

Structural wall stabilization & repair, drainage systems, historic plasters & finishes.

Santa Fe, New Mexico.
---
Sutton Construction John R. Sutton General Building Contractor Inc.
Custom DesignBuild / Sutton Spec Pre-Finished Home / Sutton Spec on Your Lot.
Angel Fire, New Mexico.
---
LA PUERTA Originals
Custom Santa Fe door and furniture manufacturer.
Santa Fe, New Mexico.
---
Christoph Engle Design
Fine Woodworking.
Taos, New Mexico.
---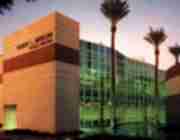 Dekker
|