---

LEGENDSOLAR Start Generating Power that Pays
Utah's premier Solar Power Provider and Installer.
One of a select few SUNPOWER Elite Dealers nationwide
Solar Brilliance in Salt Lake City, Provo & Saint George, Utah
---
SPECTRUM ENGINEERS a spectrum of engineering services
Focused Engineering Solutions for Higher Performance
ENR Top 100 Green Design Firms in America, for 14 consecutive years.
Salt Lake City, Utah | Phoenix, Arizona | Baltimore, Maryland | Founded in 1982
---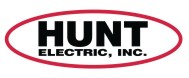 HUNT ELECTRIC, INC.
QUALITY • INTEGRITY • PERFOMANCE • VERSITILTY
Salt Lake city, Utah.
---
DISTINCTIVE ROOFING LLC Residential & Commercial
REPAIR, REPLACE, NEW ROOFS, SOLAR SYSTEMS
ARIZONA | MISSOURI | UTAH | TEXAS | CALIFORNIA | MONTANA
---

TRA Snow and Sun Roof Accessory Systems
Snow Retention + Solar Mounting Solutions, Ventilation & Flashing.