SPECIALTY

ENGINEERING

TUNNELS | DRILLING

Environmental Water Resource Waste Water Piling Shoring Forming Scrapers Dozers Back Hoe's

CranesScaffolding Scheduling | Dispatch Marine | Shore Concrete Placement

Structural Steel Civil

Surveyors GISRoads

Infrastructure
---

Kiewit People. Integrity, Excellence. Stewardship.

One of the worlds largest and most

respected employee owned construction companies. "We Build It"

Omaha, Nebraska | North America, Australia.
---
BECHTEL

Technical Management & Engineer PE

Building & operation of major facilities world wide.

www.bechtel.com

San Francisco, California.
---
TRAYLOR BROS INC. Heavy Civil Contractor
A proven capability to tackle the most difficult bridge,
underground, and marine projects, Over the last 69 years.
Evansville, Indiana | Building America SAFELY!
---
JACOBS It's about trusted relationships.
Diverse providers of technical, professional construction services,
Architecture, engineering, construction, operations and maintenance,
Dallas, Texas | Las Vegas & Reno. Nevada | We're global. And we're local
---

CH2M Hill
Together, we are dedicated to laying the foundation
for human progress by turning challenge into opportunity
Englewood, Colorado | Henderson & Reno, Nevada
---
Brown AND Caldwell essiential ingredients ®
100% Environmental
The largest engineering consulting
firm solely focused on the U.S. environmental sector.
Walnut Creek, California | Reno & Las Vegas, Nevada
---
GRANITE CONSTRUCTION
One of the largest builders of roads, dams,
bridges and other infrastructure-related projects in the country.
Watsonville, California.
---
SUNDT General Contractor
Commercial & Institutional Building.
Heavy Civil Construction.
Phoenix, Arizona.
---
SEMA Companies
Full service heavy construction general contractor.
Commercial, industrial & civil site development.
Denver, Colorado
---

EEIS Consulting Engineers
Architecture & Civil Engineering.
Anchorage, Alaska.
---
FLUOR Corporation PE
Engineering, Construction.
Global partners of the energy and chemical industries.
Aliso Viejo, California.
---

HERZOG TRANSIT SERVICES Inc.
Transit operations & services, railroad services,
railroad construction, civil construction and heavy equipment.
Saint Joseph, Missouri.
---
CH2M Hill

Planning Finance Design & Construction

Energy, environment, telecommunications, transportation, industry & manufacturing.

Englewood, Colorado.
---

TEREX

G

lobal manufacturer of lifting and earthmoving equipment for the construction industry.

Westport, Connecticut.
---
CAT / Caterpillar
Peoria, Illinois.
---
SCI

Global Structural Contours Inc.

Manufacturers of strong lightweight extruded aluminum formwork

for Concrete Structures, Bridges etc. formwork & false work systems .

Greenwich Connecticut.
---
DPN Nicoli Inc.

Superior piling & shoring solutions.

www.dpnicoli.com
Tutilain, Oregon.
---

AMERICAN AUGERS / TRENCOR Inc.
World's leading manufacturers of track mounted trenching equipment.
London, Tennessee.
---
J.F. Shea Co., Inc. since 1881

The Golden Gate Bridge, Hoover Dam, BART.

One of the oldest and largest privately held operations in the country.

Washington / California.
---

Foundation Technologies, Inc. Foundation products for the 21st Century

FTI - Foundation Construction Industry Products and Support.

PRODUCT INNOVATION - providing quality economical solutions for contractors and engineers

since 1986

www.foundationtechnologies.com

Lawrence, Georgia.
---
C.L. Ridgeway LLC.
Con Arch - Reinforced concrete buried arch system.
Tucson, Arizona.
---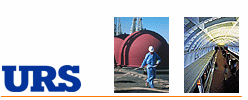 URS

International Planners, Engineers, Architects & Scientist

Transportation systems & infrastructure, architecture, buildings & facilities.

Environmental solutions that restore ecosystems and protect the earth's resources.

San Francisco, California / Houston, Texas.
---
Virginia Marine Structures
Commercial Waterfront construction.
Chesapeake, Virginia.