AEC ENGINEERING
ENGINEERS
Transit
Risk
Electronics Data Audio Visual Acoustics Security
Automation Industrial Vertical Transportation
Surveyors
Geotechnical
Structural
Civil
Landscaping
---
HDR Engineering, Inc. HDR Constructors | HDR Architecture
A global employee-owned firm
founded in 1917
Providing architecture, engineering, consulting & construction.
Omaha, Nebraska | More than 200 locations Worldwide
---
CASCO
Architecture

+

Engineering
Providing Building Design, Prototype Development & Nationwide Site Adaptations.
St. Louis, Missouri.
---
Thornton Tomasetti
PE
Structural engineering, multidisciplinary building investigation &
restoration design.
Totally integrated design services for buildings with complex industrial and technological systems.
New York, New York.
---

SOLTESZ strategies for today insights for tomorrow
Nothing is more important to us than delivering forward-thinking,
innovative and sustainable strategies to our clients.
www.solteszco.com
Rockville, Maryland.
---

TLC
Engineering for Architecture
Mechanical, Electrical, Plumbing & Structural Engineering Firm.
FLORIDA | TENESSEE | TEXAS
---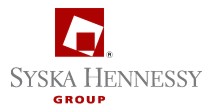 SYSKA HENNESSY GROUP Consulting Engineers

Consulting + Engineering + Technology + Construction

New York | a Global whole building integrated design group | SH Group, Inc.
---
HNTB Corporation PE AIA Master Builders
An employee-owned infrastructure solutions
firm serving public and private owners and construction contractors.
Kansas City, Missouri. Offices world wide.
---

Walter P. Moore Engineers & Consultants PE
Specialty construction engineering for architects, developers,
public agencies, corporations & institutions, world wide.
www.walterpmoore.com
Houston, Texas.
---
FALCON ENGINEERING Inc.

ENGINEERING + INSPECTIONS + TESTING + AGENCY CM
---
ARUP

Consulting Engineers PE

With offices around the globe our work has taken us to over 100 countries.

New York, New York.
---
JSE Jordan & Skala Engineers, Inc. PE For over 60 years
Architecture & Planning,
Committed to designing systems that meet your operational mission and your budget,
Atlanta | Austin | Charolotte | Dallas | D.C. | Houston | Las Vegas
---
KL&A Structural Engineers & Builders PE
Revolutionizing the way structures are designed and built.
Golden, Colorado.
---
BOHLER ENGINEERING PE

Bringing Superior Quality and Services to your Project.

Commercial Site Development and Residential Land Development.

Warren, New Jersey.
---
J.F. Shea Co., Inc. since 1881

The Golden Gate Bridge, Hoover Dam, BART.

One of the oldest and largest privately held operations in the country.

Washington / California.
---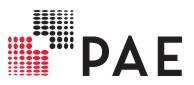 PAE LEADERS IN SUSTAINABLE DESIGN PE
LIVING BUILDINGS | NET ZERO ENERGY | MEP & TECHNOLOGY DESIGN
Portland & Eugene, Oregon | Seattle, Washington | San Francisco, California | Global
---
STRANG

AIA PE

Architecture Engineering Interior Design Construction Administration

Merrill, Wisconsin.
---

Henneman Raufeisen AND ASSOCIATES ENGINEERS & ARCHITECTS
Healthcare, education, institutional, commercial, industrial & energy.
Iowa City, Iowa.
---
WHPacific
A multidisciplinary firm specializing in all facets of architecture,
building engineering, land development, survey, transportation, and water resources. .
Alaska, Arizona, California, Colorado, New Mexico, Oregon, Texas & Idaho.
---

BRINJAC ENGINEERING Consulting Engineers PE

Environmental, fire protection, lighting, m/e/p,

security, site, civil, structural and telecom.
Harrisburg, Pennsylvania.
---
Applied Technology Corporation
International structural engineering consulting firm specializing in precast concrete design.
Honolulu, Hawaii.
---
Wilson& Company Engineers & Architects, founded in 1932
A progressive, international firm offering a comprehensive
list of design, engineering and architecture services and projects.
Phoenix, Arizona / 19 offices in 11 states.
---
BWSC

Barge Waggoner Sumner

& Cannon PE

Creating a better life by design

.

Tennessee, Alabama, Georgia & Ohio.
---
grimail crawford inc. Consulting Engineers PE
Transportation, land use planning & GIS solutions for land development
Tampa, Florida.
---
NELSON Engineers and Architects

Civil, structural, mechanical & electrical design - construction management.

New Orleans, Louisiana.
---
Stout & Caldwell Engineers PE

Providing a full range of engineering, site planning, surveying and environmental

services. Serving the Southern New Jersey, Delaware and Metropolitan Philadelphia region

.

Cinnaminson, New Jersey.
---
Denmon Engineering PE

Structural

engineering & land surveying.

Monroe, Louisiana.
---

Anderson and Associates Professional design Services

Civil

engineering, surveying, planning & site development, GIS,

information technology, landscape architecture and creative design.

Blacksburg, Fredericksburg and Middletown, Virginia.
---
EPS Earthquake Protection Systems
Friction Pendulum | Seismic Isolation Bearing.
Mare Island, Vallejo, California.
---
JMT JOHNSON, MIRMIRAN & THOMPSON Engineering A Brighter Future®
A multi-disciplined architectural / engineering employee owned company.
Sparks, Maryland | DC-Washington, DE, FL, PA, VA, SC, NY, NJ.
---
Baker engineers PE

Building, civil, environmental, transportation and energy management.

Moon Township, Pennsylvania.