Scott Christopher Homes Where the only surprises are pleasant ones.
Passionate and talented craftsmen are who we are.
Exceptional service and results are what we provide.
Grand Rapids, Holland & Pentwater, Michigan.
---
CAROL KURTH

ARCHITECTURE + INTERIORS FAIA

RESIDENTIAL | INTERIORS | COMMERCIAL | PRODUCT

Bedford, New York.
---

CALETTI JUNGSTEN CONSTRUCTION
Sustainable Construction in California.
Mill Valley, California.
---
TIM JACKSON Custom Homes
Elegant Custom Homes, Since 1996
Plano, Texas.
---
RANDY BROADWAY BUILDERS

A leading name in quality in the southeast

FINE CUSTOM HOME BUILDING & RESIDENTIAL REMODELING

Semmes, Alabama | Southern Alabama and Mississippi.
---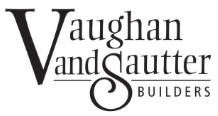 Vaughan & Sautter Builders
A company built on performance. A reputation built on integrity.
Wayne, Pennsylvania
---
Timber Frame Homes by New Energy Works

Our goal is to design and build beautifully crafted, high quality and

resource-efficient timberframe homes and commercial structures.

timberframe-postandbeamhomes.com

Farmington, New York & McMinnville, Oregon.

We build relationships across North America and we do serve all states
---
JENKINS DESIGN & BUILD

Designed from your vision. Built for your life.

Jenkins Park Plaza - Austin, Texas.
---
CHARLES CUDD CO. Architectural • Design Build
Excellence in luxury new home design
and construction for over 30 Years.
Plymouth, Minnesota.
---
CHARLES HILTON

ARCHITECTS

Humanistic architecture and designs with timeless relevance.

Greenwich, Connecticut.
---
Yellowstone CUSTOM COUNTRY HOMES
Big Sky Builders of distinctive custom timber framed homes.
Alder, Montana.
---
ROBERT MONTGOMERY HOMES, Inc.

CUSTOM HOMES • REMODELINGS

A builder of the finest luxury custom homes in Kansas and Missouri.

Leawood, Kansas.
---

CHISTOPHER BURTON Luxury Homes
More than 200 luxury custom homes in prestigious communities of Brevard County.
www.burtonhomes.com
Melbourne, Florida.
---
Diament Building Corporation
Committed to excellence in building custom homes for over 25 years.
Uwchland, Pennsylvania.
---

Hart DeNoble Builders you should expect a lot out of us
Homes of standard, meant for a lifetime of enjoyment.
Bayfield, Wisconsin.
---
SBC Schlauch Bottcher Construction, Inc.
We're in the business of building dreams.
Bozeman, Montana.
---
david LAMBERT construction, Inc. Successfully building vision into reality for over 35 years
Fine residential builder ranging from ultra high end to the more modest,
from highly contemporary to old-world, and from small remodels to large, multi-dwelling estates
www.davidlambertaspen.com
Basalt, Colorado.
---
DOUGLAS VANDERHORN ARCHITECTS

NEW HOMES RENNOVATIONS OUTBUILDINGS ROOMS

Greenwich, Connecticut.
---
HART HOMES Custom Home Builder
Featured on America's top 100 Custom Home Builders
ARCHITECTURAL DESIGN BUILD CUSTOM LUXURY HOMES.
FORT LAUDERDALE ESTATE HOMES, REAL ESTATE SALES.
Fort Lauderdale, Florida.
---
MATARZOZZI PLESINGER BUILDERS Design + Build

Superior Craftsmanship and Exceptional Service.

San Francisco, California | License #747611
---

ECK CUSTOM HOMES INC.
One premise - build it right, build with quality.
Greenwood, South Carolina.
---
AH Alford Homes, L.P. CERTIFIED GREEN HOME BUILDER

Luxury Custom Home Builder in Dallas.