SPECIALTY ARCHITECTURE
BUILDING
RESTORATION
Specialty Contractors
By the State
Building Maintenance Demolition / Reclamation Fire / Automation Safety Security
Office Retail Residential Hospitality Healthcare Education Sport & Public Assembly
Electrical Mechanical HVAC R Networking Telecom Elevators & Escalators Renovation
Concrete
Steel
Glass
Tenant Finish
Masonry
Exterior Walls
Painting
Roofing
Restoration
---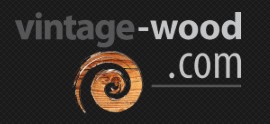 Vintage-Wood

Reclaimed Flooring, Plywood, Barn Boards, Beams & Furniture.

Annapolis, Maryland.
---
EVERGREENE Painting Studios
Restoration, murals, wallpaper, conservation, plaster & decorative painting.
New York, New York.
---
Restoration by MARION
Monument conservation and historic masonry restoration projects.
Chicago, Illinois & Milwaukee, Wisconsin.
---

Ball and Ball Hardware Reproduction

Antique reproductions & restorations, 18 century through Victorian periods.

Exton, Pennsylvania.
---
Smith Restoration Sash
Window Restoration
Design and reproduction of superior wood window sash
and wood windows for the restoration of historic buildings.
Providence, Road Island.
---
Simmonds WOODTURNING tradition of woodturning since 1830
Producers of high quality wood porch posts, porch columns,
newels, balusters, large diameter table legs and kitchen island posts.
Durham , Ontario, Canada.
---
Vintage Woodworks
ARCHITECTURAL DETAILS
Victorian Porch Design, Gables, Spandrels, Brackets, Wooden Screen Doors.
Quinlan, Texas.
---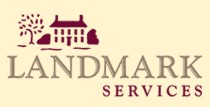 LANDMARK SERVICES
Historic renovations & home restoration contractor for all of New England.
Walpole , Massachusetts.
---
HONEOYE FALLS MILLWORK

Custom architectural millwork and restoration.

Honeoye, New York.
---
Curry & Co.
Stone Construction / Stone Masons
Historic Restoration and new construction including stone veneer in NJ, NY, PA & CT.
www.ncurry.com
Milford, New Jersey.
---
Leland Torrence Enterprises, Inc. "THINK GLOBALLY, CONSTRUCT LOCALLY"
Conservation-Restoration-Management, Consultants and Planners.
www.lelandtorrenceenterprises.com
Woodbridge, Connecticut.
---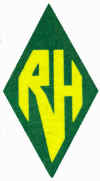 Strybuc Industries REPLACEMENT HARDWARE

MANUFACTURE & DISTRIBUTOR OF OBSOLETE AND CURRENT HARDWARE

www.strybuc.com | www.replacementhardware.com

Philadelphia, Pennsylvania | Hialeah, Florida.
---
ICC Innovative Construction Services
Providing superior value to the clients across multiple disciplines
of the repair, protection, and construction services industry.
St. Petersburg, Florida - throughout the United States and Caribbean.
---
Keystone Preservation Group
Historic Preservation, Architectural Conservation, Scope Consultation, RITC Consulting.
Doylestown, Pennsylvania.
---
Olde Good Things Inc. Antiques
Architectural salvage & altered antiques.
Scranton, Pennsylvania, New York, New York. Los Angeles, California.
---
Bybee Stone Company Inc. Builders of American History
Dimensional limestone and craft, for new works and historical renovation projects.
Bloomington, Indiana.
---
Fed-On Lights Antiques
A vast selection of vintage lights, plumbing fixtures, and antique lighting
available for purchase. All lighting fixtures are re-wired and ready to be hung
New York, New York.
---
WESTERN CONSTRUCTION GROUP since 1915
America's Master Craftsmen in Building Restoration & Preservation.
Saint Louis, Missouri.
---

RICHARDS-WILCOX

Specialty Door Hardware since 1880

T

he leading manufacturer of hardware and door accessories for slide, swing,

and slide-fold doors used in zoos, aquariums, barns, stables, contemporary buildings and historic buildings.

Aurora, Illinois.
---
SWISCO.com replacement hardware
The ultimate source for current and hard-to-find
replacement hardware for windows, doors, closets, lavatories, drawers, cabinets and more...
Camden New Jersey.
---
HDB / CRAM & FERGUSON In continuous operation since 1898 AIA

Architecture, historic preservation, interior design and construction.

Boston , Massachusetts.
---
Timber Frame Homes by New Energy Works
Our goal is to design and build beautifully crafted, high quality and
resource-efficient timberframe homes and commercial structures.
timberframe-postandbeamhomes.com
Farmington, New York & McMinnville, Oregon.
---
VIP Restoration

Masonry restoration contractors.

Cleveland, Ohio.
---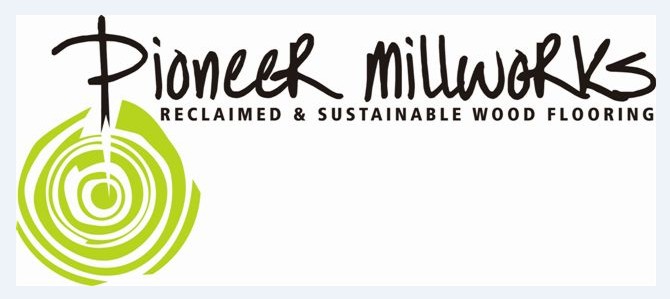 PIONEER MILLWORKS

Offering a wide variety of reclaimed and

responsibly harvested flooring, timbers and millwork.

Farmington, New York & McMinnville, Oregon.
---
Building Restoration Specialties
Design, fabrication & installation of architectural metals.
Leeds, New York.
---

Century Woodworking Inc.

Custom millwork and historic reproduction.

Pleasant Valley, Connecticut.
---
MPS Masonry Preservation Services Inc.
Building Envelope Diagnostics, Masonry Maintenance and Repair Services.
Berwick, Pennsylvania.
---
Hardwood Designs

Simply one of the most unique, creative, and resourceful hardwood flooring companies

in America today, specializing in Texas Mesquite, Southern Pecan, and Re-Claimed Oak & Pine.

College Station, Texas.
---
Masonry Restoration
Masonry restoration contractors.
Quakertown, Pennsylvania.
---
Bell Architects T. David Bell AIA

Mixed-use, retail, residential, institutional, sustainable design,

historic preservation and adaptive reuse.

Washington, DC.
---
TROW & HOLDEN STONE CUTTING TOOLS
Hand / pneumatic masonry & stone sculpting tools.
Barre, Vermont.
---
Nova Hotel Renovation & Construction

A global leader in the hospitality industry.

Clearwater, Florida & Fullerton California.
---
Timberlane Wood Shutters

Oh the luxury of living in the past.

Custom built to order and historically accurate.

Montgomeryville, Pennsylvania.
---

CMM Color Match Masonry

A brick, block, mortar staining business

Color Match Masonry, Restoration Cleaning, Pressure Cleaning, Graffiti Removal,

Precast, Architectural Details, Mortar, Historic Sites & Additions.

Baltimore, Maryland.
---
Leeland's

Slate and Steeple Roofing Specialist.

Lancaster,

Pennsylvania.
---
Timber Frame Barn Conversions, LLC.

We dismantle, move, structurally repair, and erect existing antique timber frame homes and barns.

Windsor, Connecticut.
---
Francis A. Lee Company
Structural steel fabrication, steel erection and facade restoration.
Syosset, New York.
---
Frazier Associates

Inc. AIA AICP

ASLA

Historic preservation and restoration architecture.

Staunton, Virginia.
---
RATIO
Architects
AIA
Architecture, Urban Planning, Landscape Architecture & Preservation.
Indianapolis, Indiana & Champagne, Illinois.
---
Jim Illingworth Millwork we keep old traditions alive in modern living
We custom build wood doors, windows, and molding ; Custom Millwork ; Architectural & Historical.
www.jimillingworthmillwork.com
Adams, New York.
---
Detroit Cornice & Slate
established in 1888
Historical restoration, cornice, roofing, architectural details domes & turrets.
www.detroitcorniceandslate.com
Ferndale, Michigan.
---

C.A. Lindman Award Winning Quality & Integrity

Repair, restore, preserve and protect historical restorations.

www.calindman.com

Jessup, Maryland.
---
Adventures in Preservation
A non-profit organization offering hands-on building conservation workshops
and volunteer vacations at historic sites around the world.
www.adventuresinpreservation.org
Boulder, Colorado.
---
The Bath Tub Doctor
New York's Leading Bathtub & Tile Refinishing Company.
New York, New York
---
Crown Specialty Mouldings
Your any profile, any wood specialist.
www.crownspecialtymouldings.com
Milton, Wisconsin.
---
Couture Shades Shades of Illumination
Lampshade restoration by Kathleen Knost, artist / CEO.
New Orleans, Louisiana. French Quarter Arts
---

COPPER SUMMIT INC.

Free shipping

Offering online ordering on our unique handmade copper products

including

Cupolas and Finials for residential homes and commercial buildings.