HEAVY EQUIPMENT, MACHINERY & INDUSTRIAL COMPONANTS
A
UCTIONS
Pneumatics'
Hand Tools
Scaffolding | Ladders
Financing
Auctions
Scheduling | Dispatch
Insurance
Forming Shoring
Piling
Marine | Shore
Concrete Placement
Loaders Scrapers Dozers Back Hoe's
Trenching
Tractors Trucks Trailers Drilling
---
CAT AUCTION SERVICES
Keep track of Upcoming Auctions.
Eagan, Minnesota.
---
Hilco Industrial

, LLC,

Industrial Capital Asset Acquisition & Disposition Services.

Farmington Hills, Michigan.
---
GE
Capital Construction Equipment Showcase
Special Sales Events will direct you to on-line auctions.
F

airfield

, Connecticut.
---
J.J. Kane Auctioneers for over 40 years
Specializing in Utility, Power Line and Construction Equipment Auctions.
Villa Rica,, Georgia.
---
John Deere Credit U.S.A.
Do Business - Get Answers
Manage equipment loans and revolving accounts or make an online payment.
Moline, Illinois.
---

AFG

Alliance Funding Group Inc.

The world leader in equipment financing programs.

Equipment financing of construction equipment and yellow rolling stock.

www.alliancefunds.com contact Shawn Donohue 1-714-450-1271

Anaheim, California.
---
Ritchie Bros.
AUCTIONEERS
Unreserved Equipment Auctions.
Vancouver, British Columbia / Lincoln, Nebraska.
---

Auction
Lease
Inc.
Equipment Financing and Leasing for Buyers at America's Leading Industrial Auction Companies
.
Carlsbad, California.
---
Bidspotter.com
Live internet Auction broadcasting.
Notre Dame, Indiana.
---
Mr MACHINERY
Used Machinery Auctions.
Parc de l'Alliance, Belgium. Marlborough, Massachusetts.
---

TRAYCOR

FINANCING

Premier Heavy Equipment Financing.

Culver City, California

/ Cambridge & Amherst Massachusetts.
---
Liberty Capital Group
Liberty Capital Group, Inc. provides new and used trucks, trailers and
construction equipment financing and leasing competitively with flexible financing terms.
We also offer $0 Down and no age restriction on used equipment.
San Diego California.
---
Direct Capital Corporation
A national finance company founded in 1993,
Equipment financing to companies across the U.S. for new or used equipment and technology
,
Portsmouth, New Hampshire.
---
Government Liquidation Government Surplus Buying Opportunity
CONSTRUCTION & MATERIAL HANDLING EQUIPMENT!
Scottsdale, Arizona.
---
IAAS Online
International Auction and Appraisal Service.
Shrewsbury, Pennsylvania.
---
apex auctions
Used Machinery and Industrial Equipment.
Naperville, Illinois / Brighton, UK.
---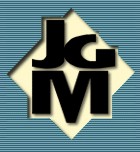 JGM James G. Murphy
Commercial and Industrial Auctioneers.
Kenmore, Washington & Keizer, Oregon.
---
Capital Solutions, Inc. We work hard to get you on the road.
Capital Solutions finances commercial trucks for people with bad credit.
Don't let past credit problems keep you from growing your business.
www.capitalsolutionsonline.net
Tucson, Arizona.
---

Electrical Solutions
From ES-Pub
Connecting buyers and sellers of electrical equipment, supplies and services.
www.electricalsolutions-digital.com
Fort Dodge, Iowa.
---

Commercial Liquidators of America
Liquidators of businesses, restaurants, corporate offices, building materials and vehicles.
Indianapolis, Indiana.
---
Equipment Ready
Truck, trailer and heavy equipment marketplace. .
San Diego, California.
---
Specialty Leasing Services
A large inventory of off lease equipment available for purchase

.
www.specialtyleasingservices.com
Mc Henry, Illinois.
---
GoIndustry DoveBid
Industrial Auctioneers, Machinery Auctions, Capital Equipment Auctions.
Huntington Beach, Rancho Cucamonga & San Mateo, California / international offices.