HEAVY EQUIPMENT - UTILITIES, MINNING / OIL, GAS & WATER
DRILLING
Welding
Demolition
Landscaping
Environmental Retaing Walls Piling Shoring Forming Foundations Caissons Piers
Trenching
Haulers
Scheduling | Dispatch Marine | Shore Concrete Placement
Surveyors
Geotechnical
Structural
Concrete
Steel
Civil - Infrastructure
---
A. H. BECK FOUNDATION CO. INC. since 1932 PE
A proven innovator of deep foundation construction.
San Antonio, Texas.
---
menard Ground Improvement Specialist PE
Menard combines value engineering, innovative techniques
and design-build experience to reduce settlement on sites with poor soil.
Bridgeville, Pennsylvania | Metairie, Louisiana | Mentor, Ohio
---
GE

Capital Construction Equipment Showcase

HEAVY EQUIPMENT

One-stop destination for off-lease equipment offered for sale from our global inventory.

F

airfield, Connecticut.
---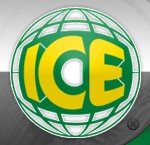 International Construction Equipment
ICE® is the largest manufacturer of pile driving and drilling equipment in
North America while also having the largest rental fleet in the industry.
Mathews, North Carolina.
---
America West Drilling Supply, Inc.
AWDS is recognized as a leading provider of drilling equipment and supplies.
www.americawestdrillingsupply.com
Sparks, Nevada.
---

Terex Used Equipment
Global manufacturer of lifting and earthmoving equipment for the construction industry.
www.terex.com used equipment >>>> www.terex.com/used.html
Westport, Connecticut.
---
BRAYMAN
c
onstruction corporation
since1947
General and specialty geotechnical contractors.
Saxonburg, Pennsylvania.
---

CPI

COMPACT

POWER

Inc. Boxer & Kanga

Compact utility loaders, skid steers and mini excavators.

Fort Mill, South Carolina.
---

TEREX
MINING
UNIT RIG, PAY HAULER - O & K Brands
Tulsa, Oklahoma.
---
General Equipment Company
Construction Equipment since 1940
HOLE DIGGING, PORTABLE VENTILATION BLOWERS & SURFACE PREPARATION
Claremont, Minnesota.
---
Mainwinch.com
Deep foundations and drilling rigs
The international social web utility network, find information regarding
qualified and skilled industry members who are part of the foundation equipment industry.
Matthews, North Carolina | Lucrezia Italy
---
Collins Air Hammers
Air Hammer and Light Piling Specialist.
Camino Island, Washington.
---

Foundation Technologies, Inc.
Foundation products for the 21st Century
FTI - Foundation Construction Industry Products and Support.
PRODUCT INNOVATION - providing quality economical solutions for contractors and engineers since 1986
www.foundationtechnologies.com
Lawrence, Georgia.
---
Coastal Caisson Corp.
Providing deep foundation services for the construction industry since 1972.
Odessa, Florida.
---
CEME-TUBE LLC. PLASTIC CONCRETE FORMING TUBES
An innovative new product to replace the cardboard forming tube.
Hudson, Wisconsin.
---
Berkel & Company Contractors Inc. 50 years of service to our customers

State of the art equipment and processes in piling, sheeting and shoring construction.

Bonner Springs, Kansas.
---

BLUEGRASS

BIT COMPANY, INC.

A specialized concrete cutting and demolition contractor / products.

Construction engineering, project management

for a

broad range of clients and projects.

www.bluegrassbit.com

Greenville, Alabama,
---
STAR IORN WORKS
Manufacturer and distributer of a comprehensive array of drill rods, stabilizers, subs,
rotary drilling bits, tools, parts and accessories for any type of waterwell drilling application.
Punxsutawney, Pennsylvania.
---

Empire Piers
A helical pier manufacturer that offers piering solutions
for different areas, including residential, commercial, and industrial arenas.
Cottleville, Missouri.
---
Tri-Mer

Air Pollution Control Systems

Custom Process Equipment Manufacturing

Industrial scrubbers, dust collectors - new and used equipment.

www.tri-mer.com

Owosso, Michigan.
---
Baisch Engineering
integration engineers serving process related industries
Pulp & paper ethanol & biofuels, food & beverage,
bulk material handling, energy, utility & power, manufacturing, mining & refining.
Kaukauna, Wisconsin.
---
Schueck Steel
Facilities construction. manufacturer of steel products,
industrial components, machinery and process equipment.
Little Rock & Blytheville, Arkansas.