HEAVY EQUIPMENT | DUMP TRUCKS
DUMP EQUIPMENT Pneumatics' Hand Tools Scaffolding | Ladders
Financing
Auctions
Scheduling | Dispatch
Insurance
Forming Shoring
Piling
Marine | Shore
Concrete Placement
Loaders Scrapers Dozers Back Hoe's
Trenching
Trucks
Trailers
Drilling
---
Yancey Bros.
CAT
Caterpillar Vocational Trucks.
New and used parts & construction equipment.
www.yanceybros.com - www.yanceybros.com/home/products/vocational-trucks
Austell, Georgia / America's oldest CAT dealer.
---
Mentor Dynamics, Ltd Construction Equipment Liners
Dump Truck and Trailer Liners, Snow Plow Liners, Tarp Systems and Parts.
Glen Burnie, Maryland.
---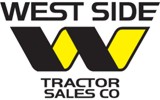 WEST SIDE TRACTOR SALES
John Deere Construction Equipment Sales, New & Used.
Naperville, South Holland, Rockford, Wauconda, Rockdale, Illinois.
Fort Wayne, South Bend, Bloomington, Lafayette, Indianapolis, Indiana.
---

H&E Equipment Services
Used and new earthmoving, material handling, industrial and heavy equipment sales.
Rental equipment, construction equipment parts and service, training and crane remanufacturing.
Baton Rouge, Louisiana | Dealerships Nationwide
---
UCM USED CONSTRUCTION MACHINES
STOCK LIST | WANTED | TRANSPORT
Geraardsbergen, Belgium.
---
HEAVY HOG

HEAVY EQUIPMENT

Your ultimate resource for buying and selling heavy equipment.

Albuquerque, New Mexico.
---

Kiewit Equipment Sales

One of the worlds largest construction companies.

www.kiewit.com/business/equipment/index.html

Omaha, Nebraska.
---
RD & Associates

Dump trucks, hauling, delivery & placement.

Shakopee, Minnesota.
---

AFG
Alliance Funding Group Inc.
The world leader in equipment financing programs.
Equipment financing of construction equipment and yellow rolling stock.
www.alliancefunds.com contact Shawn Donohue 1-714-450-1271
Anaheim, California.
---
Bubbadog Hose
HYDRAULIC HOSES, FITTINGS, ADAPTORS, AND INDUSTRIAL HOSE AND FITTINGS, GAUGES,
QUICK COUPLINGS, HYDRAULIC CYLINDER REPAIR24 HOURS A DAY, 7 DAYS A WEEK! .
serving South Florida, Keys to West Palm Beach.
---

H&R
Construction Parts
Your Global Source for Replacement Heavy Equipment Parts
Reconditioned, Rebuilt, New, and Used Construction Equipment Parts for All Major Manufacturers
Buffalo, New York | Edmonton, AB CANADA | Lawrenceville, Georgia | Riverside, California.
---
HILLVIEW EQUIPMENT
RENTAL | EQUIPMENT SALES | LONG REACH PACKAGES
Milford, Massachusetts.
---
FELLING TRAILERS Quality Craftsmanship & Pride since 1974

Custom Trailer Manufacturer, We Build it Your Way,

Sauk Centre, Minnesota.
---
NOBEL
Construction Equipment
Global leader in the manufacture of earth moving and materials handling equipment.
Lubbock,
Texas.
---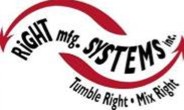 Mix Right Products from Right Manufacturing Systems Inc
Concrete mixers, rock tumblers, silos, and batch plants.
Lindon, Utah.
---
NAHETS National Association of Heavy Equipment Training Schools
Our sole purpose is to train heavy equipment operators.
Washington, DC.
---

Terex Used Equipment
Global manufacturer of lifting and earthmoving equipment for the construction industry.
www.terex.com used equipment www.terex.com/used.html
Westport, Connecticut.
---

TEREX MINING
UNIT RIG, PAY HAULER - O & K Brands
Tulsa, Oklahoma.
---
KENWORTH

Truck Company

A

leading manufacturer of heavy and medium duty trucks.

Kirkland, Washington.
---
Hoss Equipment Inc.

New, used, custom re-build, mining & construction heavy equipment

.

Dallas, Texas.
---
KUSHLAN

Manufacturer of the Original Wheelbarrow Mixer.

Glendale, Washington

| Houston, Texas.
---
Centra Financial Corporation Equipment Financing & Working Capital Solutions

The equipment leasing and equipment financing programs you need!

www.centrafunding.com

Houston, Texas.
---
GE

Capital Construction Equipment Showcase

HEAVY EQUIPMENT

One-stop destination for off-lease equipment offered for sale from our global inventory.

F

airfield, Connecticut.
---
Government Liquidation Government Surplus Buying Opportunity
CONSTRUCTION & MATERIAL HANDLING EQUIPMENT!
Scottsdale, Arizona.
---
TRAIL KING INDUSTRIES
A complete line of trailers for the construction, transportation, and industrial markets.
Mitchell, Dakota.
---
JASA
John A. Shutsa
& Associates
Since 1987, serving the mining and construction industry
world wide with quality used and rebuilt equipment.
Akron, Ohio.
---
Ford
Commercial Trucks
What line of work are you in? SO ARE WE!
Detroit, Michigan.
---
MARTIN MARIETTA

MATERIALS INC.

Surplus Equipment

One of the nation's largest producer of construction aggregates.

www.martinmarietta.com/Surplus/search.asp

Raleigh

, North Carolina.
---

Red Mountain
Machinery
A leading source for Heavy Earthmoving Equipment.
Arizona, California & Nevada.
---
American Road Machinery, Inc.

Leaf collection, snow plowing, cleaning catch basins & spreaders for a wide variety of materials.

Minerva, Ohio.
---
Capital Solutions, Inc. We work hard to get you on the road.

Capital Solutions finances commercial trucks for people with bad credit.

Don't let past credit problems keep you from growing your business.

www.capitalsolutionsonline.net

Tucson, Arizona.
---

HAWTHORNE Pacific

CAT

New & used construction equipment, parts, rental and service.

m

San Diego, California. - Oahu, Hawaii.
---
PETERBILT
Motors
Company
A full line of Class 6-8 trucks, proven array of Truck Care aftermarket support programs.
Denton, Texas.
---
AMERICAN BUILT Cargo Trailers, Inc.
Financing Available on All American Lines of Trailers.
www.americanbuiltcargotrailers.com
Cochran, Georgia.
---
BELL EQUIPMENT
Strong reliable machines, Strong reliable support.
Burton-on-Trent, UK.
---
SUNBELT
We will get you what you need on site and on time.
No excuses. No hassles.
Nationwide, Locations.
---
Stilwell Equipment
Large new & used inventory.
Bakersfield, California.
---
IORN mart online
From door to door or sea to shining sea.
your Worldwide connection to Importing and Exporting Heavy Equipment.
Flanders, New Jersey.