Mud Hub GREENHOUSES kits & master gardening
Can't Grow Vegetables?... Our Greenhouse Kits make it easy!
The better way to do greenhouse vegetable & herb gardening... at homes, schools, farms and more!
Santa Fe, New Mexico | Order > Install > Start growing organic food
---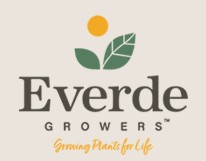 Everde GROWERS Growing Plants for Life

TREE TOWN USA is now Everde GROWERS.....

already GREEN

The premier national grower of excellent quality plants.

Rooted in quality, your one stop shop for all of your landscape projects.

www.everde.com

Houston, Texas | now serving coast-to-coast, production encompassing 18 farm locations throughout Texas, Florida, California, and Oregon
---
Planterra Award-winning installations

Plants For Office, Home or Holiday … since 1973

Office Plants ... Floral Programs ... Living Walls & Interior Landscaping.

North America's leading provider of interior landscapes and plant rental services.

based in Metro Detroit, Michigan | National Interior Landscape Network ... One touch of nature makes the whole world kin – William Shakespeare –
---
TSC Tractor Supply Company
BRING YOUR BACKYARD TO LIFE ... GET THE KNOW HOW AND SUPPLIES FOR A GREAT SEASON
One of the largest retail chains in America which serves full and part-time farmers
and ranchers, hobby farmers, rural homeowners and contractors. We operate over 800 stores in 40 states.
Nashville, Tennessee |
THE STUFF YOU NEED OUT THERE!