The leading geotechnical construction contractor on the West Coast since 1974.
Oakland Ontario & San Diego, California | Portland, Oregon | Kent, Washington
---

menard Ground Improvement Specialist PE
Menard combines value engineering, innovative techniques
and design-build experience to reduce settlement on sites with poor soil.
Bridgeville, Pennsylvania | Metairie, Louisiana | Mentor, Ohio
---
ConcretePumping.com
NETWORK centered around the industry we love best, Concrete Pumping.
Plano Texas
---
STEGO INDUSTRIES, LLC.
The industry leader in the below-slab vapor barrier.
San Clemente, California.
---
STRUCTURAL A Structural Group Company
Concrete Repair, Corrosion Control & Protection, Building Envelope Restoration,
Moisture Control & Waterproofing, Historic Preservation, Equipment & Pump Foundations, Fireproofing.
Hanover, Maryland | 15 National locations, Dubai & Abu Dhabi
Structural TECHNOLOGIES VSL A Structural Group Company
POST-TENSIONING & SPECIALTY REINFORMENT SYSTEMS
www.vsl.net
Hanover, Maryland | 15 National locations
---
JD Reinforcing Company Foundation & Post Tension Design

Value Engineering - commercial & residential installation.

www.jdreinforcing.com

San Marcos, California.
---
Mar-Mac Wire Inc. When You Demand the Best
PREMIUM Wire Products - the de facto standard for the concrete construction industry.
McBee, South Carolina.
---

Smart
VENT
Foundation flood vent.
Pitman, New Jersey.
---
FORMTECH concrete forms, inc.

elevating formwork to new levels

An industry leader in Concrete Forming and Concrete Shoring systems.

Detroit & Grand Rapids, Michigan.
---
OSBURN Contractors

CONCRETE CONSTRUCTION Since 1992

Concrete construction services and solutions throughout Texas and beyond.

Today, Osburn is an industry leader in innovation, quality and client service.

Garland Texas | throughout Texas and beyond.
---
Foundation Technologies, Inc. Foundation products for the 21st Century
FTI - Foundation Construction Industry Products and Support.
PRODUCT INNOVATION - providing quality economical solutions for contractors and engineers
www.foundationtechnologies.com
Lawrence, Georgia.
---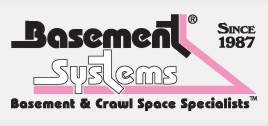 Basement Systems, Inc. FOUNDATION REPAIR | World-Class Waterproofing

SmartJack, Helical Piers, PolyLevel, Wall Anchors, Power Brace, CarbonArmor.

Our basement waterproofing network is spread across the United States

Seymour, Connecticut

| National Network
---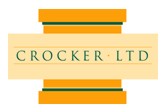 CROCKER
LTD Architectural Conservation
Structural wall stabilization & repair, drainage systems, historic plasters & finishes.
Santa Fe, New Mexico.
---
HENRY

Manufacturer of roof & foundation coatings, mastics and driveway sealers.

Huntington Park, California.
---
FITZGERALD
FORMLINERS
Industry innovators in manufacturing of patterned concrete forms.
Santa Anna,
California.
---
Ez - Footings Aluminum Forming Systems
Ez - Flatwork & Ez - Tilt-up
West Jordan, Utah.
---
Perma-Column Inc.
Permanent foundation systems for post frame buildings.
www.permacolumn.com
Ossian, Indiana.
---

Concrete Fastening Systems
Made in the USA
Cleveland Ohio.
---
Leader in the Manufacture and Distribution of Concrete Accessories
Rebar supports, tilt-up, precast lifting and handling systems,
rebar couplers and splice systems, inserts, and bridge deck forming products
.
Tampa, Florida.
---
Ford Pile Foundations
Foundation Piles, Steel Sheet Piles & Retaining Walls
Virginia Beach, Virginia.
---
International Construction Equipment
ICE® is the largest manufacturer of pile driving and drilling equipment in
North America while also having the largest rental fleet in the industry.
Mathews, North Carolina.
---
Lithko
CONTRACTING INC
One of the nation's largest full-service, total-package concrete contractors.
Walls | Tilt-Ups | Structural | Slabs | Site Work | Foundations | Pre-Construction
Cincinnati, Ohio | PA NC SC TN IN KS OK
---

REINFORCED EARTH ® Sustainable Technology Recognized as the inventor and market leader of the
MSE(Mechanically Stabilized Earth) retaining wall industry.
www.reinforcedearth.com
Reston, Virginia.
---
HarMac Rebar & Steel a division of A.H. Harris
Fabrication of reinforcing steel for commercial, industrial, high rise buildings,
heavy construction infrastructure projects, and complex precast and tilt-up applications.
www.harmacrebar.com
Fryeberg, Maine.
---
SABER Concrete & Foundation Leveling
Concrete Grinding, Concrete Raising, Foundation Piering and Stabilization.
Corona Del Mar, California
---
IDEAL Foundation Systems
A leading manufacturer of STELCOR Auger Grouted Steel Core Displacement Piles,
helical piles, helical piers, and helical anchors for new foundation support and existing foundation underpinning.
www.idealfoundationsystems.com
Webster, New York.
---

CTI

Cutting Technologies Inc.

Contractor

Selective Demolition Projects - Diamond Wire Sawing, Diamond Core Drilling & Robotic Hammering.

Gloucester City, New Jersey.
---
American
CONSTRUCTION SUPPLY INC.
One of the largest concrete construction supply businesses in the western United States.
www.americanconstructionsupply.com
Boise, Nampa, Idaho Falls, Twin Falls, Pocatello, Rexburg & Donnelly, Idaho.
---
ITW RAMSET / RED HEAD Fastening Systems
Industry leader in powder actuated and

adhesive anchoring and fasting systems.
Wood Dale, Illinois.
---
General Equipment Company
Construction Equipment since 1940
HOLE DIGGING, PORTABLE VENTILATION BLOWERS & SURFACE PREPARATION
Claremont, Minnesota.
---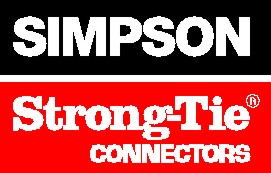 SIMPSON Anchors
Adhesive and Mechanical Anchors, Power Actuated Tools, and Carbide Drill Bits.
Pleasanton, California.
---
Miller & Long Concrete Construction
Since 1947 an unwavering focus on quality workmanship and excellent service.
Bethesda, Maryland.