CONCRETE / MASONRY - CEMENT
PRESTRESS CONCRETE
Caissons
Forming
Shoring
Piling
Site Development Concrete Placement Concrete Contractors
PreCast Concrete Cast In Place Concrete Wall Panels Tilt-Up Cast Stone Stucco
Masonry Brick Block Rebar - Steel Anchors Prestress Concrete Post -Tension Concrete
Pre-Mix Bond Clean Epoxy Grout Patch Coating Finishes Sealers
Civil
Infrastructure
Asphalt
Aggregates
---
RMP Rocky Mountain Prestress Since 1957

A force in the evolution of prestressed concrete structures.

Denver, Colorado.
---
Miller & Long Concrete Construction
Since 1947 an unwavering focus on quality workmanship and excellent service.
Bethesda, Maryland.
---
SPANCRETE ® Building Innovation™
Equipment Systems, Complete Plant Solutions, Plant Staffing,
Operational Expertise, SpanCare - From future upgrades to preventative maintenance.
www.spancrete.com
Waukesha, Wisconsin | GLOBAL SERVICES
---

HIGH ® CONCRETE GROUP LLC Architectural Precast Concrete
Recognized as an industry leader in American concrete,
steel
, fabrication heavy haul transport and structural erection business.
www.highconcrete.com
Williamsport, Pennsylvania.
---
GATE Precast Company
One of the largest producer of architectural precast
concrete in the United States.
Jacksonville, Florida.
---
deAM-RON Building Systems llc.
Manufacturer of precast / prestressed concrete building components.
Owensboro, Kentucky.
---

THERMOMASS®
Insulated concrete sandwich wall system.
Tilt-Up, Pre Cast/ Prestressed, Modular Precast & Poured in Place.
Boone, Iowa.
---
PCI Prestress Concrete

Manufacture and installation of pre-fabricated concrete components for the building industry.

Miami Lakes, Florida.
---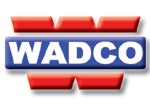 WADCO Industries Inc.

CUSTOM STEEL FORMS, FALSEWORK AND

MATERIALS HANDLING FOR CONCRETE CONSTRUCTION.

Bloomington

, California.
---
Arkansas Precast Concrete Corporation

Architectural Precast concrete.

Little Rock, Arkansas.
---

REDONDO

Manufacturing Architectural Precast Concrete Manufacturing Since 1910

From simple Cast Stone to the most demanding of Architectural Precast, architects,

engineers & general contractors have trusted the expertise of Redondo Manufacturing.

San Antonio, Texas.
---
CHANCE Instant Foundation Systems

Soil-Retaining/Commercial Construction and Repairs.

Centralia, Missouri.
---
TINDALL Better Building Through Technology

A leader in the design and manufacturing of precast,

prestressed concrete products and building systems.

Spartanburg, South Carolina | San Antonio, Texas | Moss Point Mississippi | Conley, Georgia
---
structural A Structural Group Company
Concrete Repair, Corrosion Control & Protection,
Building Envelope Restoration, Moisture Control & Waterproofing, Historic Preservation.
Hanover, Maryland | National Specialty Contractor
---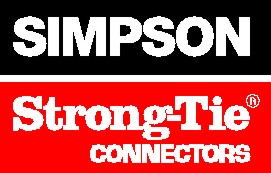 SIMPSON Anchors

Adhesive and Mechanical Anchors, Power Actuated Tools, and Carbide Drill Bits.

Pleasanton, California.
---
DURA ART STONE Manufacturers of architectural precast products in Cast Stone

P

refabricated building panels, balustrades, bowls, planters, bollards, trash receptacles, ash urns,

treegrates, benches, tables, garden furniture, fountains and ornamental Perimeter Security.

Fontana, California.
---
Kerkstra

/ SPANCRETE GREAT LAKES

Manufacture of superior precast concrete products,

including manholes, wall panels and floor planks for the construction industry.

Jenison, Michigan.
---
SEMA
Pre-cast Concrete
Full service heavy construction general contractor. Commercial, industrial & civil site development.
Denver, Colorado.
---

FABCON Better Stronger Faster

Precast, prestressed wall panels available in a broad range of finishes,

aggregates, patterns, and decorative banding choices for optimal design freedom.

Savage Minnesota, Carmel Indiana, Allentown Pennsylvania and Grove City Ohio.
---
The MULTIQUIP Family of Companies power generation, soil compaction and concrete placement
A world leader in manufacturing and distribution of
light- and medium-sized equipment lines for construction professionals.
Carson, California.
---
Donley's Construction Management Design/Build

Concrete Construction | Restoration | Education | Healthcare & Institutional

Parking Decks | Interior Renovation | Commercial | Office | IPD Integrated Project Delivery.
www.donleyinc.com

Cleveland

, Ohio, Richmond, VA - Raleigh, NC - Summerville, SC
---
GCP

Gulf Coast Pre-Stress Inc.

Major provider of structural concrete components for the marine

commercial building, civic highway construction industries.

Pass Christian , Mississippi.

A full line of stamping tools, integral (powder and liquid) concrete coloring,

shake-on color hardeners, chemical stains, repair and stampable overlays, sealers and maintenance products.