LANDSCAPING - GARDENING / CIVIL CONSTRUCTION

SOIL & ROCK

| AGGREGATES

Solar

Greenhouses - Sunrooms - Conservatories Fountains Statuary Planters Gardening

Nurseries Irrigation Maintenance Fertilizers Soil Rock Aggregates

Shoring Forming Piling Heavy Equipment Site Development Gates Fences

Landscape Tools Hardscapes Water Features

Shade | Fabric Structures
---
rooflite
®
Certified Green Roof Media.
Avondale, Pennsylvania.
---
STAKER PARSON MATERIALS & CONSTRUCTION
Ready - Mix Concrete / Asphalt & Paving / Landscape Materials
Heavy Civil Construction Services, Rock, Aggregates, Roads and Site Development.
Ogden, Utah | landscape centers located in Ogden, Lehi and Salt Lake City | call 888-90-ROCKS
---
SiteOne LANDSCAPE SUPPLY
The primary destination for everything green
industry professionals need to grow and succeed.
Roswell, Georgia | With locations in reach of every job site
---
VULCAN
MATERIALS COMPANY
The nation's leading producer of construction aggregates: primarily crushed stone, sand and gravel.
Birmingham, Alabama.
---

Erosion Control Magazine from FORESTER PRESS

The only magazine to focus on solutions to the

technological

and regulatory challenges of erosion and sediment control.

Santa Barbara, California.
---
The Sustainable Site from FORESTER PRESS
Green Infrastructure and LID
www.foresterpress.com/fps_sustain.html
Santa Barbara, California.
---
NETAFIM USA Drip & Micro Irrrigation Products
The world's number one provider of drip irrigation solutions
for Agriculture, Landscape & Turf, Greenhouse & Nursery, Mining and Wastewater applications.
Fresno, California | Grow More with Less
---
Dirt Time Training from FORESTER PRESS
Education for erosion control and earning Continuing Education Units.
www.forester.net/training/index.html
Santa Barbara, California.
---

CONTECH Construction Products Inc.

A leading provider of site solution products and services for the civil engineering industry.

Bridges, drainage, retaining walls, sanitary sewer, stormwater, erosion control and soil stabilization products.

West Chester, Ohio. For more information call 800-338-1122
---
GEMPLER'S Horticulture Supplies
Hand Tools, Work Clothing, Safety Gear and much more.
Janesville, Wisconsin.
---
King Quarry Natural Stone Products
Landscapes/Hardscapes - Dimensional/Architectural - Aggregates.
Sugar Camp, Wisconsin.
---
KUSHLAN
Manufacturer of the Original Wheelbarrow Mixer.
Glendale, Washington.
---
ROADBOND E1N PATENTED SOIL STABILIZER
World Leader in "Green" Soil Stabilization Technology.
Tolar, Texas.
---
Separation Technologies LLC
A Titan America Business
Providing industry-leading fly-ash proprietary technology, diverse, in-depth technical expertise.
Daleville, Virginia.
---
J.J.B. ROCK WHOLESALE STONE

Wholesale Suppliers of Natural Stone Products in Southern California.

Costa Mesa, California.
---
SLUSSERS
we bring the land to life
Commercial landscaping services and heavy highway contractor partners.
Logansport, Indiana.
---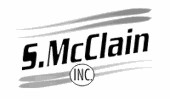 S. McClain Stone & Flatbed Trucking Services

Natural rock for landscape design, architects, landscaping nurseries and contractors.

S. McClain, Inc. trucks your stone to any place in 42 states.

Tunkhannock, Pennsylvania.
---
MBW INC.
COMPACTION AND CONCRETE CONSTRUCTION EQUIPMENT
Singer, Wisconsin.
---
ISG

Resources Inc.

Fly ash for concrete & specialty products for the construction industry.

Salt Lake City, Utah.
---
TXI Riverside Cement Texas Industries
For over 90 years worldwide suppliers of concrete products.
Ontario California.
---
Terra Aqua Inc. wire & stone retaining walls

Gabions & Reno Mattresses constructed with care, creating visually pleasing structures

.

Fort Smith, Arkansas.
---
BUTTERFIELD COLOR Decorative Concrete Supplies

A full line of stamping tools, integral (powder and liquid) concrete coloring,

shake-on color hardeners, chemical stains, repair and stampable overlays, sealers and maintenance products.

www.butterfieldcolor.com

Chicago, Illinois.

National, Architectural Specifications, Keith A. Boudart - keith@butterfieldcolor.com 1- 800-282-3388
---
Strata Systems Inc.
m
anufacturer of polyester geogrids
Internal soil reinforcement for retaining walls, reinforced steep slopes, highway and
rail embankments, landslide repairs, landfills, dams, levees, temporary walls, and more.
Roswell, Georgia.
---
Monarch Stone Building and Landscape Stone
Beautiful sandstone from Monarch, Montana.
Monarch, Montana.
---
LANE FOREST Products
Ground cover, soil amendments, planting soils, fertilizers, sod, natural rock and manufactured stone.
Eugene & Springfield, Oregon.
---
Stormwater USA
Online stormwater training and certification.