PLUMBING / SITE DEVELOPMENT
PIPE
Environmental
Irrigation
Waste Water
Piling
Shoring
Forming
Scrapers
Dozers
Back Hoe's
Trenching
Haulers
Sewer
Pipe
Soil
Marine | Shore
Concrete Placement
Site Development Surveyors Soils | Foundation Structural Concrete Steel Civil - Infrastructure
---

U.S. PIPE Strong since 1899
An industry leader in ductile iron pipe fabrication,
serving municipal & commercial water and wastewater industries.
Birmingham, Alabama | service centers in key market areas around the country
---

AMERICAN Cast Iron Pipe Company Founded in 1905
Manufacturer of ductile iron pipe, spiral-welded steel pipe,
fire hydrants and valves for the waterworks industry,
Birmingham, Alabama.
---
ADS PIPE


Drainage and surface water control.

Hilliard, Ohio.
---
HYMAX
REPAIR THE PAST. CONNECT THE FUTURE.
Coupling and Restraint Products for Watse Water Pipes.
Recognized worldwide for their innovative design, ease-of-use, long-term durability
Ocala, Florida | from Krausz Industries
---
NETAFIM
USA
Drip & Micro Irrrigation Products
The world's number one provider of drip irrigation solutions
for Agriculture, Landscape & Turf, Greenhouse & Nursery, Mining and Wastewater applications.
Fresno, California | Grow More with Less
---
BrassCraft
®
High quality plumbing products
Made by hardworking individuals who take great pride in their craft.
Novi, Michigan | with facilities in New Jersey, North Carolina, California and Texas
---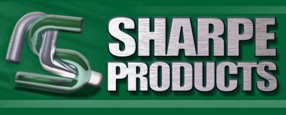 SHARPE Products

Architectural Pipe & Tube Handrail Fittings

and Custom Pipe & Tube Bending Services

.

New Berlin, Wisconsin.
---
Paramount Roll & Forming
Steel Metal Bending:: Pipe, Square Tube
and Beam Bending:: Angle Rolling:: Steel Forming
.
Santa Fe Springs, California.
---
BENDCO
Structural Steel & Pipe
Custom architectural metal fabrication.
Pasadena, Texas.
---
the Hollaender Manufacturing Company
Manufacturer of a complete structural & mechanical pipe fitting system.
Cincinnati, Ohio.
---
RectorSeal Corp.

A leading manufacturer of chemical specialty sealants

and other related products designed for professional tradesmen.

Houston, Texas.