ROOF DRAINAGE | BUILDING ENVELOPE | WATERPROOFING
DAMP PROOFING Gutters Awnings Canopies Store Fronts Skylights Solar
Architectural Shingles Rolled Roofing Concrete Slate Clay Tile
Metal Roofing Panels Insulation Flashing Sealers | Mastic Vents & Finals
Elastic Roofing Membrane Waterproofing Damp Proofing Scaffold & Ladders Fasteners
Equipment Roofers Roof Truss Building Envelope Soffit & Fascia Fabric Structures Green Roofs
---

KARNAK ROOFING
Manufacturer of high quality, cold-applied coatings
and cements for the roofing and waterproofing industry.
www.karnakcorp.com
Clark, New Jersey.
---
PROGRESSIVE MATERIALS
Spray applied roofing systems • Silicone roof coatings • Polyurethan Foam
New Albany, New York.
---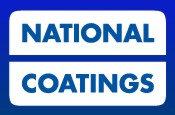 National Coatings Corporation
A leading commercial roofing system manufacturer of
durable, energy-efficient and environmentally friendly weatherproofing.
www.nationalcoatings.com
Camarillo, California.
---
EGreen
Roof Coatings
Insulate, Waterproof, Save Energy
Roof Coating systems are available for restoration of your existing metal roof,
single ply rubber roof (EPDM), single ply TPO roof, single ply PVC roof,
modified bitumen roof, asphalt built up roof, concrete roof and polyurethane foam roof (SPF).
Dayton, Ohio.
---
Tropical Roofing Products

Manufacturer of Asphalt Roofing Products,

Mastics & Cements, Primers & Adhesives.

www.tropicalroofingproducts.com

Hallandale, Florida | La Mirada California | Port Arthur, Texas.
---
HENRY

Manufacturer of roof coatings, roof mastics and driveway sealers.

Huntington Park, California.
---

Metacrylics Elastomeric Acrylic Roofing, Asphalt Pavement Sealer
A layered, watertight blanket of elastomeric acrylics,
encapsulating a tough stitch bonded polyester fabric.
San Jose, California.
---
Eco-Roof Systems W.P. Systems Inc.
Vegetated roof coverings consisting of a thin layer of living
vegetation installed on top of a modified conventional roof system.
Salon, Ohio.
---
KST Coatings

A BUSINESS UNIT OF SHERWIN WILLIAMS

Manufacturer of reflective roof coatings, snow roof systems and industrial roof coatings.

www.kstcoatings.com

Twinsburg, Ohio.
---
RMI ROOF MART INTERNATIONAL
Roof-systems, industrial coatings, EPDM recovery,
metal recovery, foam recovery & energy solutions.
Flat and low-slope roof products supported by the best contractors and warranties in the industry.
Chapman, Kansas.
---
Gardner-Gibson protection from the elements

Manufacturer of roof sealants, foundation coatings,

elastomeric caulks, adhesives and roof cements.

Tampa, Florida.
---
AJC Tools & Equipment Co..
est. in 1948
QUALTY PRODUCTS | INNOVATIVE DESIGN | SUPERIOR SERVICE
Hudson, Ohio.
---
YORK
Manufacturing a better approach to moisture solutions
Commercial and residential flashing products,
waterproofing solutions and complete building envelope systems.
Sanford, Maine.
---
SafePro L.P. ROOF HATCH PROTECTION .Made in America
Manufacturer of OSHA Compliant rooftop safety & security products.
Dallas, Texas.
---
ARDG
INC.
"Servicing the Building Envelope" Nationwide
COMMERCIAL ROOFING & WATERPROOFING CONSULTANTS
Pismo, California.
---
Roof Top System Engineers
Specializing solely in Roofing and Waterproofing.
Raleigh, North Carolina.
---
All American

Metal Products more than just metal

A manufacturer and distributor of building products selling wholesale to

the construction, roofing, plumbing and ventilation trades.

Ferndale, Washington

/ Vancouver, British Columbia.
---
DURO-LAST Roofing Inc. The Worlds Best Roof

Americas leading fabricated roofing system.

Saginaw,

Michigan.