BUILDING ENVELOPE
FLAT ROOFS | MEMBRANE Gutters Awnings Canopies Store Fronts Skylights Solar
---
INDUSTRY'S BEST IB
ROOF SYSTEMS since 1978
A leading manufacturer of single-ply roofing membranes.
Eugene,
Oregon
& Dallas, Texas.
---
DURO-LAST Roofing Inc. The Worlds Best Roof

Americas leading fabricated roofing system.

Saginaw,

Michigan.
---
PROGRESSIVE MATERIALS Engineering Sustainable Roofing Solutions
Insulation, Repair, and Complete Roof Replacement…
A silicone roof coating manufacturer that specializes in spray-applied roofing systems.
New Albany, Indiana.
---
SARATOGA Roofing & Construction Premier Roofing and Total Envelope Contractor

A total envelope contractor that offers a single source solution for any project.

Broken Arrow, Oklahoma | Over 10 dedicated service locations and national coverage for any construction project.
---
TRUFAST Construction Fastening Solutions

Commercial Roofing and Structural Insulated Panel (SIP) Fasteners.

Bryan, Ohio | ALTENLOH, BRINCK & CO Group Company
---
YORK Manufacturing a better approach to moisture solutions
Commercial and residential roofing products, waterproofing solutions and complete building envelope systems.
Sanford, Maine.
---

TREMCO
Roofing and Building Maintenance
Roofing and Weatherproofing Peace of Mind to facility managers, engineers and business owners.
Beachwood, Ohio.
---
Eco-Roof Systems W.P. Systems Inc.
Vegetated roof coverings consisting of a thin layer of living
vegetation installed on top of a modified conventional roof system.
Salon, Ohio.
---
MM

Systems Corp. expansion joints

Premium supplier of architectural metal fabrications.

Pendergrass

, Georgia.
---
AJC Tools & Equipment Co.. est. in 1948
QUALTY PRODUCTS | INNOVATIVE DESIGN | SUPERIOR SERVICE
Hudson, Ohio.
---

TECTAAMERICA

The Nations Leading Roofing Contractor

Providing the most comprehensive roofing program in the country

to meet and exceed our customers' needs.

Skokie, Illinois.

Locations Nationwide.
---
G.A.P. Roofing, Inc. "Expert Manufacturer of Roofing Underlayments"
Saturated Felt, Roll Roofing, Building Paper & Specialty Products.
Pryor, Oklahoma.
---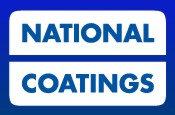 National Coatings Corporation
A leading commercial roofing system manufacturer of
durable, energy-efficient and environmentally friendly weatherproofing.
www.nationalcoatings.com
Camarillo, California.
---
Benjamin Obdyke Roof & Wall Products

Roof ridge vents and underlayment's for roofing and siding.

Horsham, Pennsylvania.
---
HENRY COMPANY BES

Building Envelope System

Huntington Park, California.
---
RMI ROOF MART INTERNATIONAL
Roof-systems, industrial coatings, EPDM recovery,
metal recovery, foam recovery & energy solutions.
Flat and low-slope roof products supported by the best contractors and warranties in the industry.
www.roofrmi.com
Chapman, Kansas.
---
INTECH Equipment & Supply

Nationwide coverage for the roofing contractor

Roofing equipment and supplies, including spray equipment for spray foam roofing and insulation.

Phoenix, Arizona.
---
SafePro L.P. ROOF HATCH PROTECTION .Made in America
Manufacturer of OSHA Compliant rooftop safety & security products.
Dallas, Texas.
---
Roof Top System Engineers
Specializing solely in Roofing and Waterproofing.
Raleigh, North Carolina.
---
KST Coatings
A BUSINESS UNIT OF SHERWIN WILLIAMS
Manufacturer of reflective roof coatings, snow roof systems and industrial roof coatings.
www.kstcoatings.com
Twinsburg, Ohio.
---
OMG Roofing Products
ROOFING FASTENERS, TOOLS, INSULATION ADHESIVES, ROOF DRAINS & VENTS, PIPE SUPPORTS & FLASHING.
Agawam, Massachusetts.
---
IPS Corporation - Industrial Adhesives
WELD-ON WATER-TIGHT
Solvent cements for plumbing, roofing and dissimilar materials applications.
Collierville, Tennessee & Compton, California.
---
ARDG

INC. "Servicing the Building Envelope" Nationwide

COMMERCIAL ROOFING & WATERPROOFING CONSULTANTS

Pismo, California.
---
THOR Systems Inc.
"The helper of roofers", TOOLS, construction links.
Kingston, Pennsylvania.
---
SANDELL Flashing manufacturing company Inc.
Pre-compressed joint sealants & control joint products.
Schenectady, New York.
---

Metacrylics Elastomeric Acrylic Roofing, Asphalt Pavement Sealer
A layered, watertight blanket of elastomeric acrylics,
encapsulating a tough stitch bonded polyester fabric.
San Jose, California.
---
neptuneCOATINGS

Manufacturer of WetSuit Roofing & Waterproofing Coating System.

WetSuit is a seamless, spray applied, instant cure, waterbased coating.

www.neptunecoatings.com

Las Vegas, Nevada | Certified Applicators Nationwide
---

Mays

Consulting & evaluation services

All aspects of facility construction and restoration;

however, we specialize in roof and building envelope related needs

North Delaware, Ohio.
---
WJE Wiss, Janney, Elstner Associates
Engineers, Architects & Materials Scientists
Investigation, evaluation, assessment, repair & preservation.
Northbrook, Illinois.
---
Allana + Buick + Bers AIA PE
Services in sustainable construction and best practices for building remediation,
new construction, and construction-defect litigation cases covering roofing, waterproofing,
energy efficiency, sustainable construction, building envelope, structural/seismic upgrades, and mechanical systems.
Palo Alto, Sacramento, Los Angeles, San Diego, Las Vegas, Honolulu & Maui.
---

AMSTAR
RUBBER ROOF SYSTEMS
Underlayment's, rubber pavers and accessories.
Custom sizes and colors, strength, safety, durability and easy installation.
Lakeland, Florida.
---
Gardner-Gibson protection from the elements

Manufacturer of roof sealants, foundation coatings, elastomeric caulks, adhesives and roof cements.

Tampa, Florida.
---
DryFlekt® Molded Kick-Out Diverters

DryFlekt® Kick-Out Diverter Flashing is an industry proven reliable

product for solving water penetration at roof to wall intersections for the

Residential and Light Commercial Building Industry.

Mount Kisco, New York.
---
Fall Protection Pros.com, Inc.

Roof safety harnesses, roof anchors, retractable lifelines, and other roof fall protection equipment.

www.fallprotectionpros.com

Deerfield, Wisconsin.