METAL, STONE & MASONRY SCULPTURE
STATUARY
Landscape Architects
Landscapers
Greenhouses - Sunrooms - Conservatories Fountains Planters
Irrigation Fertilizers Soil Rock Aggregates Geosynthetic
Land Maintenance Heavy Equipment
Site Development
Hardscapes
Water Features
Shade | Fabric Structures
---
WANNER SCULPTURE STUDIO
The artist must create a spark before he can make a fire and before art is born,
the artist must be ready to be consumed by the fire of his own creation.
— Auguste Rodin.
Milwaukee, Wisconsin | The Wanner Sculpture Studio has a reputation of creating high quality sculpture since 1970.
---
Fairplay Stonecarvers
Architectural Sculpture
Nicholas Fairplay Master Stone Carver.
www.fairplaystonecarver.com
Oberlin, Ohio.
---
Bybee Stone Company Builders of American History
Dimensional limestone and craft,
for new works and historical renovation projects.
Bloomington, Indiana.
---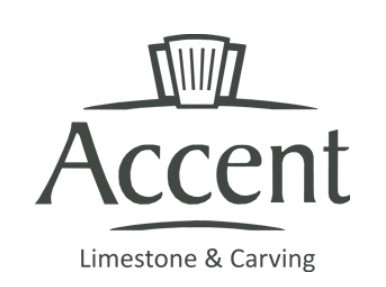 Accent Limestone & Carving Master Carvers
CUSTOM INDIANA LIMESTONE CARVING
Customize your home or office with the timeless appeal of elegant Indiana limestone!
Re-create in limestone, from your original pieces or photographs for restoration projects.
Spencer, Indiana | We have the experience and expertise you need to make your next limestone project a success.
---
Impression
Importers and fabricators of fine French Limestone's.
Torrance, California.
---
Skiatook Statuary
Architectural Cast Stone & Masonry.
Skiatook, Oklahoma.
---
CUTTING EDGE STONE Commercial & Residential ARCHITECTURAL STONE

Industry leading CNC machinery, a unique approach to

custom traditional and modern architectural stone design and fabrication.

Alpharetta, Georgia | pushing the limits of stone fabrication
---
SAX STONECARVING SOUTHWEST STONEWORKS
Custom Carving and Fabrication, Fountains,
Fireplaces, Memorials and Environmental Art.
Rinconada, New Mexico | Est in 1975
---

Indiana Limestone Company
Legendary limestone, fabrication, monuments, and raw materials.
www.indianalimestonecompany.com
Bedford, Indiana.
---
ALMA STONE
Carving, sculpture, fireplaces, sinks, molding and historic restoration.
Sebastopol, California.
---
Chiarini Marble
&
Stone
Hand Carved Fire Places, Flooring, Countertops, Architectural Molding & Cladding.
Santa Ana, California.
---
Stone Carving Unlimited
The finest and widest selection of
hand carved stone and marble mantles in the U,S.
Dallas, Texas.
---
Pineapple Grove DESIGNS

Manufacturers of ornamental and architectural details.

Boynton Beach, Florida.
---
CDI Concrete Designs

Architectural and ornamental pre-cast concrete columns,

balustrades, mantles, caps and bases.

Tucson, Arizona.
---
Florida Statuary & Mold I
Fountains Planters & More. The Karlik family.
St. Petersburg, Florida.
---
WESTERN CONSTRUCTION GROUP since 1915
America's Master Craftsmen in Building Restoration & Preservation.
Saint Louis, Missouri.
---

Utica

Cast Stone Company Inc.

Balusters, columns, surrounds, bands, accents, steps & flower pots.

Brooklyn, New York.
---
Florence New Italian Art Company
Original Hand Cast Statuary.
Hayward, California.
---
Tanner Stone
Architectural Cast Stone
Architectural concrete company.
A
vast inventory of standard molds, details, shapes and designs.
Palmetto, Georgia.
---
Campania International
Premier designers, manufacturers and distributors of fine garden accessories
to independent garden centers throughout the United States and Canada.
Pennsburg, Pennsylvania.
---

COLDSPRING
®
GRANITE COMPANY
MAKE YOUR MARK ... AND MAKE IT LAST ... - TOTAL DEDICATION TO YOUR VISION
Whether your idea is steeped in tradition or pushing the edge of innovation ...
Coldspring brings it to life with an extensive palette of world-class natural materials.
Cold Spring, Minnesota | End-to-end solutions that architects, landscape architects and contractors need for a worry-free experience with natural stone.
---
Ore Containers
Modern, architectural elements for the garden design industry.
North Salt Lake, Utah.
---

Los Angeles CAST STONE
Premium Quality Custom Precast Veneer Panels,
Medallions, Crown Moldings and Balustrades.
Los Angeles, California | We Serve Nationwide.. Casting Your Imagination
---
Hebei Fine Art
Co. ,Ltd.
Antique Sculpture
Marble Sculpture, Flower Pots & Planter,
Fireplace Mantels, Fountains & More.
www.chinastonework.com
Shijiazhuang, Hebei, China.
---
CORALSTONEUSA
Natural coral stones for pool decking and stone veneer.
Miami, Florida.
---

CastleStone Inc.
Architectural Cast Stone & Masonry.
Orlando, Florida
---
High Plains Stone
Waterscapes, Boulders, Rock Reproductions.
Castle Rock, Colorado.
---
C.A. Lindman
Award Winning Quality & Integrity