ROADS | WATERPROOFING
ASPHALT
Solar
Planning Environmental Retaing Walls Piling Shoring Forming Signage Roads
Loaders Scrapers Dozers Back Hoe's TrenchingHaulers
Scheduling | Dispatch Marine | Shore Concrete Placement
Site Development Surveyors Geotechnical Structural Concrete Steel Civil - Infrastructure
---
PAVECON BUILT ON PURPOSE
We build more than roads and walls.
We build the framework for face-to-face connection.
Texas | Arkansas | Mississippi | Alabama
---

GRANITE CONSTRUCTION
One of the largest builders of roads, dams,
bridges and other infrastructure-related projects in the country.
Watsonville, California | 9 time Honerees of "Worlds Most Ethical Companies"
---
TEREX Roadbuilding
Manufacture of roadbuilding machines for the asphalt contractor & asphalt producer.
Oklahoma City, Oklahoma.
---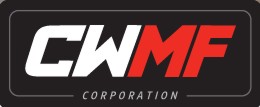 CWMF ASPHALT EQUIPMENT
Single Source Welding & Fabrication SolutionS.
PROVEN PERFORMANCE. TRUSTED EXPERTISE.
cwmfasphalt.com
White Park, Minnesota | Nationwide Design & Engineering
---

ROKLIN SYSTEMS INC.
Polyurethane products for Concrete & Asphalt Repair.
Our materials are specifically designed to provide quick installation and
long-term durability for everything from high traffic roadways to parking decks, to your driveway at home.
Lake Forest, California.
---
SEAL KING
Professional Sealcoating & Repair

Professional training, tools & custom Seal King Trucks with Trailer.
www.sealking.com
Lakeville, Minnesota | Franchises available - MN, IA & WI.
---
ROADBOND E1N PATENTED SOIL STABILIZER
World Leader in "Green" Soil Stabilization Technology.
Tolar, Texas.
---
POLY-CAR DOW
formulated systems
Bridge Deck Overlays, Coatings & Sealers,
Flooring Systems & Pavement Marking.
Solon, Ohio.
---

ROADWARE
concrete repair products
Roadware products can keep your
industrial floors in top repair with no downtime.
Saint Paul, Minnesota.
---
DRS
LTD
.

Commercial & Residential Asphalt Paving.

www.drspaving.com

Madison, Wisconsin.
---
Deco Asphalt Resurfacing System
Innovative high-performance asphalt paving & architectural finish.
Encino, California.
---
DUIT CONSTRUCTION Co., INC.
A Heavy Highway Contractor specializing in Interstate,
Turnpike, Airport Taxiway and Runway Construction.
Edmond, Oklahoma.
---
GoiPAVE From GIS Dynamics
Search and view properties, measure surfaces and count objects by utilizing
high resolution imagery, actual property boundaries and a variety of measurement tools.
West Chester, Ohio.
---
L. Keeley Construction
Full service construction of industrial and commercial facilities throughout the Midwest.
Saint Louis , Missouri.
---
Trencor Inc. | ASTEC
World's leading manufacturers of track mounted trenching equipment.
www.trencor.com | www.astecindustries.com
London, Tennessee.
---
Over 40 DOTs, the Army Corps of Engineers, the FHWA, the Bureau of Reclamation
and others accept, specify and buy our anchoring products for their own use.
Parlin, New Jersey.
---
Pavement
Layers
Built by Pavement Professionals.
Create, Organize, Edit & Send Pavement Proposals,
www.pavementlayers.com
Cincinnati, Ohio.
---

DIAMONDSTONE

LLC. Engineered Polymers for Exceptional Performance

Manufacturer of Industrial-Grade Resinous Flooring with a "GREEN" Platform.

888-81-STONE
---

Techniquex LLC.

"The Leader in Specialty Flooring"

The Nations Leading Industrial Resinous Flooring Contractor

.

877-EPOXY-FLOOR
---
RMI ROOF MART INTERNATIONAL
Roof-systems, industrial coatings, EPDM recovery,
metal recovery, foam recovery & energy solutions.
Flat and low-slope roof products supported by the best contractors and warranties in the industry.
Chapman, Kansas.
---
Gardner-Gibson protection from the elements

Manufacturer of roof sealants, foundation coatings, elastomeric caulks, adhesives and roof cements.

Tampa, Florida.
---
CGM Concrete Construction Materials
Standard and custom blended -
professional grade
concrete construction and restoration products including
dry cementitious powders, construction liquids, and aggregate fillers for epoxy resins.
Bensalem, Pennsylvania.
---
BUTTERFIELD COLOR

Decorative Concrete Supplies

A full line of stamping tools, integral (powder and liquid) concrete coloring,

shake-on color hardeners, chemical stains, repair and stampable overlays, sealers and maintenance products.

Chicago, Illinois.