PLUMBING / SITE DEVELOPMENT
PIPE
Environmental
Irrigation
Waste Water
Piling
Shoring
Forming
Scrapers
Dozers
Back Hoe's
Trenching
Haulers
Sewer
Pipe
Soil
Marine | Shore
Concrete Placement
Site Development Surveyors Soils | Foundation Structural Concrete Steel Civil - Infrastructure
---
Zekelman
Industries
STRENGTH. INNOVATION. SERVICE.
STRUCTURAL TUBING • MECHANICAL TUBING • FENCING • PIPE • CONDUIT • PILING
We're manufacturing a stronger future, construction systems that allow you to build stronger.
Chicago, Illinois | A leader in modular building and construction innovations
---

Z MODULAR ®
Modular Construction
•
The Only Way To Build
®
Structural Steel, one-stop shop, modular construction systems.
Structural Tubing that allows you to build stronger, taller and faster than you ever thought possible.
Chicago, Illinois | from Zekelman Industries | BUILD STRONGER • BUILD FASTER • 95% IN-FACTORY COMPLETION
---

U.S. PIPE Strong since 1899
An industry leader in ductile iron pipe fabrication,
serving municipal & commercial water and wastewater industries.
Birmingham, Alabama | service centers in key market areas around the country
---

AMERICAN Cast Iron Pipe Company Founded in 1905
Manufacturer of ductile iron pipe, spiral-welded steel pipe,
fire hydrants and valves for the waterworks industry,
Birmingham, Alabama.
---
ADS DRAINAGE AND SURFACE WATER CONTROL
Advanced Drainage Systems | Comprehensive Water Management
Hilliard, Ohio.
---

Carylon™ helping municipalities, utilities and industrial companies
Carylon is uniquely positioned to serve customers nationwide
Sewer maintenance and repair. Water main inspection. Sludge cleanup.
The nation's experts in environmental infrastructure maintenance services.
West Palm Beach, Florida | 14 Best-In-Class Regional Companies and over 25 national locations
---
CONTECH Construction Products Inc.

An extensive selection of bridge, retaining wall,

drainage, earth stabilization & storm water solutions.

West Chester, Ohio | Spanning America since 1931
---
HYMAX
REPAIR THE PAST. CONNECT THE FUTURE.
Coupling and Restraint Products for Watse Water Pipes.
Recognized worldwide for their innovative design, ease-of-use, long-term durability
Ocala, Florida | from Krausz Industries
---
NETAFIM USA Drip & Micro Irrrigation Products
The world's number one provider of drip irrigation solutions
for Agriculture, Landscape & Turf, Greenhouse & Nursery, Mining and Wastewater applications.
Fresno, California | Grow More with Less
---
BrassCraft
®
High quality plumbing products
Made by hardworking individuals who take great pride in their craft.
Novi, Michigan | with facilities in New Jersey, North Carolina, California and Texas
---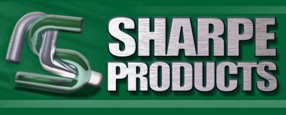 SHARPE Products

Architectural Pipe & Tube Handrail Fittings

and Custom Pipe & Tube Bending Services

.

New Berlin, Wisconsin.
---
Paramount Roll & Forming
Steel Metal Bending:: Pipe, Square Tube
and Beam Bending:: Angle Rolling:: Steel Forming.
Santa Fe Springs, California.
---
BENDCO
Structural Steel & Pipe
Custom architectural metal fabrication.
Pasadena, Texas.
---
the Hollaender Manufacturing Company
Manufacturer of a complete structural & mechanical pipe fitting system.
Cincinnati, Ohio.
---
RectorSeal Corp.

A leading manufacturer of chemical specialty sealants

and other related products designed for professional tradesmen.

Houston, Texas.