CALIFORNIA ARCHITECTURE
OFFICE | DESIGN Electricians Plumbing HVAC Solar Green
Drywall
Plastering
Painters
Ceilings
Hardware Lighting Audio | Visual Cabling Automation Security Safety
Interior Walls Furniture Glass Doors | Windows Sky-Lights Acoustics Tenant Finish
---

nicholsbooth ARCHITECTS
An association of architects, designers
and specialists inspired to create environments with impact.
San Francisco, California.
---
AC Martin Partners
A architecture, planning, interior architecture and research firm
that uses an integrated design approach to create enduring environments for the 21st century.
Los Angeles, California.
---

Interform Commercial Interiors

Northern California's Only Full-Service Interiors Provider.

San Ramon, California.
---
CALIFORNIA DRYWALL full-service commercial specialty contractor Founded in 1946
Metal stud framing • Drywall installation and finishing
Fireproofing • Lath and plaster • Acoustical and Specialty Ceilings
San Jose & San Francisco | we perform work throughout Northern California and the Central Valley
---

NTD Architecture AIA

ENRICHING LIFE THROUGH COLLABORATIVE CREATIVE DESIGN

Auburn, Newport Beach, San Dimas, San Jose, Salinas, Visalia & San Diego.
---
TLCD ARCHITECTURE AIA

Master Planning, Programming, Architectural Design, Interior & Sustainable Design.

Santa Rosa, California.
---

NOVO Construction, Inc.

CORPORATE INTERIORS • SCIENCE AND TECHNOLOGY • MISSION CRITICAL FACILITIES

Menlo Park | San Francisco | Newport Beach
---
HAWORTH adaptable workspaces
Improving workplaces with award-winning furniture, interior architecture and technology solutions
to help customers achieve business goals and transform culture as well as support collaboration and innovation.
Holland, Michigan | World Wide Offices and Professional Support
---

PARKMEAD PRODUCTS

CUSTOM COMMERCIAL CABINETS, FIXTURES AS WELL AS RESIDENTIAL COUNTER TOPS

IN FORMICA, CORIAN AS WELL AS OTHER SOLID SURFACE MATERIALS.

Oakland, California.
---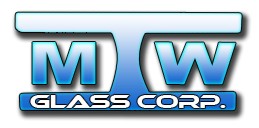 M&W Insulated Glass Corporation
Shower Doors, Glass Table Tops, Glass Desk/Table Covers, Insulated Glass Units,
Mirrors, Temp Glass, Shelves, Antique Mirrors, Obscure Glass, and Colored Glass
.
Los Angeles and Orange County, California.
---
POMPEI MOSAIC TILE
"The place where the past comes alive".... MARBLE AND GLASS MOSAIC.
Los Angeles, California.
---

BALI CONSTRUCTION BUILDING SMARTER
Specialty Retail & Restaurant Contractor in the San Francisco Bay area.
Construction, design and management for commercial or residential spaces.
Walnut Creek, California | General Contractors License #965124
---

EVENTHORIZON

Modular Office Solutions

OFFICE FURNITURE - LIGHTING - ELECTRICAL

San Diego, California.
---

GENERAL COATINGS Painting & Waterproofing Contractors
Exterior & interior wall finishes.
Commercial, industrial, office, malls condos & townhouses.
www.gencoat.com
San Diego, California.
---
Pizzulli

Associates Inc.

Commercial Interior Architecture.

Santa Monica, California.
---
D.M.Lighting
Manufacture of custom lighting. An extensive line of specification grade architectural fixtures.
Glendora & Pomona, California
.
---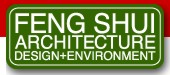 FENG SHUI ARCHITECTURE
A design and consulting firm that specializes in the application of
Traditional Feng Shui, integrating with architectural design, interior design, and
landscape design to harmonize energy both inside buildings and in the surrounding properties.
Beverly Hills, California.
---
DIVERSIFIED AUTOMATION
INTELLIGENT BUILDING SYSTEMS.
Energy management, building automation, lighting, card access, and sub-metering systems.
Buena Park, California.
---

SONOMA FORGE

Artisan Made Designer Faucetry

Unique finishes, including Lavs, Showers, and Accessories

Petaluma, California.
---

SONOMA CAST STONE
Architectural Cast Stone
Architectural concrete products.
Petaluma, California.
---
ASN

Consulting & Sourcing of Fine Stone Worldwide

Natural Stone Flooring, Counters, Interior & Exterior Walls.

www.asnstone.com

San Francisco California.
---

Smith & Fong plyboo

Fine bamboo flooring, plywood, paneling & veneer.

San Francisco, California.