Education
Accessibility
Cabling
---
CBRE | HEERY The Heery Way
An integrated approach, leveraging the expertise of various disciplines,
advancing projects through complex challenges... to successful outcomes.
Atlanta, Georgia | International - Founded in 1952, a history of industry leadership and innovation
---
The QUIKRETE ® Companies
Cement & Concrete Products
Hundreds of professional-grade and consumer products,
The largest manufacturer of packaged concrete and cement mixes in North America.
Atlanta, Georgia | 250 facilities in the U.S., Canada, Puerto Rico and South America
---
PRIMUS BUILDERS INC Refrigerated Warehouse Specialists
Specialized Turn-key Design & Construction Services, to the cold storage,
distribution, food and beverage, medical device and sterilization industries.
Woodstock, Georgia | Primus Design Services, LLC | Primus Builders, Inc. | Primus Thermal
---
HIRE HEROES USA Transforming Military Service into Civilian Success
The preeminent nonprofit organization providing veterans
employment services across the United States and around the world.
Alpharetta, Georgia | CFC# 59856
---

ED CASTRO
LANDSCAPE
Atlanta's finest source for landscape design,
construction, maintenance and horticultural services.
Roswell, Georgia | Commercial & Residential
---
GreenSky ® Financing Solutions
The simple way to pay for your next home improvement project*
Become a GreenSky® merchant and start increasing your profits today.
Atlanta, Georgia | As recognized by The Wall Street Journal Forbes CNBC Ernst & Young
---

MOSAIC GROUP Architects and Remodelers
Atlanta Home Remodelers, Remodel, Renew, Revel
Atlanta, Georgia.
---
APCO Graphics
ARCHITECTURAL SIGN SYSTEMS
Atlanta, Georgia.
---
RUPPERT LANDSCAPE People, Relationships, Communities
NURTURING MORE THAN JUST LANDSCAPES
LANDSCAPE CONSTRUCTION • LANDSCAPE MANAGMENT • RUPPERT NURSERIES
Laytonsville, Maryland | Mableton & Liburn, Georgia
---
PARRISH CONSTRUCTION GROUP
Georgia's Premier Academic and Specialty Builder.
Commitment | Honesty | Reliability | Integrity | Stewardship | Trust
Perry & Roswell, Georgia | high performance construction services throughout our Georgia community
---
The
Epsten Group
Architects
AIA
CCS
High Performance Building Specialists™
Innovation in the Built Environment
Atlanta, Georgia | Gobal Influence / Featured International Projects
---
John Portman & Associates

. Inc.
AIA
PE
A global leader in architecture and engineering
Mixed-Use, hotels education, office, master planning and mart
.
Atlanta, Georgia | Portman projects can be seen in more than 60 cities worldwide
---
CARTER INVEST • DEVELOPE • ADVISE
One of the country's leading real estate investment, development,
and advisory firms, renowned for its proven approach to creating value for its partners.
Atlanta, Georgia | NATIONAL IMPACT
---
The
Circle Group
Commercial Interior Construction Specialist
DRYWALL - ACOUSTICS - CARPENTRY - STUCCO
Alpharetta, Georgia.
---
JD's Glassworks
Custom decorative door and window
products for residential, commercial and church applications.
Atlanta, Georgia | International full service provider
---
Baytree Landscape Contractors
Commercial landscape Installation, Management, Irrigation & Foliculture
Chamblee, Georgia | Nashville, Tennessee | Mount Pleasant, South Carolina
---

SUPERIOR SHELTER True, Accurate, and Affordable
Civic open space, parks & recreation shelter structures.
Design, installation and service of custom and standard pieces.
Outdoor shelters, gazebos, pergolas & pavilions in many styles and colors.
Carollton, Georgia | METAL WOOD FABRIC
---
UL ENVIRONMENT Green Building, Specifying and Purchasing
We advance the recognition of sustainable products and drive
purchaser clarity by bringing trusted transparency to the green marketplace.
Marietta, Georgia | Northbrooe, illinois | Around the globe
---
Stevens & Wilkinson of Georgia Inc. AIA
Architecture, Engineering & Interiors.
We develop forward-thinking strategies for our clients' culturally and socially significant projects.
Atlanta, Georgia.
---
SiteOne LANDSCAPE SUPPLY
The primary destination for everything green
industry professionals need to grow and succeed.
Roswell, Georgia | With locations in reach of every job site
---
PEACHTREE Residential Properties
A premier luxury Atlanta new home builder.
Elegant homes & communities, professional design services.
Suwanee, Georgia | Founded in 1988, more than 20 actively selling Atlanta-area communities
---
PSR PEACH STATE ROOFING
Nationwide commercial roofing.
Specialist in commercial and industrial roofing.
Headquartered in Atlanta, Georgia | licensed throughout the United States
---
CHOATE CONSTRUCTION REPUTATION IS EVERYTHING
2017 Southeast General Contractor of the Year
Integrity and an unflinching dedication to performance – every project, every time.
Raleigh & Charlotte, North Carolina | Charleston, South Carolina | Atlanta & Savannah, Georgia
---
HGOR
We
SEE
Solutions.
ASLA
A company that is focused on designing great places for people,
places which support clear returns on investment and provide a stewardship ethic for future generations.
Atlanta, Georgia | Urban Planning Worldwide
---
SKILLEDCREW
Skilled crews for commercial construction projects.
1 Tell us about your needs, 2 Speak with a project manager, 3 Get the project scheduled
Atlanta, Georgia | We work mainly in the Eastern and Central time zones
---
CITS STEEL ERECTORS, LLC. IRONWORKERS
Cowboys in the Sky.
A Structural and Miscellaneous Steel Construction company
Cartersville, Georgia | Cowboys in the Sky.
---
patterson & dewar ENGINEERS, Inc. since 1947
Best in class electrical, civil engineering and CM services
Renewable Energy • Power Delivery • Civil Engineering • Surveying
Norcross, Georgia | Nashville, Tennessee | Dallas & Amarillo, Texas
---
Morgan
Windows
Blast & Impact Resistant Glass - Hurricane Windows
Provider for Hotel Guest Room Windows for 36 years,
a history of ZERO WATER PENETRATION or REMEDIATION ISSUES
McRae, Georgia | NATIONAL PRODUCTS AND SERVICE
---
CORESTATES GROUP PE
Integrated Program Delivery. It Defines Everyting We Do.
ENGINEERING • ARCHITECTURE • DEVELOPMENT • CONSTRUCTION • BUILDING ENERGY
Duluth, Georgia | AR CA FL IL MA MO NC NJ P A TX WA
---
ROYSTON end-to-end solutions for the retail environment
Industry leader in the advanced design,
manufactureand installation of first-class store interiors
Jasper, Royston & Atlanta, Georgia.
---
BATSON COOK CONSTRUCTION 100 YEARS
THE FIRST THING WE BUILD IS THE RELATIONSHIP
West Point, Georgia.
---
PulteGroup
One of America's largest homebuilding companies
with operations in approximately 50 markets throughout the country.
Atlanta, Georgia.
---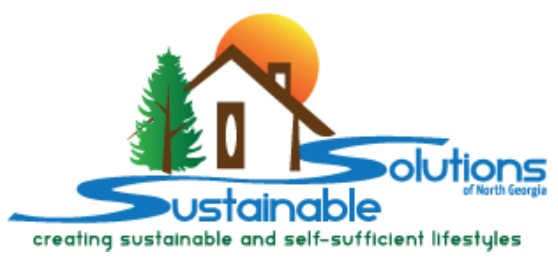 Sustainable Solutions of North Georgia
PERMACULTURE | RENEWABLE ENERGY
CONSTRUCTION PRODUCTS | SUSTAINABLE EDUCATION
Talking Rock, Georgia.
---
Our House, Inc.
A Childcare and Support Center for Homeless Families
Decatur, Georgia.
---
Randall-Paulson Architects AIA
An Open-Book Management philosophy
has grown RPA into a highly respected midsize firm.
Roswell, Georgia.
---
SOUTHLAND CUSTOM HOMES
Build on Your Lot, Dream it, Plan it, Build it!
Dawsonville, Macon & Marietta, Georgia.
---
IMAGE DESIGN STAIRS
The Stair Specialist
From Cocept to Completion, Remodels & Baluster Replacement.
Alanta, Georgia.
---
HOLDER
CONSTRUCTION
Our work spans beyond building buildings; it impacts people and makes a difference.
Atlanta, Georgia.
---

Foundation Technologies, Inc.
FTI - Foundation Construction Industry Products and Support.
www.foundationtechnologies.com
Lawrence, Georgia.
---
CSI Kitchen & Bath Studio since 1992
Your complete resource for kitchen and bath design,
cabinets and remodeling in the Atlanta area.
Atlanta, Georgia.
---
NTI Consultants
Technology Planning & Design Services
Design / Build Audio Visual & Control, Cabling Plant, Data/Voice/MATV/CATV,
In-building Wireless, Intrusion Detection, CCTV Systems & Access Control
Lawrenceville, Georgia.
---
SiteOne
LANDSCAPE SUPPLY
largest and only national wholesale distributor
of landscaping products in the United States
Roswell, Georgia | Formerly known as John Deere Landscapes
---
KSi/Structural Engineers.
PE
A full service structural engineering firm
committed to making our clients more successful.
Atlanta, Georgia | Nashville, Tennessee
---
Lord, Aeck & Sargent
responsive design
a full-service, award-winning architectural
and design firm with over 3,000 projects completed.
Atlanta, Georgia.
---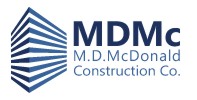 MD McDonald Construction Co.
since 1966
Providing environmental consulting, geotechnical engineering,
construction materials testing and inspection services,
Brunswick, Georgia.
---
US LUMBER GROUP LLC

SPECIALTY BUILDNING MATERIALS DISTRIBUTOR

Duluth, Georgia.
---
Atlanta Hardwood
Group
a Family of Forest Products Companies
Our product showrooms were designed with the
needs of the architect and design professional in mind.
www.hardwoodweb.com
Atlanta,Mableton & Cleveland, GA | Clarksville, TN | Alabaster, AL | Huntersville, NC
---
BARROW'S MASONRY
since 1990
We are an award winning masonry contractor serving the Atlanta area
Peachtree City, Georgia.
---

JSE Jordan & Skala Engineers, Inc. PE For over 60 years
Architecture & Planning,
Committed to designing systems that meet your operational mission and your budget,
Atlanta | Austin | Charolotte | Dallas | D.C. | Houston | Las Vegas
---
FIRST STREET BUILDERS
A custom home builder and re-building/remodeling of older homes.
Atlanta, Georgia.
---

Master Wall
,
Inc.
Building a Culture of Excellence
Quality Stucco, Coatings and Exterior Insulation and Finish Systems.
Midland, Fortson & Lithonia, Georgia | Sealy, Texas | Payson, Utah | Danville, Indiana
---
HOLDER BROS
TIMBER FRAMES
since 1999
A small family run business that makes things out of wood.
Our sawmill and workshop are in North Georgia.
Monroe, Georgia.
---
BRPH Companies Creative Ideas Precisely Delivered. AIA PE

An international architecture and engineering design and construction

services firm providing comprehensive and fully integrated services to our clients.

Florida | South Carolina | Georgia | California
---
ASHTON WOODS
Atlanta Home Builders
Explore Luxury New Home Communities
BLAZING NEW TRAILS IN HOMEBUILDING FOR OVER 25 YEARS.
Roswell, Georgia.
---
Perkins + Will AIA
IDEAS + BUILDINGS THAT HONOR THE BROADER GOALS OF SOCIETY
Offices from coast to coast | Canada & Middle East
---
BLUEBERRY DESIGN STUDIOS
creativity is more important than knowledge
A Design Studio of Creative Expressions.
Atlanta, Georgia.
---

COOPER
& COMPANY
A full-service general contracting firm
committed to serving clients in Georgia and throughout the south.
Atlanta, Georgia.
---
CENTURY Fire Protection SPRINKLER • ALARM • HAZARDS • EXTINUISHERS
We design, fabricate, install and maintain complete fire protection systems.
Duluth & Augusta, Georgia.
---
KAISER SIDING AND ROOFING Free Estimates and Inspections
ROOFING - SIDING - WINDOW REPLACEMENT - ATTIC INSULATION - GUTTERS
Atlanta, Georgia.
---
Newcomb & Boyd
ACOUSTICS & AUDIO / VISUAL CONSULTANTS AND ENGINEERS
Atlanta, Georgia.
---

HABERSHAM est 1972
Furniture and custom kitchen bath cabinetry.
Toccoa, Georgia.
---
GREENROOFS.com
The international greenroof industry's resource and online information portal.
Alpharetta, Georgia.
---

GLOBAL GLASS RAILINGS | J.M. Gruca Inc.
A leader in the glass railings industry.
Custom design and installation of glass handrail and guardrail systems.
Buford, Georgia.
---
Sims Patrick Studio, Inc.
Interior architectural design of hotels,
retail shopping centers, community projects and professional offices.
Atlanta, Georgia.
---
Swofford Construction, Inc.
Providing partnerships based on honesty, trust and sharing.
Zero Item Punch List | Quality Assurance | Personal Customer Service.
Atlanta, Georgia.
---
DIXIE

Construction Products

A leading supplier in the U.S.

to the Industrial Commercial contractor of power tools, hand tools, and fasteners.
Atlanta & Suwanee, Georgia.
---
W.H. Bass Inc.
Commercial General Contractors
Look closely and you'll recognize an owners
perspective in every aspect of our business.
Norcross, Georgia.
---
Melaver Inc.

Sustainable

development, green buildings and community Initiatives

.

Savanna, Georgia.
---

Vesta Homes

Inc. now offering home renovation services!

Vesta brings a friendly personal touch

that makes building your custom home a joy.

Atlanta, Georgia.
---
DeckWright

/ Mosaic Group Architects

Atlanta Home Remodelers, Remodel, Renew, Revel!.

Atlanta, Georgia.
---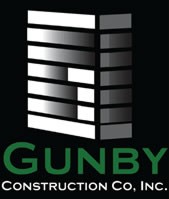 GCC Gunby Construction Company The Concrete Specialist
Atlanta's short list concrete contractor | high level commercial concrete construction and finishing.
Roswell, Georgia.
---
Lew Hudson Sales CONSTRUCTION EQUIPMENT
Manufactures rep for a large line of Industrial & construction equipment.
Lawrenceville, Georgia.
---

NOVA
Engineering and Environmental
PE
since 1966
Providing environmental consulting, geotechnical engineering,
construction materials testing and inspection services,
Kennesaw, Georgia.
---
Squeaky Clean
Painting, Staining, Window Cleaning & Pressure Washing.
Jasper, Georgia.
---
Cutting Edge Stone, Inc.
Commercial | Residential
Fabrication & installation of stone architectural components.
Alpharetta, Georgia.
---
Pb
PROJECT BUILDERS
We are ready to BUILD.
MAINTENANCE RENOVATION NEW CONSTRUCTION
Atlanta, Georgia.
---
EXOVATIONS
We're changing home exteriors
Metro Atlanta's award winning, one-stop provider
for your home exterior needs and dreams .
Atlanta, Georgia.
---
PEACHTREE WINDOWS & DOORS Imagine the possibilities
Windows, entry doors and patio doors.
Gainesville,/span>
Georgia.
---
Custom Creative Concrete From Ordinary to Masterpiece!
CONCRETE FLOORS - POOL DECKS - PATIOS - WALLS.
Canton, Georgia.
---
Masonry Magazine
Design Trends, Technology & Industry News.
Marietta, Georgia.
---
Wahoo Docks Ideally Engineered Docks

Premier manufacturer of low maintenance aluminum boat docks and gangways.

www.wahoodocks.com

Gainesville, Georgia.
---
BLUE BOX Trailers
Storage Containers and Trailers
Industrial, commercial and construction trailer rental.
Atlanta, Georgia.
---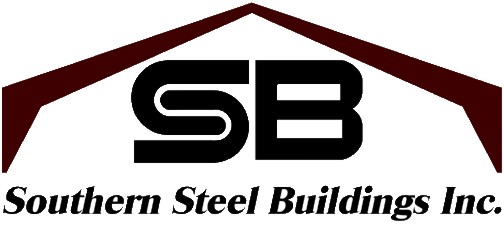 Southern Steel Buildings
, Inc.
Design | Fabrication | Erection
Your Total Partner in the Steel Building Business.
www.southernsteelbuildings.com
Gainesville, Georgia.
USArchitecture.com Copyright © 1999 US Architecture Inc. All Rights Reserved.

"USArchitecture.com." is a registered trade name of U.S. Architecture Inc.

Republication or re-dissemination of this site's content is expressly prohibited without the written permission of

US Architecture Inc.

Terms of use: Linked sites are not under the control of , US Architecture Inc.

US Architecture Inc. is not responsible for the content of any linked site, any link contained
in a linked site, or any changes or updates to such sites. By using this web site you agree to do so at your own risk,

you understand that the products or services offered at linked sites are not the responsibility of US Architecture Inc.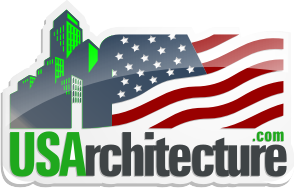 This Website is upgraded Daily,
Visit these pages again soon and browse new online listings