We are a global network of experts working with clients, communities and colleagues,
to develop and implement innovative solutions to the world's most complex challenges.
HOSPITALITY CONSTRUCTION SERVICES
A full service resturant and hospitality general contractor.
We've built hundreds of restaurants and other commercial construction projects in our metro areas.
MARYLAND | VIRGINIA | WASHINGTON DC
---
The Kitchen Guild
Kitchen • Bath • Design • Remodeling
Washington, DC. | McLean, Fairfax, Alexandria, Virginia.
---
Great American Landscapes
DESIGN • INSTALLATION • MAINTENANCE
"A Different Kind Of Landscape Contractor."
www.greatamericanlandscapes.com
Clarksburg, Maryland | BETHESDA, POTOMAC, CHEVY CHASE, DC AND NORTHERN VA
---
BVC Belfast Valley Concrete "Concrete - It's What We Do"
One of the region's leading commercial concrete contractors.
Baltimore, Maryland | Pennsylvania, Delaware, D.C., and Virginia
---

Mona Electric Group, Inc.

ELECTRICAL SERVICE • DESIGN • CONSTRUCTION

SECURITY • FIRE • AUTOMATION • VOICE • DATA • VIDEO

Clinton, Maryland | The Strength of a Single Source Contractor
---
Construction DIVE DIVE AWARDS 2016

CONSTRUCTION NEWS AND TRENDS

Washington, DC.
---

FOULGER - PRATT Real Estate Companies

Experiance That Delivers

Firmly focused on identifying transit-oriented, mixed-use opportunities.

Rockville, Maryland | Washington, DC region
---
AYERS SAINT GROSS AIA

Good architects are practical dreamers, balancing the visionary with the realistic.

We promote diversity and the continual development of each individual, the firm and our communities.

Baltimore, Maryland | Tempe, Arizona
---
structural

group Technology - Driven Solutions

Concrete Repair, Corrosion Control & Protection,

Building Envelope Restoration, Moisture Control & Waterproofing, Historic Preservation.

Hanover,

Maryland | a National Specialty Contractor
---
Reico Kitchen & Bath project design, estimators, products & service

Kitchen, bath, home office, home entertainment and other rooms.

Annapolis, Bel Air, Bethesda, Elkridge, Fredrick, Salisbury, & White Plaines, Maryland.
---
CALLISON \ RTKL AIA a design consultancy of ARCADIS
SUSTAINABILITY AND PERFORMANCE-DRIVEN DESIGN
www.callisonrtkl.com
Baltimore, Seattle, Greenwood Village | a Global design firm
---
AIA LOOK UP, AN ARCHITECTS STORY Look up and be inspired.
Before beginning to design, architects look up.
They look up to see what isn't there and to envision the potential for what could be.
Hanover, Maryland | 15 National locations
---

MAY CONSTRUCTION GROUP
A commercial general contractor, renovations, and interiors.
Our project approach is to partner with clients, architects, and subcontractors.
Hanover, Maryland | 15 National locations
---
Winn Design LLC. Residential Home Remodeling AIA
Big enough to handle big remodeling projects. Small enough to give you the attention you want.
For over 15 years, hundreds of DC area homeowners have picked Winn Design.
MARYLAND | VIRGINIA | WASHINGTON DC
---
C.A. LINDMAN Award Winning Quality & Integrity
Historical restorations, concrete and masonry repair.
Jessup, Maryland.
---
Emory Knoll Farms GREEN ROOF PLANTS
T
he only nursery in the U.S. dedicated solely to the
propagation of plants for the green roof industry.
Street Maryland | the nation's leading supplier of plants for green roof systems since 1998
---
The
Whiting-Turner Contracting Company
One of the nations most diverse and experienced construction groups.
Construction Manager, General Contractor, Design Builder or Specialty Contractor.
---
SHORE LUMBER & MILLWORK
Kitchen and bath showroom, building materials and services.
www.shorelumber.com
Centerville, Maryland.
---
DDG
Development Design Group
Entertainment - Town Centers - Mixed Use
Hospitality + High Density Residential
Baltimore, Maryland.
---
Workman Design
Colonial style home plans.
Washington, DC.
---
Facchina Concrete Contractor
Builders of the New American Landscape
La Plata, Maryland | Miami, Florida
---
Ziger/Snead Architects
We believe that the best architecture is true to its time, place, and purpose.
Above all, we are architects who believe in the power of design to have a positive impact on quality of life.
Baltimore, Maryland.
---
BOZZUTO integrated real estate services
APARTMENTS FOR RENT | HOMES FOR SALE | PROPERTY MANAGEMENT
Greenbelt, Maryland | NY MA PA IL GA DC
---
EBA ENGINEERING, INC.
A reputation for stability and longevity and proven ability to handle challenges
of any magnitude with imagination, foresight, and sound design principles.
Baltimore, Maryland.
---
RUPPERT LANDSCAPE RUPPERT NURSERIES
LANDSCAPE CONSTRUCTION • LANDSCAPE MANAGMENT
Laytonsville, Forestville, Essex, Frederick & Forestville, Maryland.
---
Citiscope the power of strong storytelling
innovations to help cities work better
Breakthroughs, trends and innovations from cities around the globe.
Washington DC | Minneapolis Minnesota
---
PULLMAN A Structural Group Company
Building Envelope, Moisture Control, Post-Tensioning, Maintenance Services,
Fireproofing, Corrosion Control, Strengthing, Historic Preservation & More
www.pullman-services.com
Hanover, Maryland | 15 locations | A NATIONAL SPECIALTY CONTRACTOR
---
FORM ARCHITECTS
Unsurpassed Service + Superior Design Vision = Outstanding Results
www.form-architects.com
Washington, DC
---
EMG Due Diligence for the Life Cycle of Real Estate

Engineering and Environmental Consulting for Commercial Real Estate.

A leader in the advancement of architectural, environmental, and engineering assessment strategies.

Hunt Valley, Maryland | Walnut Creek, California
---
Biohabitats Keith Bowers FASLA
Restoring the earth, one community at a time.
www.biohabitats.com
Baltimore, Maryland.
---
SOLTESZ strategies for today insights for tomorrow
Nothing is more important to us than delivering forward-thinking,
innovative and sustainable strategies to our clients.
www.solteszco.com
Rockville, Maryland.
---
AAR AMERICAN ARCHITECTURAL RESTORATION
METAL · MARBLE · WOOD | COMMERCIAL · ECCLESIASTICAL · HISTORIC
Waldorf, Maryland.
---
TRINITY HOMES

DEDICATED TO EXCELLENCE AND SERVICE

Celebrating 25 years as Howard County's Premier Home Builder.

Clarksville, Eldersburg, Elkridge & Dayton, Maryland.
---
Hutchinson + Associates, L.L.C. Bruce Hutchinson, AIA
A residential architectural firm
specializing in new home design and existing home architectural remodeling.
www.hutchinsonassociates.net
Rockville, Maryland.
---
VISNIC HOMES
Luxury Custom Home Builder.
2011 NAHB National Custom Home Builder of the Year
Rockville, Maryland.
---
VSL VStructural, LLC A Structural Group Company
POST - TENSIONING & SPECIALTY REINFORMENT SYSTEMS
www.vsl.net
Hanover, Maryland | 15 National locations, Dubai & Abu Dhabi
---
Bell Architects T. David Bell AIA

Mixed-use, retail, residential, institutional, sustainable

sustainable design, historic preservation and adaptive reuse.

Washington, DC.
---
EDCO

Concrete Equipment since 1959

Floor Grinding & Surface Preparation, Removal & Demolition,

Concrete Sawing & Drilling, Masonry, Hardscape & Tile Saws.

Fredrick, Maryland.
---
CMM Color Match Masonry A brick, block, mortar staining business
Color Match Masonry, Restoration Cleaning, Pressure Cleaning, Graffiti Removal,
Precast, Architectural Details, Mortar, Historic Sites & Additions..
Baltimore, Maryland.
---
N

EWBORN

Quality caulking applicators since 1974.

Jessup, Maryland.
---

JSA

ARCHITECTS INTERIORS PLANNERS

Senior living, healthcare, hospitality, education & housing.

Silver Spring, Maryland.
---
Standard Equipment Company
Distributor of heavy industrial construction equipment.
Fredrick, Maryland.
---
Pendleton
Homes & Remodeling
An Award Winning full service Design Build Company .
Covering Northern Virginia, Maryland & Washington DC.
---
Mid Maryland Machinery INC
Used heavy construction equipment
Middletown, Maryland.
---

Richard Polan
Associates, Architects
Architects, Engineers, Space planners.
Baltimore, Maryland
---
Conservation Technology
GREEN ROOFS | RAINWATER HARVESTING
PONDS AND WETLANDS | ENERGY-EFFICIENT BUILDING | WATERPROOFING
www.conservationtechnology.com
Baltimore, Maryland.
---
RoofSolutions Inc.
Dependable commercial & residential roofing products & services.
Silver Spring, Maryland
---
Project Controls Online
Effective command of budgets, CAD drawings,
schedules, documents, and communications.
Bethesda, Maryland.
---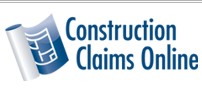 Construction Claims Online
Understanding of construction law and management of claims,
comprehensive information that keeps you ahead of project management.
Bethesda, Maryland.
---

AirPac
The adaptable air conditioning solution.
Washington, DC.
---

Office Furniture Concepts LTD.
Bookcases, Computer Furniture, Desks and Workcenters,
Filing and Storage, Office Chairs, Paritions and Cubicles, Tables & Office Essentials.
Brunswick, Maryland.