MICHIGAN ARCHITECTURE
---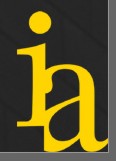 ia Integrated Architecture
Environmentally-friendly sustainable architecture, engineering, planning and interior design.
Grand Rapids, Michigan.
---
SMITHGROUP

AIA PE

architecture engineering interiors planning.

Detroit, Michigan.
---

NSIData National Systems Installers

Specializing in national rollouts,

NSI has provided data and voice structured cabling networks in over 250 cities in the

Continental United States in addition to Hawaii, Alaska and Puerto Rico.

Walled Lake, Michigan.
---
Wolgast

Corporation

The leading construction services provider in Mid-Michigan

Build your business with us to be in business faster.

For over 60 years, we've delivered specific, customized solutions to each of our clients.

As a firm offering our own staff of experienced construction professionals, in-house architects and engineers,

Wolgast provides tailored construction solutions for each project.

Because we're a systems driven company, we can keep our promise to complete your project on time, every time.

Saginaw, Grand Rapids, Gaylord & Gladstone, Michigan.
---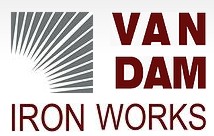 VAN DAM Iron Works

Manufacturer of structural steel, metal stairs, railings.

Miscellaneous Metals and Structural Steel Since 1930.

Grand Rapids, Michigan.
---
MONTISA Office Filing & Storage Products

Modular Steel Cabinets, Shelves,

File Systems & Workstations

Greenville, Michigan.
---
MuteX Sound Proof Everything
Advanced acoustic soundproofing for studios, theaters, and sound rooms..
Livonia, Michigan.
---
WATERCOLORS BY MARLIES MERK NAJAKA
WATERCOLOR PAINTINGS REPRODUCED AS LIMITED EDITION GICLEE PRINTS
Clarkson, Michigan.
---
Ceiling Scenes

Manufacturer of ceiling visualization/imagery aids for residential and commercial use

Now partners with National Geographic allowing us to offer even more incredible images.

Auburn Hills, Michigan.
---
Kindel Furniture since 1901
Handcrafting fine furniture in Grand Rapids for over a 100 years.
Grand Rapid, Michigan.
---
Elliot Environmental, LLC Statewide service, free estimates

Michigan Mold Removal Specialist - Fully Licensed and Insured.

Detroit, Michigan.
---
Northern Mechanical Contractors
Full service heating and air conditioning company
providing installation of light commercial and residential systems.
Ann Arbor, Michigan.
---
Merk Construction 2nd Generation Mason

Decorative brickwork & cultured stone.

Clark

son, Michigan.
---
National Landscape
Design, nursery stock, supplies & construction.
Milford, Michigan.
---

DENTCO

Exterior Services Management

Comprehensive, national exterior grounds services.

DeWitt, Michigan.
---
Healthy Indoor Environment INC. Southeast Michigan

Emergency Water Extraction • New Technology Structural Drying Large Capacity Dehumidifiers •

High Speed Drying Fans Carpet Cleaning/Odor Removal • Specialty Drying of Hardwood Floors.