DEVELOPERS Commercial Realtors Residential Realtors Distinctive Properties
Architects Engineers
Masonry Concrete Steel Glass Insulation Drywall Cabinetry & Millwork
Tenant Finish Electrical HVAC Plumbing Mechanical Automation Security
Home Builders Office Interiors Exteriors Roofing Demolition Fencing Landscaping
---

Brookfield Properties REIT • NASDAQ: BPR
We are a leading global alternative asset manager, focused on investing
in long-life, high quality assets across real estate, infrastructure, renewable power and private equity.
New York , New York | Europe, Canada, Australia, Brazil, India and South Korea
---
bxp Boston Properties © A foundation for innovation.

Largest publicly traded developer, owner, and manager of Class A office properties in the United States,

We shape great spaces and places... developing state-of-the-art headquarters,

offices, and destinations for forward-thinking companies and communities.

BOSTON | NEW YORK | LOS ANGELES | WASHINGTON D.C. | SAN FRANCISCO & SEATTLE
---

TISHMAN Hotels Reality Real Estate Services
A vertically integrated real estate owner, developer, operator and advisor.
A diversified staff of experienced real estate, financial and hotel management specialists, and is

complemented by a technical staff of architects, engineers and construction management professionals.
New York, New York | Partners with Tishman Construction Corporation and its parent company, AECOM
---

KIMCO™ REALTY a real estate investment trust REIT • NYSE: KIM
Creating destinations for everyday living that inspire a sense of community.
One of North America's largest publicly traded owners and operators of open-air shopping centers.
New Hyde Park, New York | KIMCO office locations are Nationwide
---

SILVERSTEIN PROPERTIES
Integrated Commercial and Residential
Office Space | Luxury Condos | Rental Apartments | Hotels
New York, New York.
---
EXTELL DEVELOPMENT
RESIDENTIAL • COMMERCIAL MIXED-USE • HOSPITALITY.
DEFINING THE STANDARDS OF REAL ESTATE DEVELOPMENT
New York, New York | Louisville, Kentucky | QUALITY • CHOICE • EXCELLENCE
---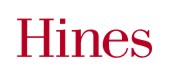 Hines INTELLIGENT REAL ESTATE INVESTMENTS
We create value for investors across the real estate spectrum.
Hines has redefined the way developers interact with and treat architecture.
We build smart real estate investments on decades of real estate experience.
www.hines.com
Houston, Texas | when you're ready... we're ready... Your Comprehensive Guide to Returning to the Office | Hines has a presence in 219 cities in 23 countries
---
Constructors, Real Estate Development,
Heavy Equipment & Building Supplies.
Rochester, New York.
---
Brookfield Properties
A leading owner, operator and developer of office and multifamily assets.
Signature office properties define the skylines of dynamic cities around the world.
New York , New York | London, Berlin, Toronto, and Sydney
---

TISHMAN

Since it's founding in 1898, the Tishman organization

has built some 400 million square feet of all types of buildings,

both for it's own account and for clients.

New York, New York.
---
Tishman Speyer
International Owner Builder
New York, New York.
---
AECOM is built to deliver a better world.
We are a global network of experts working with clients, communities and colleagues,
to develop and implement innovative solutions to the world's most complex challenges.
Los Angeles, New York, London, Moscow, Hong Kong Shatin, Abu Dhabi & Brisbane
---

AECOM | TISHMAN CONSTRUCTION
Comprehensive real estate, design oversight and construction services
and a variety of delivery methods, one of the world's most respected builders
providing services to a wide range of clients.
www.tishmanconstruction.com www.aecom.com
New York, New York | THE RIGHT PEOPLE THE RIGHT PLANNING
---
Tishman Hotel Corporation
Hotel Management, Investment Management & Development Management
New York, New York.
---

Gilbane a family of companies since 1873
A builder and developer of some of the most
highly visible projects domestically and internationally.
www.gilbaneco.com
Provenience, Road Island | New York, New York | one of NYC's Best Places to Work! Crains New York
---
ForestCityRatner Companies

Owner, real estate development and operation of commercial,

retail, hotel and urban entertainment projects.

Brooklyn, New York.
---
SkanskaUSA

Development, Financing,

Building & Civil Construction

Leaders in client focused construction management services.

New York, New York.
---
Ciminelli REALESTATE CORPORATION

Full Service Real Estate & Development

Western New York's Largest Construction Group.
---
STAR AMERICA Inrastructure Partners
A developer, investor and manager of greenfield, North American infrastructure assets,
focusing on public-private partnerships across the transportation, social and environmental sectors.
Roslyn Hieghts & New York, New York.
---

NY COLDWELL BANKER
PRIME PROPERTIES NEW YORK, NY.
New York, New York.
---
Gilbane
Real estate development, Construction Management & facilities services.
Provenience, Road Island.
---
NGKF Newmark Grubb Knight Frank

A Global Leader in Commercial Real Estate Services

New York, New York | 12,000 professionals, 330 offices on a local, regional, national & global level
---
Patrinely

Group Residential / Commercial Property Management / Leasing

Development, luxury residential and corporate build-to-suit

.

New York

, New York.
---

CUSHMAN & WAKEFIELD celebrating 100 years
Diversity & Inclusion in Commercial Real Estate
Introducing "NewCommerce" / Retail Is'nt Dead - It's Just Getting a Makeover
www.cushmanwakefield.com - www.cushwakenewcommerce.com
Chicago, Illinois | New York, New York | global perspective and deep local knowledge
---
BBL Construction Services
An International full service Construction Development firm.
Albany, New York.
---

NYCRS Manhattan Commercial Real Estate
NEW YORK COMMERCIAL REALTY SERVICES.
New York, New York.
---
CETRARUDDY ARCHITECTURE D.P.C. AIA
An international award-winning architecture, planning and interior design firm
New York, New York.
---
TURNER Construction "Building the Future"

Master Builders | Engineer | Delivering Our Work Safely

New York, New York | nationwide network of offices and a presence in twenty countries
---
CFO Capital Partners We bring 'Experience to the Meeting'

Strategies, consulting, advisory, commercial & residential loans,

equipment and purchase order financing, funding for real estate development.

Bridgeport, New York.
---
Davis Langdon & Seah

International Planning, Design & Construction Cost Consultants.

Global Offices.
---

IGDNYC Real Estate Solutions
Office, Specialty, Retail & Industrial Real Estate.
New York, New York.