EQUIPMENT RENTAL
Fasteners
Scaffold & Ladders
Tools Heavy Equipment Scaffolding Forming | Shoring Demolition Construction Safety
Masonry Concrete Steel Glass Electrical HVAC Plumbing Mechanical Automation
Tenant Finish Drywall Interior Walls Exterior Walls Roofing Site Development Landscaping
General Contractors Residential Contractors Home Builders Specialty Contractors Engineering Contractors
---
ADMAR

CONSTRUCTION EQUIPMENT & SUPPLIES

RENTAL • SALES • SERVICE • PARTS

Albany, Binghamton, Buffalo, Canandaigua, Cleveland, Erie, Rochester, Syracuse and Wilkes-Barre
---
NMR NEW MELLENIUM RENTAL INC.
Unique demolition rental solutions, Specialized attachments,
equipment transportation, to and from job sites, as well as onsite equipment needs evaluations.
New York, New York | Next day delivery NY; NJ; CT PA.
---

H.O. Penn Machinery CAT

Caterpillar Equipment Dealer for New York and Connecticut.

Bronx, Bloomingburg, Poughkeepsie & Holtsville, New York.
---
Colgate Scaffolding & Equipment Corp
Over 45 years of experience in scaffolding construction..
Bronx, New York.
---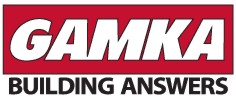 GAMKA Sales Co.
A full service distributor of construction products
serving commercial contractors, municipalities and industry.
Edison, New Jersey.
---
Syracuse Supply Heavy Equipment
New, used rent, lease, parts & supply.
Syracuse, New York.
---
BUFFALO FORKLIFT LLC.
We offer the best quality reconditioned Lift Equipment at the best price.
Williamsville, New York.
---
ALL-LIFTS Inc. Manufacture and Supplies

Lifts, hoists, overhead cranes, rigging and gantry.

A

lbany, New York.
---
The Gorman Group
Heavy equipment, road construction contractor.
Long Island, New York.
---
H&R Construction Parts Your Global Source for Replacement Heavy Equipment Parts

Reconditioned, Rebuilt, New, and Used Construction Equipment Parts for All Major Manufacturers

Buffalo, New York | Edmonton, AB CANADA
---
Cranes End Inc.
International mobile crane sales.
Buffalo, New York.
---
Diamond Blade Dealer Diamond saw blades and accessories

General purpose blades, concrete blades, green concrete diamond blades,

asphalt diamond blades, masonry diamond blades, combo/special blades, tile blades, porcelain & more.

Staten Island, New York.
---
Powers Fasteners, Inc. since 1921
The leading supplier of concrete and masonry anchors and fastening systems in North America.
Brewster, New York.
---
SWC Suffolk Water Connections, Inc.
Underground utilities contractor, horizontal / directional drilling, boring and trenching.
Medford, New York.
---
BORTECH Welding Products
Automated borewelding equipment sales, rent & lease.
Keene, New Hampshire.
---

Columbus McKinnon Corporation

Rigging, hoists and specialty industrial equipment,

accessories & heavy equipment components.

Amherst, New York.
---
McGlone Trucking
Boom Deliveries & Trucking Services
Kings Park, Long Island, New York.
---
CFO Capital Partners We bring 'Experience to the Meeting'

Strategies, consulting, advisory, commercial & residential loans,