TEXAS ARCHITECTURE
FLOORING Tools Fasteners
Kitchen Bath Patio Dining Room Home Theater Office Tenant Finish
Counters Stone Tile Hardware Wall Coverings Ceilings
Appliances Plumbing Fixtures Lighting Audio / Visual Doors Windows Glass / Glazing
---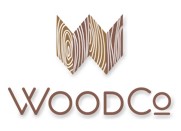 WOOD Co
Worldwide source for wood.
A family owned and operated business
with 5 generations of woodworking experience.
San Antonio, Texas | Quality products and service Nationwide
---
CR FLOORS INC "Service Exceeding Expectations"
We have all your flooring needs covered: from new construction, to
residential remodels, commercial projects, minor repairs and everything in between.
Rockwall, Texas | serving all of the Dallas / Fort Worth Metroplex
---

LUCASSO STONE
Hand crafted natural stone.
Wholesale Factory supplier of travertine, limestone, and marble.
Dallas / Fort Worth, Texas.
---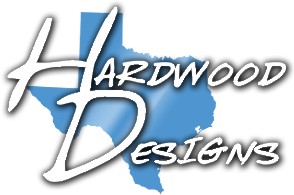 HARDWOOD DESIGN Co.
Simply one of the most unique, creative, and resourceful hardwood flooring companies
in America today, specializing in Texas Mesquite, Southern Pecan, and Re-Claimed Oak & Pine.
College Station, Texas.
---
Oriental Rug Gallery
of
Texas
since 1930
A family-owned business headquartered in San Antonio, Texas.
More than 75 years of manufacturing, importing, wholesaling and retailing.
San Antonio, Houston, Dallas/Frisco & Austin Texas.
---
ASC American Stone Company
Fabrication and installation of
marble granite and natural stones.
Houston, Texas.
---
FLOOR & DECOR Outlets
Perfect choice for all of your flooring needs.
San Antonio, Houston, Dallas, Plano, Arlington & Austin Texas.
---
iStone FLOORS
Complete kitchen and home remodeling,
Hurst, Texas | Fabrication and installation services in the Dallas - Fort Worth area
---
RECLAIMED DesignWorks Nationwide Service
A provider of "old-growth" antique wood
and other reclaimed building materials. .
Denver, Colorado | Charleston, South Carolina | Austin, Texas
---
American Olean wall & floor tile
Ceramic, porcelain, glass & natural stone.
Dallas, Texas. a Daltile company
---
Texas Mesquite Flooring
Original South Texas Mesquite.
Manufacturer of Texas Mesquite Products.
Flosesville, Texas.
---
NATURAL STONE FABRICATION & FINISHING
Lewisville, Texas.
---
Specialty Hardwood and Maintenance Inc.
Serving the Dallas/Ft. Worth Metroplex for the past 27 years.
Houston, Texas.
---

M Stone

Stone & Tile Company

Natural Stone Flooring, Counters, Interior & Exterior Walls.

Arlington, Texas.
---
Cangelosi Marbel & Granite Inc
Slab & Tile Inventory. Custom Fabrication.
Missouri City
, Texas.
---
SPECTRA
CONTRACT FLOORING
The largest commercial flooring contractor in the U.S.
Providing you peace of mind on even the most complex projects.
Tampa, Florida | more than 30 locations nationwide | DALLAS • HOUSTON • SAN ANTONIO
---

Techniquex LLC. "The Leader in Specialty Flooring"

The Nations Leading Industrial Resinous Flooring Contractor

.

Scottsdal Arizona | 877 - EPOXY - FLOOR
---

DIAMOND
STONE
LLC.
Engineered Polymers for Exceptional Performance
Manufacturer of Industrial-Grade Resinous Flooring with a "GREEN" Platform.
www.diamondstoneproducts.com
Scottsdal Arizona | 877 - EPOXY - FLOOR
---
Southern Stone
Natural Stone
Building stone, Limestone, Sandstone,
Mexican stone, Oklahoma stone & Water Features.
Donna
, Texas.
---
Ecocrete

Enhanced Porous Concrete

Water penetrates through quickly and completely,

leaving dry and safe concrete surfaces with no standing water.

Austin

, Texas.
---

MosaicTileSupplies.com Create Something Gorgeous

Full line ceramic tile products & accessories.

Coldspring

, Texas.
---
SRI SPORTS The Name Under Your Game

Indoor - Outdoor, field, track and tennis for every level

.

Houston, Texas.
---
CRICK
The Craftsman's Level of Choice made in the USA
CUSTOM HANDCRAFTED WOOD LEVELS.
Ben Wheeler, Texas.
---
French Brown
Hardwood Floors Borders & Medallions.
Dallas, Texas.
---
Acme Brick
A leading Manufacturer of masonry products, worldwide.
A proud member of the Berkshire Hathaway family of companies.
Dallas, Texas.
---
Rhino Mat´s from RANCO INDUSTRIES, INC. electrical safety matting made in the USA
Anti-fatigue mats, rubber mats, dielectric switchboard matting,
electrostatic and conductive matting, welding mats, and drain thru matting.
Houston, Texas.
---
FLUID Pushing Design
Our product lines include clay roofing tile,
windows and doors, architectural textiles, and tile among others.
Dripping Springs,
Texas.
---