TEXAS ARCHITECTURE
TENANT FINISH Electricians Plumbing HVAC Solar GREEN
Commercial Interior Design Drywall Plastering Painters Ceilings
Hardware Lighting Audio | Visual Cabling Automation Security Safety
Interior Walls Furniture Glass Doors | Windows Sky-Lights Acoustics Office
---

E.E. Reed Construction, L.P.

Office Buildings, Interiors, Retail, Healthcare, Industrial & Hospitality

A diverse general contractor offering superior professional construction services.

Surgar Land, Texas | Houston, Austin, Phoenix, Palm Springs, San Diego, Los Angeles & Sacramento.
---
MAREK

STRENGTH FROM WITHIN

Building Quality interiors has been our business since 1938.

An unwavering commitment not only to do things right, but to do the right things.

Houston, Austin, Dallass/Fort Worth, San Antonio & Harlingen, Texas | Alanta, Georgia
---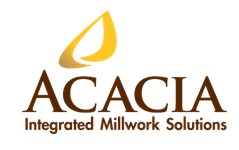 ACACIA Originals
Integrated Millwork Solutions.
---
Walls+Forms, Inc Products for Retail

Store Fixtures, Retail Signage, POP Displays,

Cabinetry, Shelving and Component Manufacturer.

Coppell, Texas.
---
O'DONNELL/SNIDER CONSTRUCTION Serving our clients for over 20 years
Commercial General Contracting Services, interior improvements,
new construction, construction management and consulting services.
Houston, Texas.
---
AB ANSLOW BRYANT CONSTRUCTION
OFFICE, MEDICAL, EDUCATION, HOSPITALITY, MUILTI-FAMILY & TENANT FINISH
www.anslowbryant.com
Houston, Texas.
---
BRACE INDUSTRIAL GROUP

First and Foremost: Safety

Integrated and diversified industrial services. A National footprint.

Well-trained, highly skilled and experienced crafts, supervision and project management teams.

Houston, Texas | Louisiana | Georgia | Florida | Iowa | Nebraska | North Dakota
---
Baker Drywall
Nationwide commercial drywall and acoustical ceilings contractor.
Austin, Dallas, Houston, San Antonio, Texas.
---
TEAL
CONSTRUCTION
Design Build, General Contracting & Construction Management.
www.tealcon.com
Houston & Corpus Christi, Texas.
---
i.e. Smart Systems, L.L.C. DESIGN. INSTALL. SERVICE.
We are your end-to-end provider for low-voltage systems
with a specialty in cabling, audio-video and security.
Houston, Texas | the nationís market leader
---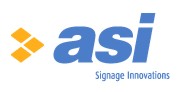 asi Sign Systems, Inc. Signage Innovations
Innovative products combined with comprehensive, full-service solutions
come together to offer you the most complete identity and wayfinding signage program available in the industry.
Dallas, Texas. | 40 locations across the U.S.
---

KMS SYSTEMS
Building and Facilities Computer Access Control Systems
Manufactures a variety of integrated hardware and software security solutions. www.kmssystems.net
Spring, Texas.
---
DPR Construction

National commercial contractor/construction manager committed to delivering

the highest level of service and superior quality products to valued customers.

Austin, Dallas & Houston Texas.
---
Blumenthal Sheet Metal Inc. established in 1905
CNC Plasma Cutting, Press Forming, CNC Punching, Welding,
Pipe Polishing, Sawing, Plate Roll, Shearing & Forming. Field Installations.
Houston, Texas.
---
SPEC-BUILT, INC. Retail Construction
A leader in the field of interior construction and remodeling
in both office and retail space. As our name implies we build to spec.
Carrolton, Texas.
---
Amtech Building Sciences, Inc.
Experts in building envelope assessment and design,
waterproofing system for the walls, glass, foundation and plaza decks.
www.amtechbuildingsciences.com
Austin, Dallas, Houston, McAllen, Texas & Phoenix, Arizona.
---

C.F. Jordan Construction Services
Civil contracting, commercial and residential / multifamily.
Dallas, El Paso, Houston & San Antonio Texas.
---
Adaptive Access Company
Accessible solutions for your company.
Katy, Texas.
---

HORTON

AUTOMATICS

Commercial Security

Automatic entry systems, revolving, sliding, swinging and folding

.

Corpus Christi, Texas.
---
RKI

Redwine Krueger Inc.

Representing quality lighting manufacturers'.

San Antonio, Austin, Corpus Christy and Brownsville

, Texas.
---
The B.J. GLASS COMPANY
Serving the DFW Metroplex since 1986
Full service commercial high-rise & glass contractor.
Dallas, Texas.
---

AUSTIN TELEPHONE

Co.

Communication solutions since 1982

Business telephone systems and service,

cabling, networking, data and voice mail systems.

Austin, Texas.
---
JAMAIL

& SMITH CONSTRUCTION

A dedicated project staff that works for you from the first day.

www.jamailconstruction.com

Houston, Texas.
---

Evans Cabinet & Doors
Commercial & residential cabinetry / millwork contractor.
Brenham, Texas.
---
ARMORTEX

Inc.

Bulletproof windows and blast resistant doors and windows.

Schertz

, Texas.
---

Studio Art's Desire presented by Freda Vaughn

a unique collection. art resources.

Garland, Texas.
---
HOUSE OF FORGINGS Reviving the splendor of wrought iron
Ornamental Iron Work | Stair parts Iron balusters & wood handrails.
Houston, Texas.
---

TempSat
HVAC R
Commercial Ventilation, Heating, Boilers, and Custom Controls.
Dallas, Texas.
---
Fricks Floor Systems
World leader in specialized concrete flooring for the food industry.
Fort Worth, Texas.
---
First Choice Plastering
Interior & Exterior, full service plastering contractor.
Houston, Texas.
---
Entech Building Automation HVAC Mechanical
Complete building system design, controls, service, maintenance & installation.
Austin, Dallas, Fort Worth, San Antonio, Garland & Carrolton, Texas
---
1st Choice Plastering
Interior & Exterior, full service plastering contractor.
Houston, Texas.
---

MYCON
General Contractors
PROJECT BIDDING / CM / POST CONSTRUCTION F
OLLOW-UP
McKinney, Texas.
---
SCSI Scientific Climate Systems
Industry leader in Dry Rooms and Environmental Chambers worldwide.
Houston, Texas
---

FAC Services Inc.
A Facility Management, Operations, and Services Company
Richardson, Texas.
---
Certified Technical Services Construction & Manufacturing
Maintenance / Mechanical meter & prover systems.
Pasadena, Texas.
---

FLYNN Construction
Commercial general contractor, technology & clean room
construction. Interior finish out.
Austin, Texas.
---
Stayley Steel Inc.
Engineering, structural steel fabrication & erection services.
Dallas, Texas.
---
The Watt Stopper Products & Solutions
Stop energy waste
Houston, Texas.
---
H.B. Zachry Company
C
onstruction, project development,
construction management and industrial maintenance.
San Antonio, Texas
---

CHP & Associates Consulting Engineers
Full service mechanical, electrical & plumping consulting firm.
Serving the commercial sector since 1949.
Houston, Texas.
---
Steve Tull
European Style Cabinetry
Austin, Texas.
---
Brick Repair by Master Masonry
Tuck pointing, repair / replacement, cleaning & sealing.
Carrolton, Texas.
---
Frame Technologies
For over 30 years / Light Gauge Framing Systems.
Houston, Texas.
---
Bob Reich Construction
Construction management & planning services.
New construction & renovations.
Dallas, Texas.
---
Enco Systems Inc.
Building automation. HVAC & security.
Houston, Texas.
---
RisherMartin LLC
A custom home builder, remodeler and renovation company.
Austin, Texas.