The world's first and only fullstream energy company.
From reservoir to refinery, from the depths of the sea to the cloud. We are fullstream.
Houston, Texas | We take energy forward - making it safer, cleaner, and more efficient for people and the planet.
North America's pace-setter in turnkey construction, engineering, maintenance, turnaround
DUKE ENERGY® SUSTAINABLE SOLUTIONS. NYSE: DUK

CONNECTING TO SOMETHING GREATER ... NATIONWIDE SUSTAINABLE ENERGY SOLUTIONS
Building a Smarter Energy Future® As one of the leading sustainable and renewable energy
companies in the country, we're here to help you envision what's possible — and then get it done.
www.sustainablesolutions.duke-energy.com
Charlotte, North Carolina | Headquartered in Charlotte, N.C., Duke Energy is one of the largest energy holding companies in the United States.
---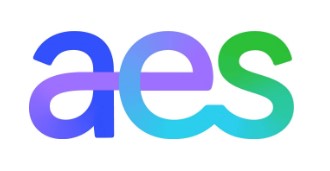 aes Accelerating the future of energy, together.™ NYSE: AES
LET'S TURN YOUR SUSTAINABLE VISION INTO A REALITY ... INNOVATION COLLABORATION ACTION
So everyone can take part in the evolution of energy.
We partner with organizations from industries of every kind, across all markets and at every stage of development.
Arlington, Virginia | Working with you, we're improving lives by delivering greener, smarter energy solutions the world needs.
---
FLUOR ® GLOBAL ENGINEERING AND CONSTRUCTION COMPANY NYSE: FLR
ENERGY TRANSITION... TRANSFORMING THE FUTURE TODAY
Fluor Designs, Builds​ and Maintains the World's Toughest Projects.
We transform the world by building prosperity and empowering progress.
Irving, Texas | Fluor's commitment to diversity and inclusion is absolute | Fluor works with Clients in diverse industries around the world
---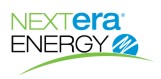 NEXT era® ENERGY This is our era... This is America's Energy Era. ™
WORLD'S LARGEST PRODUCER OF WIND AND SOLAR ENERGY
Clean renewable wind and solar energy
We're helping ensure that the next energy to power our dreams will be American energy.
www.nexteraenergy.com
Juno Beach, Florida | A Fortune 200 company • NYSE: NEE | we're helping create a more sustainable world
---
AVANGRID RENEWABLES NYSE: AGR

AVANGRID UTILITY NETWORKS • AVANGRID RENEWABLE ENERGY

One of the nations leading providers of clean gas, renewable wind & solar power.

AVANGRID aspires to be the leading sustainable energy company in the United States.

Orange, Connecticut | Rio de Janeiro, Brazil | Portland, Oregon | A portfolio of renewable energy generation facilities across the Americas.
---

ExxonMobil THE NEED FOR ENERGY IS UNIVERSAL NYSE:XOM
CLIMATE SOLUTIONS ... BLUE HYDROGEN ... CARBON CAPTURE & STORAGE
ExxonMobil is positioning for a lower-carbon energy future.
We're committed to responsibly meeting the world's energy needs.
Irving, Texas | ENERGY LIVES HERE | providing energy that helps underpin growing economies and improve living standards around the world
---

NewFortress energy LNG... liquefied natural gas
we believe in the power of positive energy
Creating a world where the air is clean and the energy is green.
Today, we're helping customers lower costs and reduce emissions by replacing oil-based fuels with natural gas.
New York, New York | Tomorrow, we aim to be the world's largest provider of carbon-free power.
---

BURNS & McDONNELL "where we welcome fearless dreamers"
DELIVERING WHAT'S ESSENTIAL • MAKING OUR CLIENTS SUCCESSFUL
A mission unchanged since 1898 — make our clients successful — we partner
with you on the toughest challenges, constantly working to make the world an amazing place.
www.burnsmcd.com
Kansas City, Missouri | a 100% employee-owned firm making safety an ownership mentality | more than 30 offices across the nation and around the world.